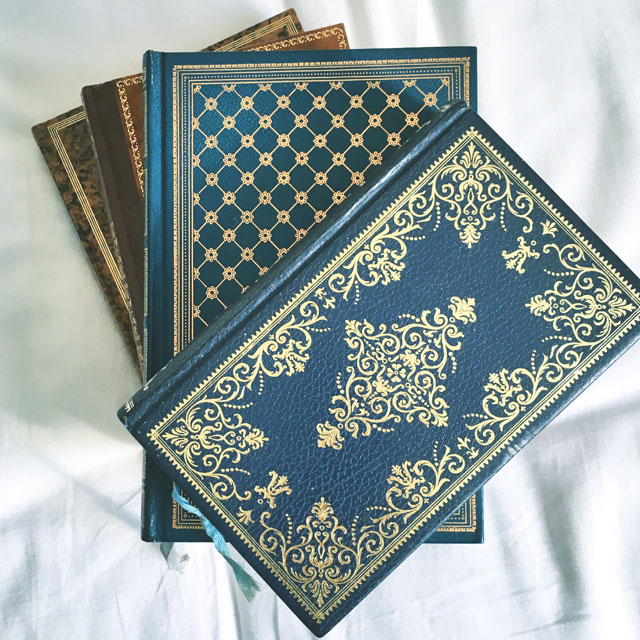 Lige så højt som jeg elsker Penguins mange flotte bøger, er jeg betaget af de gamle læderindbundne bøger man kan støve op antikvarisk rundt omkring. Der er noget stemningsfuldt over de (ofte) mørke rygge og gyldne skrift og flotte mønstre. Der er også noget særligt ved at vide, at de har haft flere ejere gennem tiden; ejere, der har læst, elsket og passet godt på dem. Her er nogle af mine yndlings; en blanding af arvestykker og souvenirs fra antikvariater rundt omkring i Europa.
Hvad synes du om de mørke, gamle bøger? Har du nogle, du er særligt glad for, eller er de mere til de nyere, 'lettere' designs?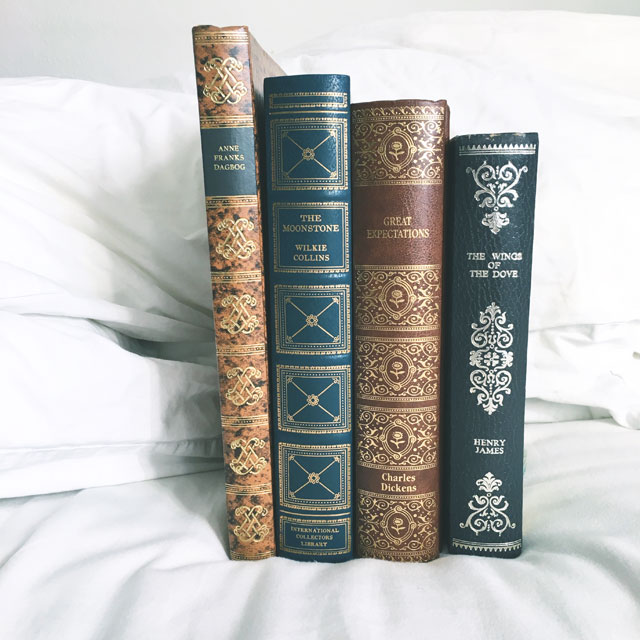 ---
English Recap
I love these old leather bound classics. I love the design and the fact that they have been read by several generations. Do you like them, or do you prefer modern reprints?