I've always been a sucker for Christmas. I'm quite childish that way. I love the month of December with almost the same enthusiasm as when I was a kid. The decorations, the food, the atmosphere. And work is so much more fun. We have this elf-game where we each have a colleague to tease and bring gifts to without being discovered. One morning I got to work finding my desk wrapped in Christmas toilet-paper and stickers all over my screen!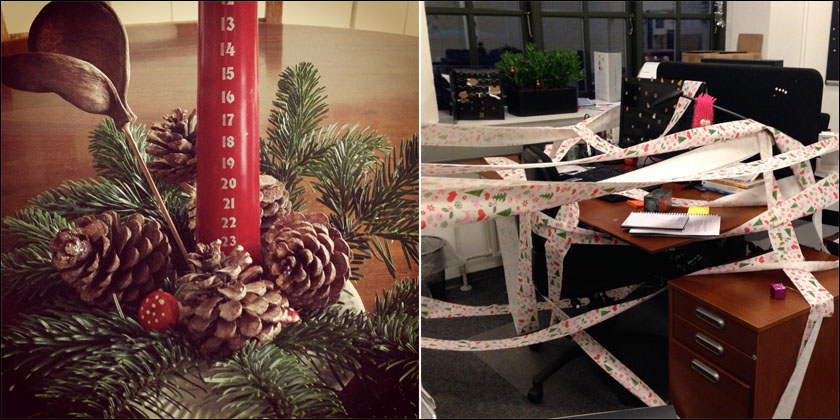 Two days before Christmas, I had my cousins and their kids over for a little pre-x-mas treat. We had homemade "glögg and æbleskiver" and they helped decorate the tree.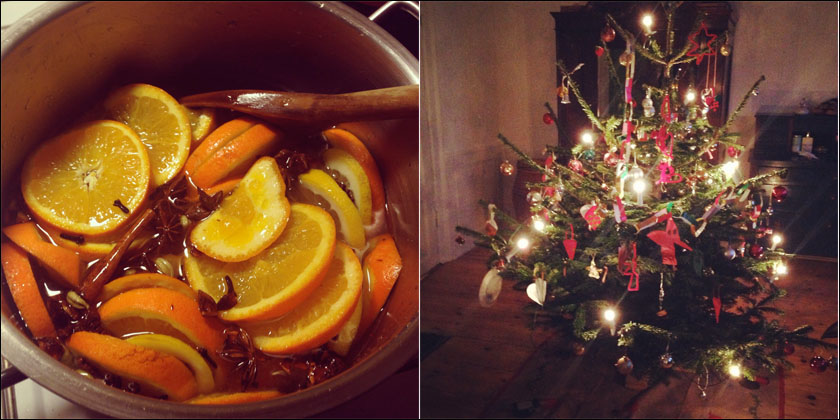 And here's the most important part: the food and the presents! It was my first real Christmas with Mr. Boyfriend – we usually celebrate Christmas with our own families, but this year, we all joined forces. As you can see, I was quite excited about the turkey – yum! And of course, no Christmas without books under the tree!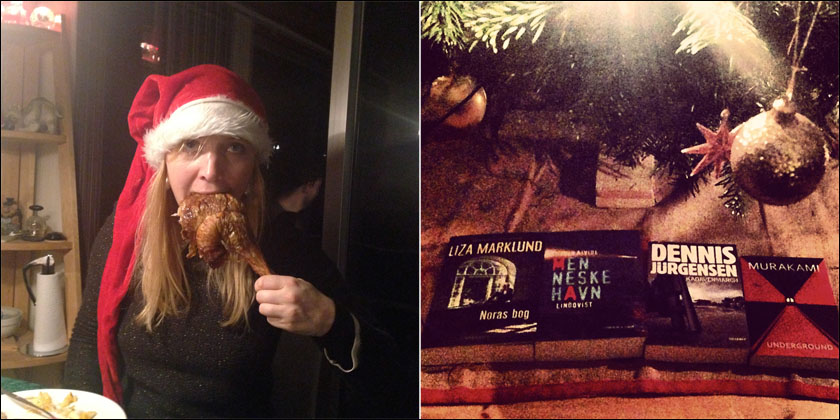 And now for something truly amazing: a few weeks before Christmas, I got a message from this gorgeous little vintage shop, Osbæck Vintage, asking me to stop by the store on Falkoner Allé, as they had a present for me. Imagine my excitement! And what a present it was! I could choose a present from all the jewelry in the shop! There were so many cute pieces, but my heart jumped when my eyes came upon these adorable vintage earrings – it was vintage love at first sight! Check out Osbæck Vintage here – or stop by the shop for their big sale in January!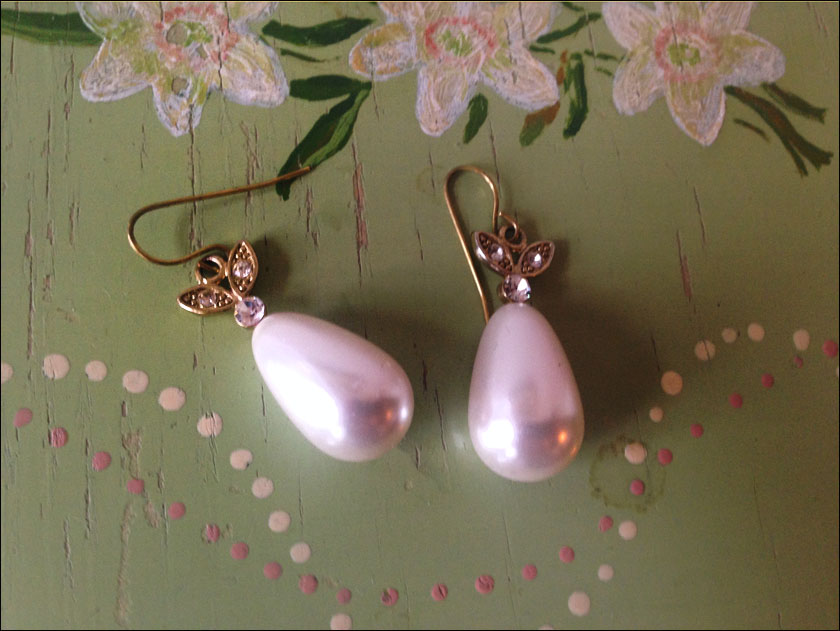 Now that Christmas is nearly over, I'm enjoying the quiet, lazy days with books and chocolate.
I hope you all had a nice Christmas and are enjoying the holiday!