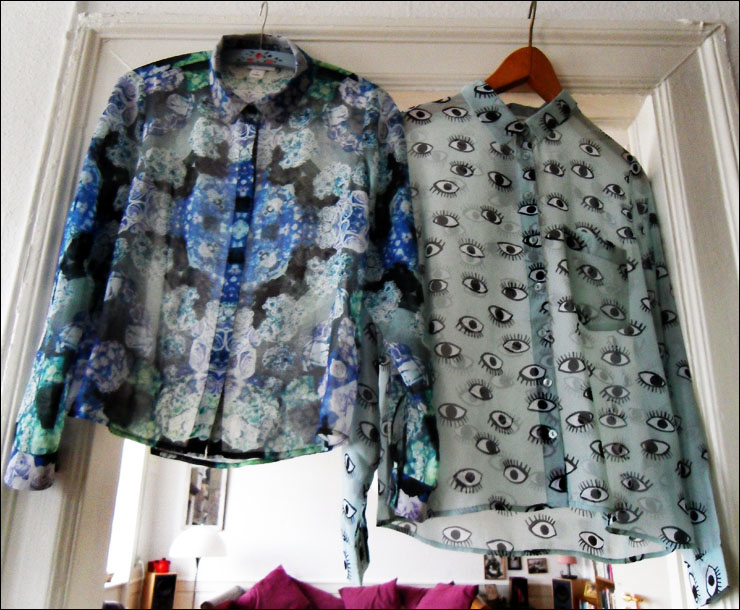 Had the day off yesterday to recover from the Oscar Show. After only 2 hours of sleep, I decided I had enough energy for a shopping spree. I got these two shirts from Monki – I had a gift certificate from Christmas, so I ended up paying next to nothing. I had my doubts about the shirt to the right, but decided I had to have it, even though it's a bit silly.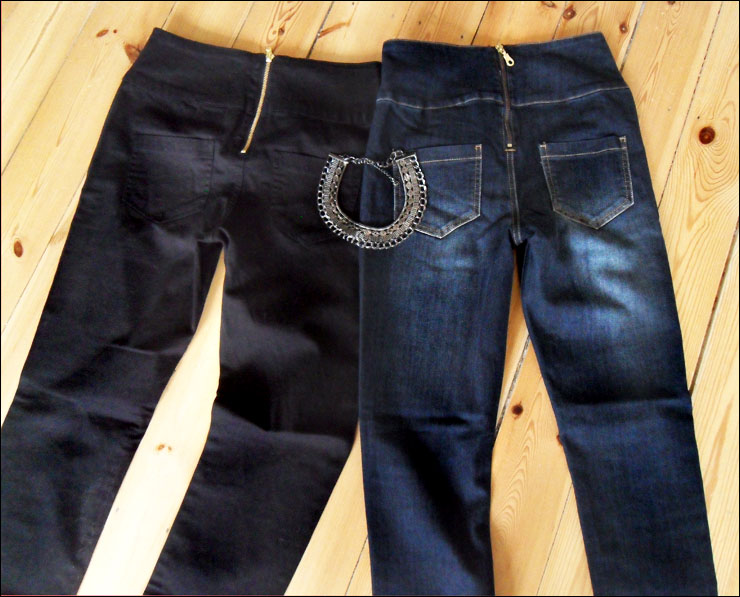 At Pieces, I got these two highwaist pants. This cut is my absolute favorite! With wide hips and a somewhat small waist, I always have trouble finding jeans that fit and I've been searching for the perfect pair for years. These are just perfect! And they're very cheap. I actually consider buying more – just in case they ever stop making them. Oh, and then I fell in love with this necklace and had to take it home with me. I think it will go well with the shirts.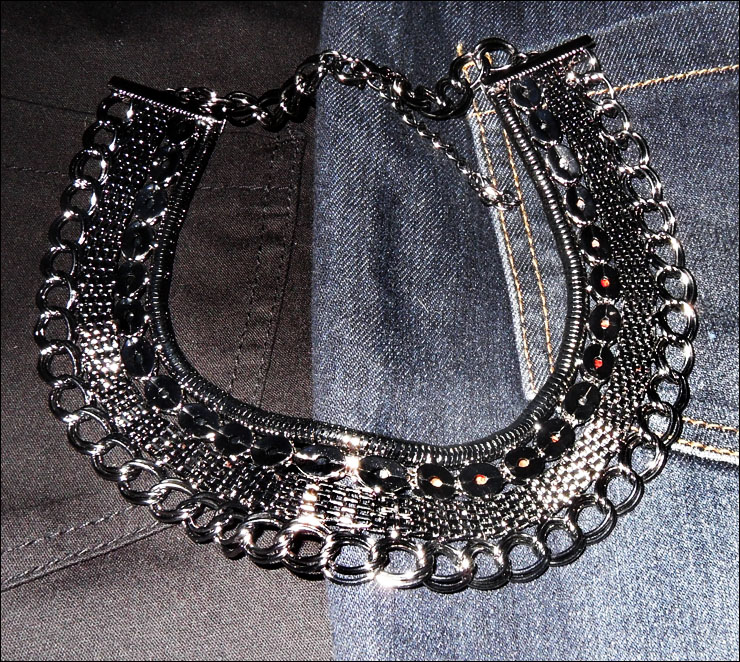 Last stop was H&M where I had to pick up some tights, but this sweater begged to enter my closet, so I let it. I think it'll go well with the black pants.