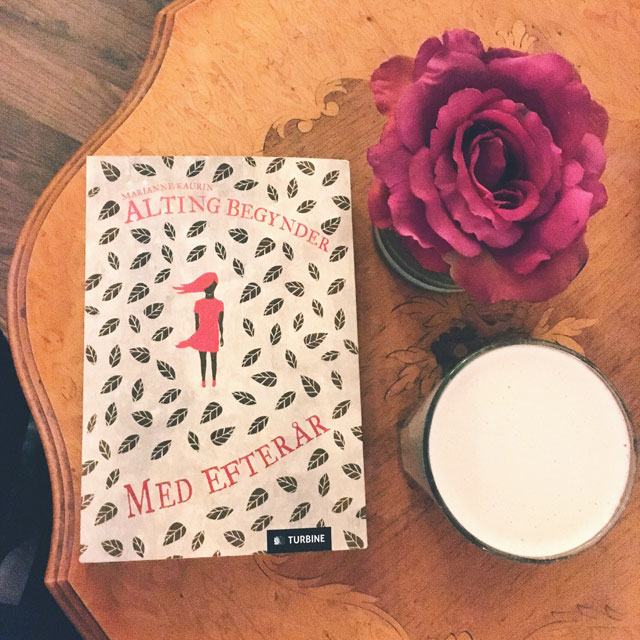 Titel: Alting Begynder med Efterår
Forfatter: Mariane Kaurin
Først udgivet: 2012
Jeg vil anbefale bogen til: Dig for hvem 2. Verdenskrigs-litteratur er et must-read.
Sådan starter den: Sommeren er slut.
3 af 5 stjerner
Anmeldereksemplar fra Turbine
Vi er i Norge under 2. Verdenskrig. Vi følger en jødisk familie, deres forskellighed, ligheder og drømme om fremtiden, da krigen skiller dem ad. Det er på mange måder en smuk ungdomsroman skrevet i et flot sprog og med nogle fine detaljer.
Glem, hvor du kommer fra, hvem du er, glem, at du engang har været et menneske.
Plottet var for mig meget skuffende. På bagsiden står der, at Ilse, vores hovedperson, stikker af hjemmefra efter at have skændtes med sin mor. Da hun kommer hjem igen er hendes familie forsvundet. Jeg troede, at det var her historien begyndte. Men dette sker først totredjedele inde i bogen.
Plottet var en anelse tyndt og overfladisk, og bidrager ikke med så meget nyt til genren. Hovedpersonen var for mig ikke specielt interessant. I min bogklub læste vi bogen og talte om, at hovedpersonens søster egentlig var mere interessant, og vi hellere ville have læst om hende. Det var som om der lå en historie med fantastisk potentiale begravet i den mere overfladiske 'lette' historie. Der var så meget at grave ned i, men vi kom aldrig rigtig under overfladen.