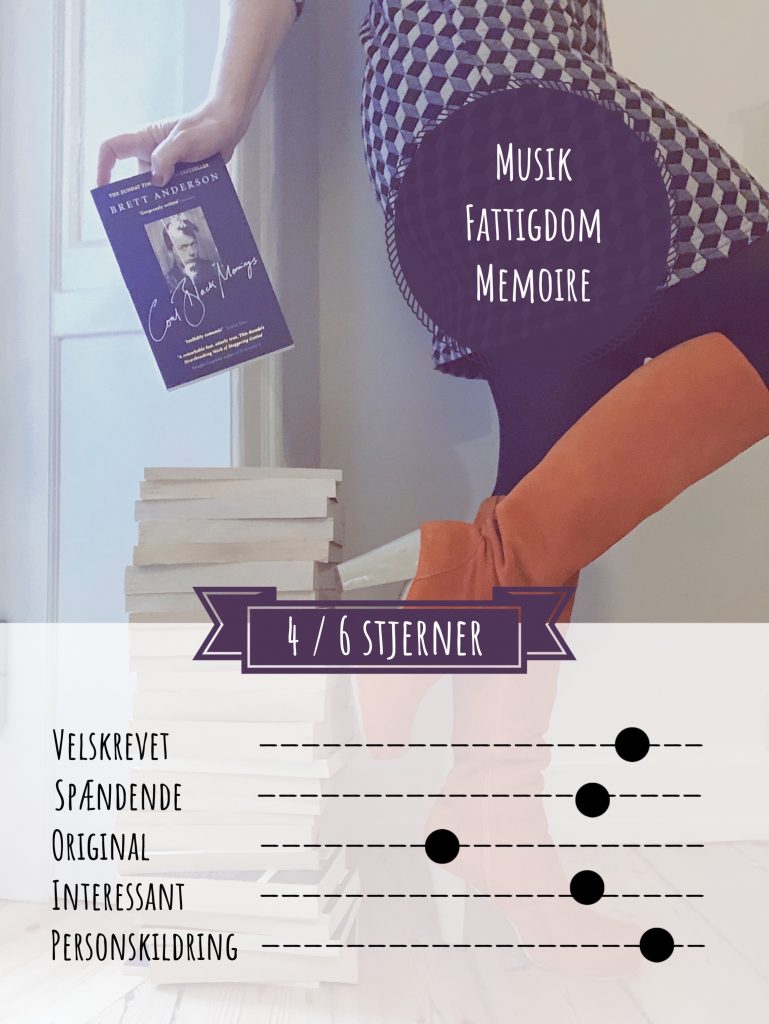 Titel: Coal Black Mornings
Forfatter: Brett Anderson (forsanger i Suede)
Genre: Memoire
Sådan blev bogen min: jeg fik den i julegave
Brett Anderson, forsanger i bandet Suede, har udgivet en usædvanligt memoire om sin opvækst i fattigdom i 70'ernes London. Han fortæller ærligt og humoristisk om sin barndom, teenageår og start-20'ere. Om sine kunstneriske arbejder-forældre, om at opdage musik og om at fejle gang på gang.
Det her er ikke en bog om Suede og livet som rockstjerne. Det er, som Brett Anderson selv udtrykker det, en bog om fiasko. Om den uddannelse, der ikke interesserede ham, de jobs han ikke kunne få, den kæreste der forlod ham, de forhold han fejlede, katten der forsvandt, den sangstemme der ikke slog igennem, det musikalske gennembrud der lod vente på sig. Det var faktisk ret befriende i al sin humoristiske ynkelighed.
Bogen er et velskrevet tidsbillede med sit helt eget soundtrack. Jeg tror, at de fleste vil kunne få noget ud af bogen som en humoristisk coming of age-historie, men den er nok alligevel mest interessant for Suede-fans; vi får mange spøjse anekdoter der har inspireret sangene.
Bogen slutter der, hvor Suede endelig får deres pladekontrakt efter at have spillet for utaknemmelige publikummer. Da bogen udkom, svor Brett, at han aldrig ville skrive en lignende bog om Suede. Det har han dog alligevel gjort: i Afternoon with the blinds drawn får vi historien efter pladekontrakten. Jeg har købt ind på Brett Andersons talent for at skrive, og skal helt sikkert læse den også.
Her kommer lige min top 5 Suede-sange: