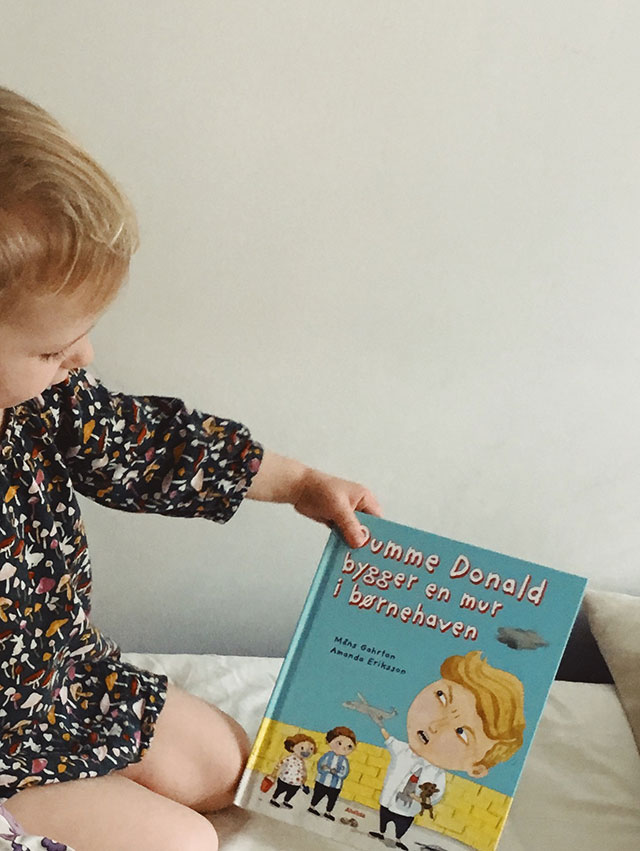 Titel: Dumme Donald bygger en mur i børnehaven
Forfatter: Måns Gahrton
Målgruppe: fra ca. 3 år (Edith er 3 år, jeg er 39 – vi føler os begge stærkt underholdt).
Jeg var færdig af grin, da jeg så coveret til denne nye børnebog fra Avilda. Det er simpelthen så humoristisk og godt fundet på!
Historien handler om en dag i børnehaven, hvor der starter en sur dreng, der hedder Donald. Han ligner Donald Trump. Og opfører sig som Doanld Trump – bare oversat til børnenes verden; de små børn må fx ikke komme ind på HANS stue, han benægter global opvarmning og gider ikke være med til at rydde op.
Det her er en af de der geniale børnebøger som er skrevet med forældrene i baghovedet. Vi voksne(-ish) kan grine krampagtigt af det, fordi det både er sjovt og tragisk. Edith elsker også bogen og læste den tre gange i træk da hun fik den præsenteret.
Derudover er det sådan en bog, der er sjov at have liggende fremme til når man har gæster – jeg har bare lyst til at vise den til alle, fordi den er så unik, sjov og pudsig … og tragisk. Meget tragisk.
Samtale med Edith:
Mig: Hvad synes du om bogen, Edith?
Edith: Jeg synes, at Donald er sur – skal vi læse den igen?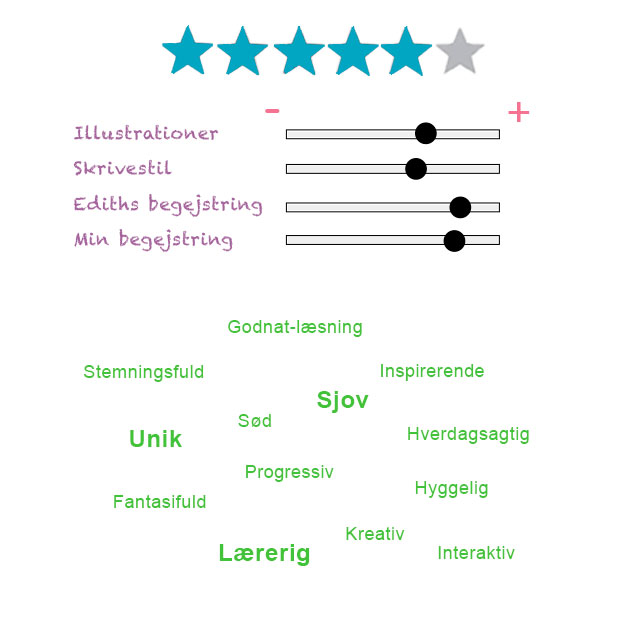 Vind et eksemplar
Forlaget Avilda kom til at sende mig to eksemplarer i stedet for et, så jeg har aftalt med dem, at en af jer søde læsere får lov til at vinde et eksemplar af Dumme Donald. Det foregår ovre på Instagram, hvor I blot skal følge mig og smide en kommentar på dette billede. Held og lykke!