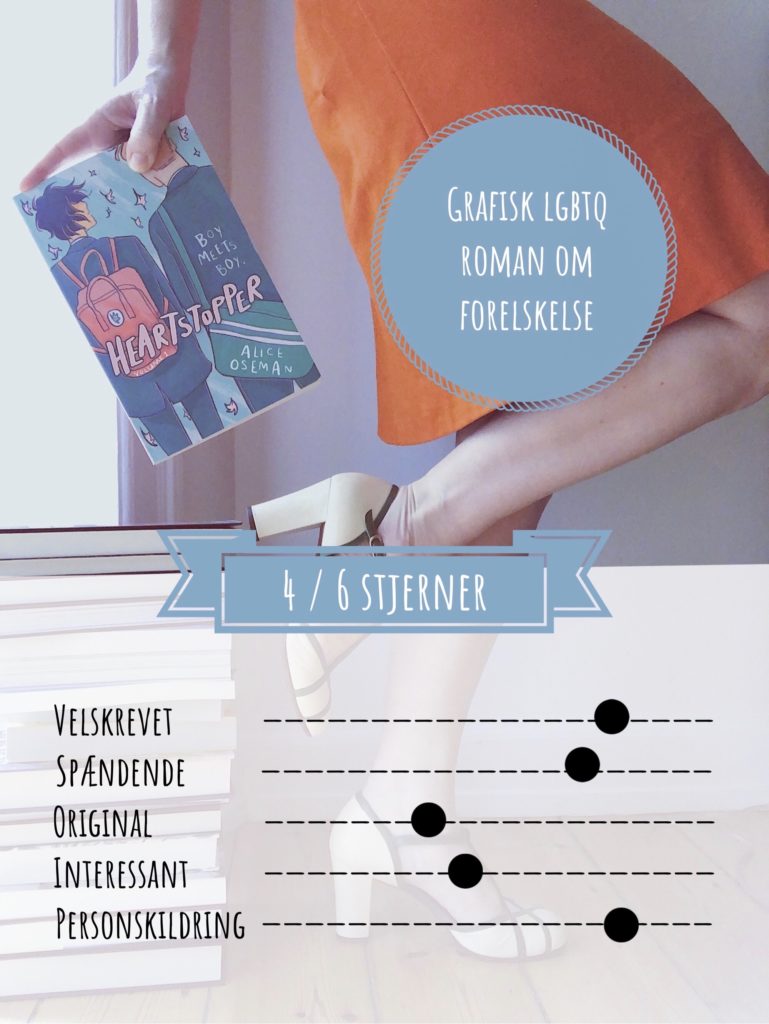 Titel: Heartstopper
Forfatter: Alice Oseman
Sådan blev bogen min: jeg har købt den
Charlie og Nick går i skole sammen. Selvom de er meget forskellige, bliver de venner. Og måske mere end venner. Men Charlie er homoseksuel og Nick er heteroseksuel. Tror han i hvert fald.
Heartstopper er en virkelig fin og hurtigt læst grafisk roman om den første forelskelse og de forvirrende følelser man kan have om sin seksualitet. Det er en forholdsvist simpel fortælling uden det store plot. Men den er alligevel ikke blot en nuttet 'boy meets boy'-historie; vi kommer fint ind på emner som misforstået kærlighed og om at finde styrken til at sige fra. Og så er de to hovedpersoner absolut SKØNNE!
Tegningerne var bedårende og udtrykte de følelser de skulle – genren kommer virkelig til sin ret her. Det er en nuttet grafisk roman, der desværre er læst på et par timer – jeg hyggede mig virkelig i dens selskab og skal helt sikkert læse videre i serien.
At læse Heartstopper føltes lidt som at få et knus.