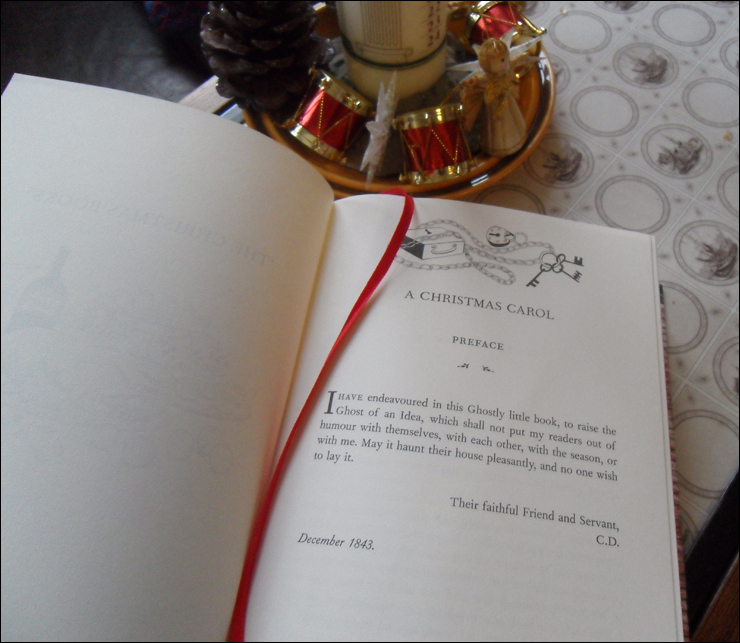 Title: A Christmas Carol
Author: Charles Dickens
First Published: 1843
My Rating: 3 of 5 stars (average rating on Goodreads: 3.95 )
Format: Hardback, 85 pages
First Sentence: Marley was dead: to begin with.
Charles Dickens knows how to make up great stories. Stories that are told again and again. Stories that you'll never forget and characters that stay with you forever. I would actually go as far as calling him one of the master of plots. That's what makes it such a shame that I don't like his style of writing. I've tried so many times – and I'll probably keep trying for the rest of my life– but I just can't enjoy his writing.
It was the same with A Christmas Carol. Such a sweet and touching story – perfect for Christmas! I enjoyed parts of it, but most of the time I just couldn't concentrate. But I'm glad I read it.
Because I love thinking back to his stories and I love the screen versions of his stories. And I would love to curl up on the couch and enjoy reading his books. But I just can't. Urrgh!
Maybe I'll try again with another Dickens-book in a couple of years. Meanwhile, I'll enjoy his wonderful stories on the screen. I've posted some links to very different adaptions of A Christmas Carol below: The first one is the classic from 1938 and the second one is Disney's version with Jim Carrey. Enjoy 🙂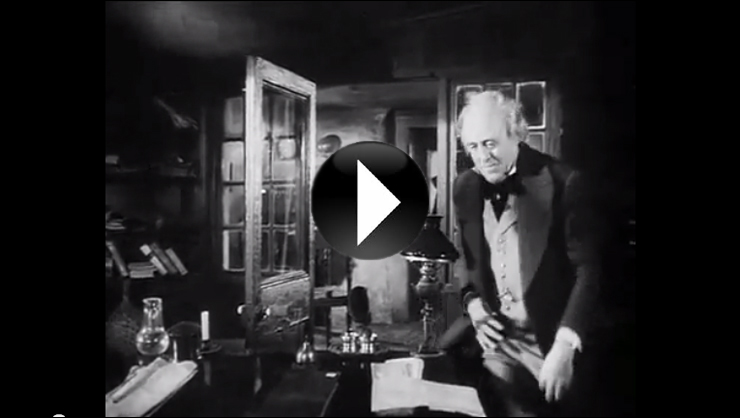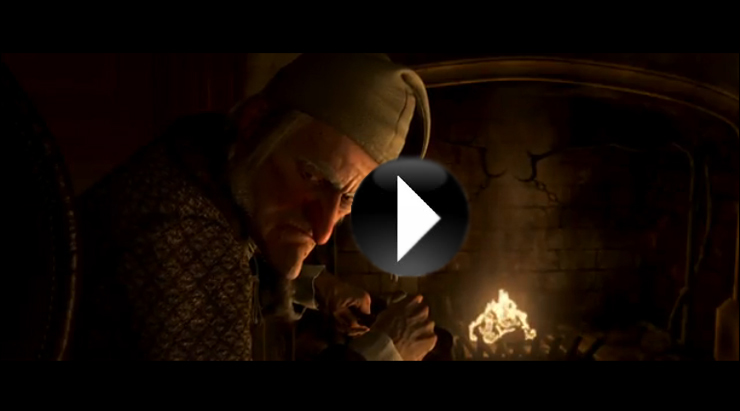 Charles Dickens forstår virkelig at skabe gode historier. Historier, der bliver fortalt igen og igen. Historier, som du aldrig vil glemme og karakterer, du husker for evigt. Jeg vil faktisk gå så langt som at kalde ham en af plot-mestrene. Og det er det, der gør det til sådan en skam, at jeg virkelig ikke kan lide hans skrivestil. Jeg har prøvet så mange gange – og jeg vil nok prøve resten af mit liv – men det er umuligt for mig at nyde hans sprog.
Det var det samme med A Christmas Carol. Sådan en sød og rørende historie – perfekt til jul! Jeg nød dele af den, men for det meste kunne jeg bare ikke koncentrere mig. Men jeg er glad for jeg læste den.
Jeg elsker nemlig at tænke tilbage på hans historier, og jeg elsker filmatiseringer af hans historier. Og jeg ville elske at sætte mig til rette i sofaen og læse hans bøger. Men jeg kan bare ikke nyde det. Øv!
Måske jeg vil prøve igen med en anden Dickens-bog om et par år.


Follow me: Bloglovin * Facebook * Twitter