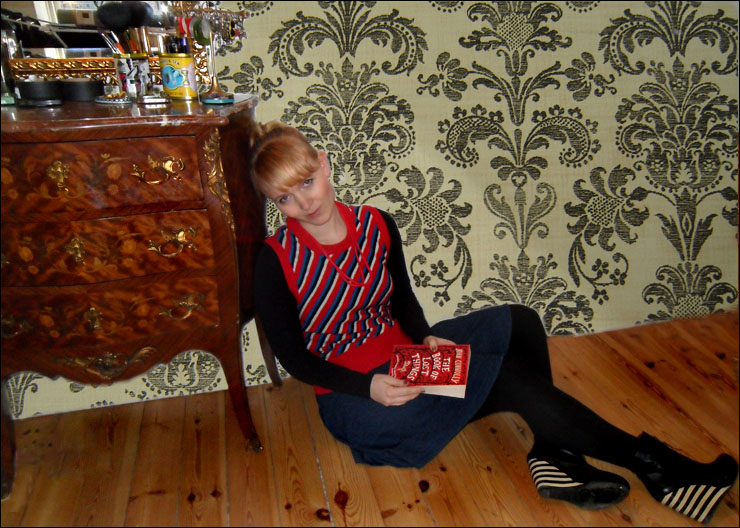 Top: Secondhand from Prag Genbrug
Skirt: Secondhand Marc Jacobs
Boots Lola Ramona
Title: The Book of Lost Things
Author: John Connolly
First Published: 2006
My Rating: 5 of 5 stars (average rating on Goodreads: 3.95)
Format: Paperback, 348 pages
First line: Once upon a time – for that is how all stories should begin – there was a boy who lost his mother.
Wow! What an amazing book! So creative and imaginative!
It was both very original and traditional, but also very modern in the way it twisted the old fairy tales, and I liked that combination. It made me think back to Mio, My Son, Narnia and The Neverending Story, but it still gave me something new and shook things up in a fun and frightening way. It was fun and thrilling and captivated me completely. Loved it!
The negative thing was that my edition cheated me! I thought there was 150 pages left and then it just ended! And the rest was interviews end extra material. I was so disappointed! I was a bit confused when I felt the story drawing to an end with still 200 pages left, but I thought there would be some twist in the plot to continue the story! And then it just stopped and I wasn't even prepared!
But all in all, it was a touching, fun and entertaining story. I'll definitely visit John Connolly's other worlds sometime soon!