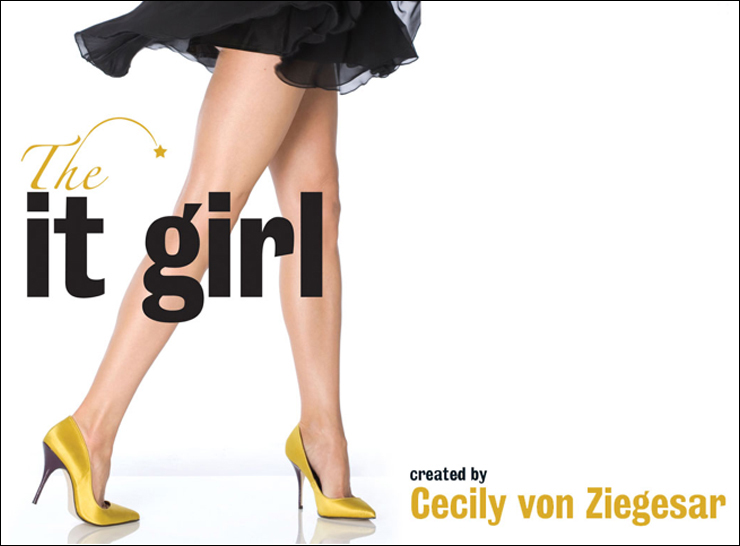 Title: The It Girl
Author: Cecily von Ziegesar
First Published: 2005
My Rating: 2 of 5 stars (average rating on Goodreads: 3,7)
Format: e-book, 263 pages
First Sentence: Somebody's plaid Jack Spade duffel slammed into Jenny Humphrey's shin and jerked her out of a dream.
The first sentence of the book is very descriptive of the novel in general: there's more focus on designer name-dropping than the plot.
It's a spin-off to the Gossip Girl series, which I've never read but have seen – and loved – the TV series. But The It Girl doesn't do GG justice. GG may be considered airheaded, but it's definitely also fun and the series has an actual plot with somewhat complicated characters and lots of drama. Whereas the plot of The It Girl was a bit thin. Nothing much happened. And a very important difference is that GG (the TV series) is very self-ironic. I couldn't see that in The It Girl.
The book is about Jenny Humphrey who left NY – and Gossip Girl – to attend Waverly Boarding School, where she wants to have the image of the 'New Jenny' and never let the rich kids know about the 'Old Jenny'. Then there are her two rich roommates who used to be BFFs but who are barely speaking now. And there are a few crushes and a dash of manipulation. And that's it.
This is no must for Gossip Girl fans. I think most will be disappointed by the lack of stories and intrigue. So far there are 10 books in the series, but I think this will be the end for me.
Bogens første sætning siger meget om bogen generelt: der er mere fokus på designer name-dropping end plottet.
Det er en spin-off til Gossip Girl-serien som jeg aldrig har læst, selvom jeg er ret vild med TV-serien. Men The It Girl er intet sammenlignet med GG. GG kan være lidt tomhjernet, men den er bestemt også sjov og har rent faktisk et plot med komplicerede karakterer og masser af drama. The It Girls plot var lidt tyndt. Der skete egentlig ikke rigtig noget. En anden vigtig forskel er, at GG (TV-serien) har en del selvironi. Det kunne jeg ikke se skyggen af i The It Girl.
Bogen handler om Jenny Humphrey, der har forladt NY – og Gossip Girl – for at gå på Waverly Boarding School, hvor hun er fast besluttet på at få et image som den 'Nye-Jenny' og aldrig lade de rige unger se den 'Gamle Jenny'. Hun deler værelse med to rige eks-slyngveninder, der nu ikke rigtig er på talefod. Så er der nogle små forelskelser og en sjat manipulation. Og det er det.
GG-fans kan sagtens springe denne bog over. Jeg tror de fleste vil blive skuffede over den manglende drama og intriger. Der er 10 bøger i serien, men jeg tror bare jeg stopper her. Og glæder mig til næste sæson af Gossip Girl.
Follow me: Bloglovin * Facebook * Pinterest * Lookbook * Goodreads