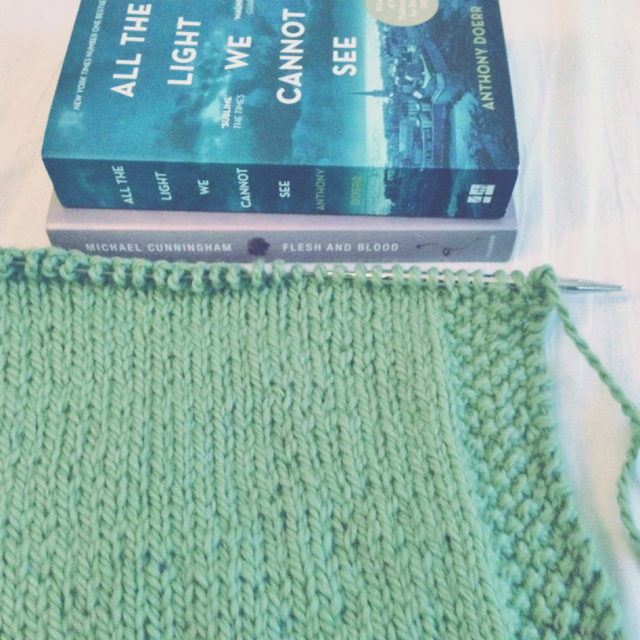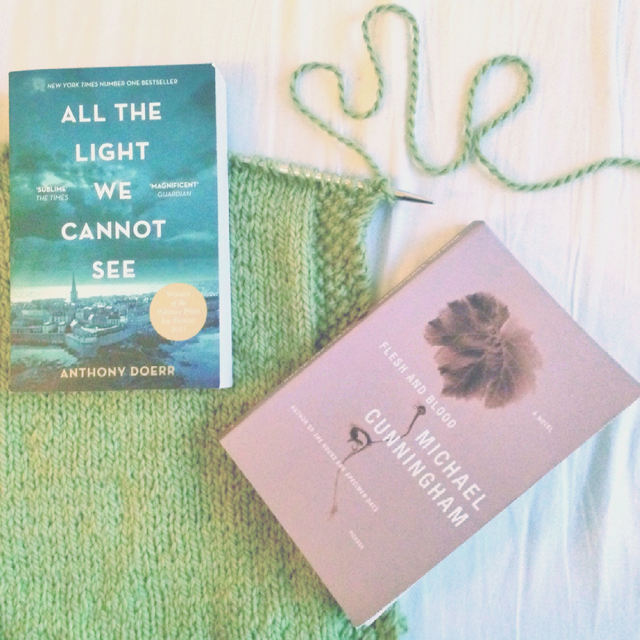 I'm still knitting the baby blanket I told you about a few weeks ago. I had to buy some extra yarn for it, as I'd changed the type of yarn from the pattern and miscalculated how much I needed. But it's coming along very nicely and I think I'll finish within the next week or so. It's a very easy pattern and perfect to knit while watching Netflix – it's mostly done in stockinette, which doesn't demand that much attention.
After re-watching The Hours, I felt the need the read some more Michael Cunningham, and luckily I had Flesh and Blood waiting untouched on my bookshelf. I'm about halfway through and like it a lot. We follow a family and its members through the 50s-80s (so far just the 80s but I think we may reach the 90s as well), and these family members are quite interesting. It's turned out to be a very enjoyable read.
On audio I've started All the Light We Cannot See. I've listened to about 50 minutes, but I'm still not sure what to make of it. It's a bit confusing to listen to as it jumps between different stories and has stories within stories. I'm still trying to figure out the when, where, who and why, so I haven't really started to enjoy it yet. But I guess that'll come later, as I've heard so many good things about it.
Here are some reading and knitting moments from the past two weeks – and yes, there's a cat in every single picture 😀