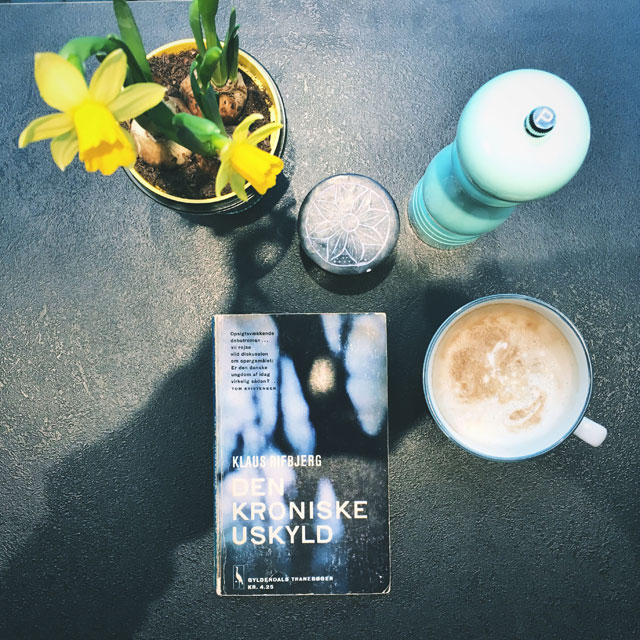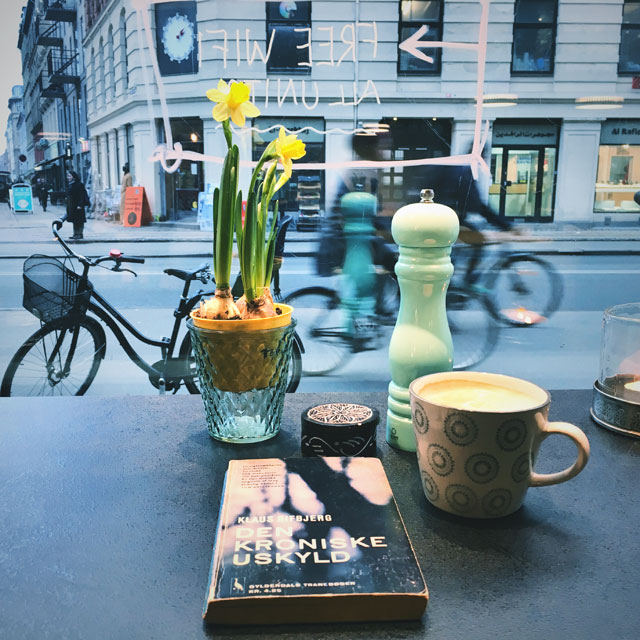 Titel: Den Kroniske Uskyld
Forfatter: Klaus Rifbjerg
Først udgivet: 1958
Jeg vil anbefale bogen til: Dig, der kunne lide Martin og Victoria, Rend Mig i Traditionerne, The Catcher in the Rye og andre bøger i den dur.
Sådan starter den: Tore var en af de fyre, man ikke kan lade være med at lide på en eller anden måde.
4 af 5 stjerner
Den klassiske ungdomsroman om Tore og Janus' venskab, der er så stærkt og vildt som en forelskelse. Tore er et af de der karismatiske mennesker vi alle kender. En teenage-knægt der har sine klassekammerater og lærere i sin hule hånd. En intelligent rebel med et hjerte af guld. Janus fascineres af ham fra starten: Tore trodser normerne som var det det mest naturlige i verden. Og slipper afsted med det.
… ham Tore gav een en fornemmelse af, at man aldrig havde haft en ven før, men at man ligesom stod i døren ind til noget helt fantastisk godt.
Så dukker Helle op. Den helt rigtige pige for Tore, og et trekløver er skabt. Janus ser til med næsten lige dele respekt og misundelse. Men hvor meget han end ser på, kan han aldrig se, hvad der findes under overfladen. Ikke før det er for sent.
På mange måder en skøn fandenivoldsk roman. En pragtfuld beskrivelse af venskab, et spændende plot og karakterer man virkelig kan hade. Jeg havde dog lidt problemer med sproget. Jeg synes den til tider var lidt rodet skrevet. Den trængte til en ordentlig portion redigering.
Det var en sær fornemmelse at være forelsket i to mennesker på een gang.