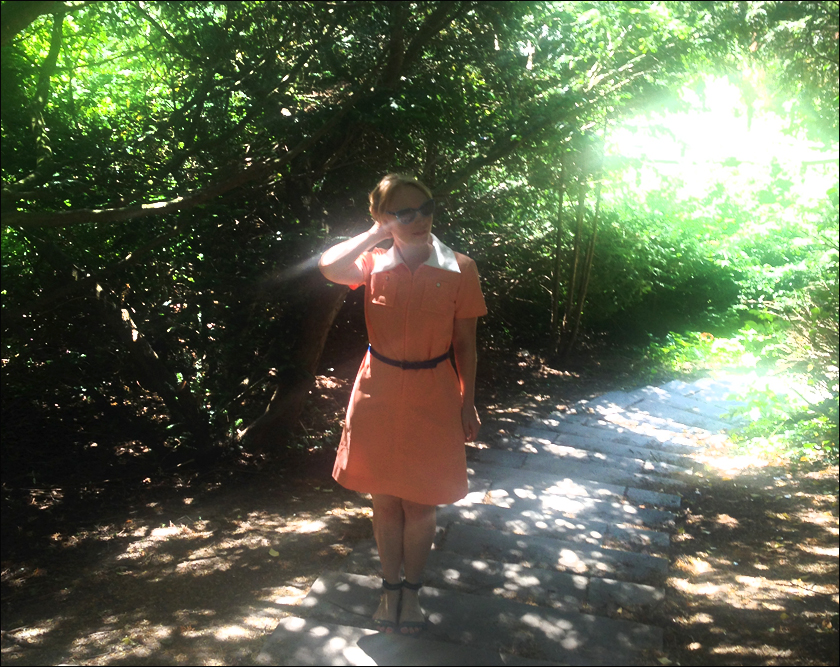 Here's what I'm wearing on this sunny bank holiday: a second hand diner-inspired dress from Beyond Retro, 50s inspired sunglasses from Paper Dress Vintage and Camper shoes.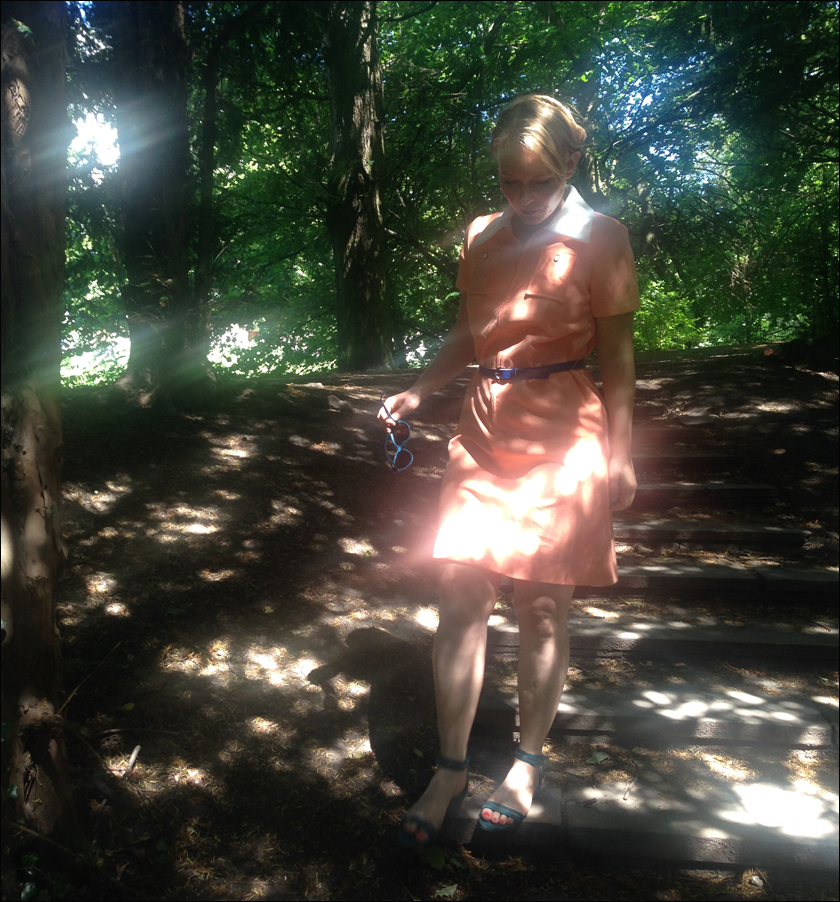 This dress reminds me so much of the diner in Grease. I just need to dye my hair pink and drop out of beauty school. I would probably flunk shampoo anyway.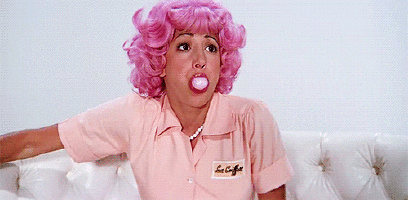 I bought the shoes in London years ago and they've been summer favorites ever since.