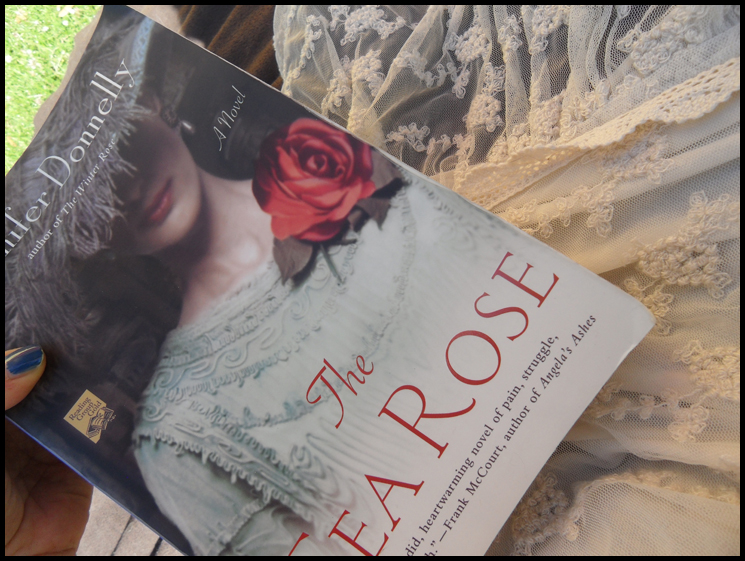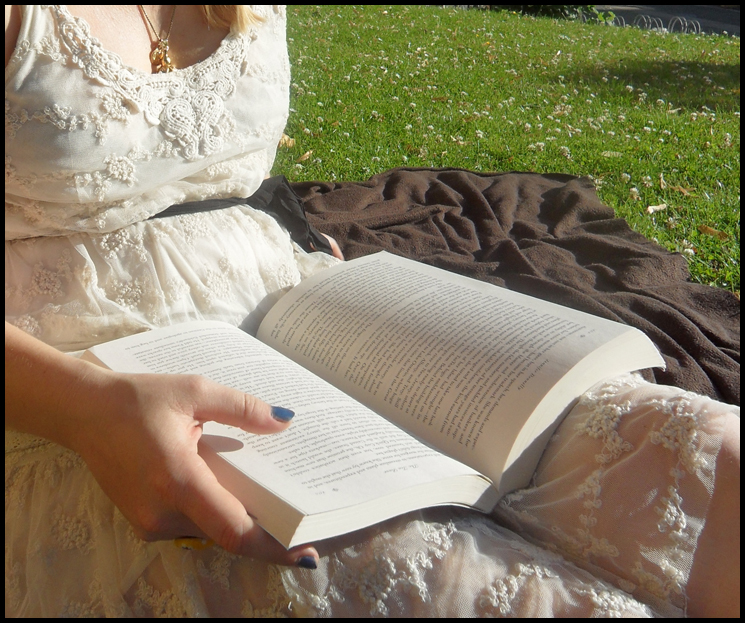 Fantastisk solskinsdag! Efter arbejde skyndte jeg mig på græs med vandmelon og bog. Er ved at læse The Tea Rose af Jennifer Donnelly. Er helt besat af den, har lyst til at læse i den hele tiden. En perfekt sommer page-turner. Den foregår i 1880/90'erne – bl.a. i London med Jack the Ripper i baggrunden. Jeg opdagede til min glæde, at min kjole passer perfekt til det Viktorianske tema med blonder og cremet hvid. Kjolen er fra Zara (hvis jeg husker rigtigt).
For at fejre sommeren, har jeg desuden lavet denne playliste: Summer – originalt navn, ikke?
Hav en god sommeraften derude – nu skal jeg have tomatsalat og rejer!
Fantastic summer day! After work I hurried to a lawn with some watermelon and a book. I'm reading The Tea Rose by
Jennifer Donnelly. I'm really captivated by it, I feel like reading all the time. It's a perfect summer page-turner. It takes place in the 1880/90s – some of the time in London with Jack the Ripper hovering in the background. I discovered that the dress I'm wearing is perfect for the Victorian theme with laces and the off-white colour. It's from Zara (if I remember correctly).
To celebrate the summer, I've made this playlist called Summer – quite an original name, right?
Have a nice summer evening – now I'm going to have tomato salad and shrimps!