I didn't want to be black anymore.
I just wanted to live.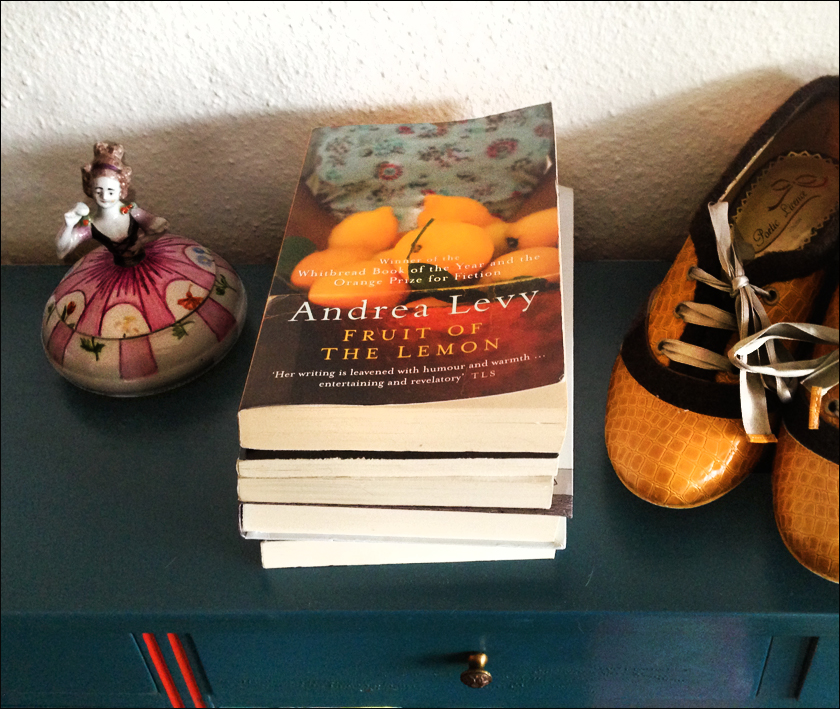 Title: Fruit of the Lemon
Author: Andrea Levy
First Published: 1999
My Rating: 2 of 5 stars (average rating on Goodreads: 3:42)
Format: Paperback, 340 pages
The Beginning: 'Your mum and dad came on a banana boat,' that was what the bully boys at my primary school used to say.
The story starts quite well. It's about Faith Jackson, a young Jamaican woman born and raised in London. In a quest to discover her roots and find herself, she decides to visit Jamaica for the first time ever. She's welcomed by an overwhelming amount of family members, all eager to tell her stories of her ancestors.
I enjoyed the first part, which takes place in London. Andrea Levy does what she always does well: she tells the stories of coloured people in England and their search for identity and a sense of belonging. This time she added a bit of humour to the story – I had some laugh out loud moments!
The second part takes place in Jamaica. This part didn't work for me. There were too many stories, not so much focus on the character and her development. And it was a bit clichéd.
What really bothered me about the novel was that it was SO predictable! It was like Levy was following a recipe, trying to prove her point so much that she forgot about literary quality. This book would be perfect for a school class, but it's not what I want from my books. I want passion for writing and storytelling. I want complicated characters and points that are not served on a silver plate.
I would recommend this book and other books by Andrea Levy to people who loved The Help. I really liked that one as well, but still felt that it was more meant for education than art.