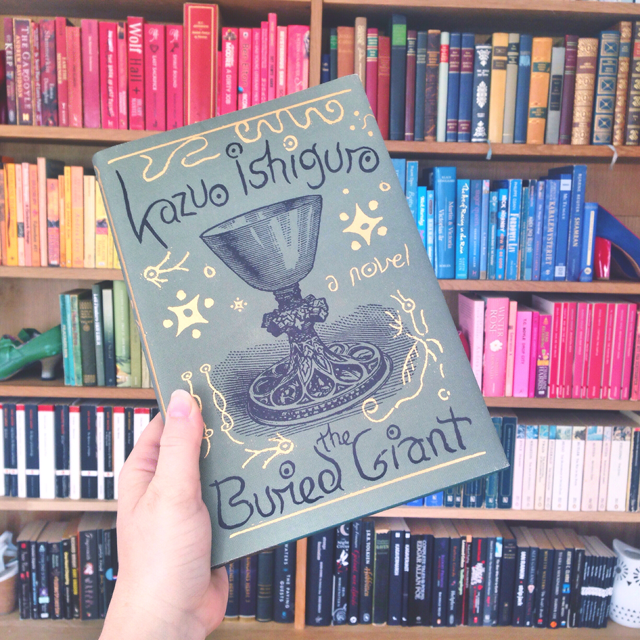 When I first found out that Ishiguro had a new novel coming out, I ordered a copy right away. I was so thrilled – and apparently absent-minded – that I ordered it twice. But as soon as I discovered my mistake, I decided to give the extra copy to one of the blog's followers. And now, 8 months later, I've finally gotten around to actually posting the give away (no point in rushing things).
I loved this book. The English copy is beautiful and the story is amazing – unlike anything I've ever read before. You can read my review here.
Would you like to win this book? All you have to do is follow me via bloglovin' and post a comment below. It would be nice if you wrote if you've read anything by Ishiguro before – I'm just curious, it won't affect the competition. The winner will be announced on October 26. (unless I've gone into labour – in that case, it may be a few more days).
Danish recap
Kunne du tænke dig at vinde Ishiguros seneste roman The Buried Giant på engelsk? Alt hvad du skal gøre er at følge min blog her og smide i kommentar i kommentarfeltet. Vinderen trækkes den 26. oktober – hvis alt går efter planen og jeg ikke føder før tid 🙂