No matter how grey and crappy the weather is in Copenhagen, today it's officially spring. I dragged Mr. Boyfriend out for a walk to celebrate.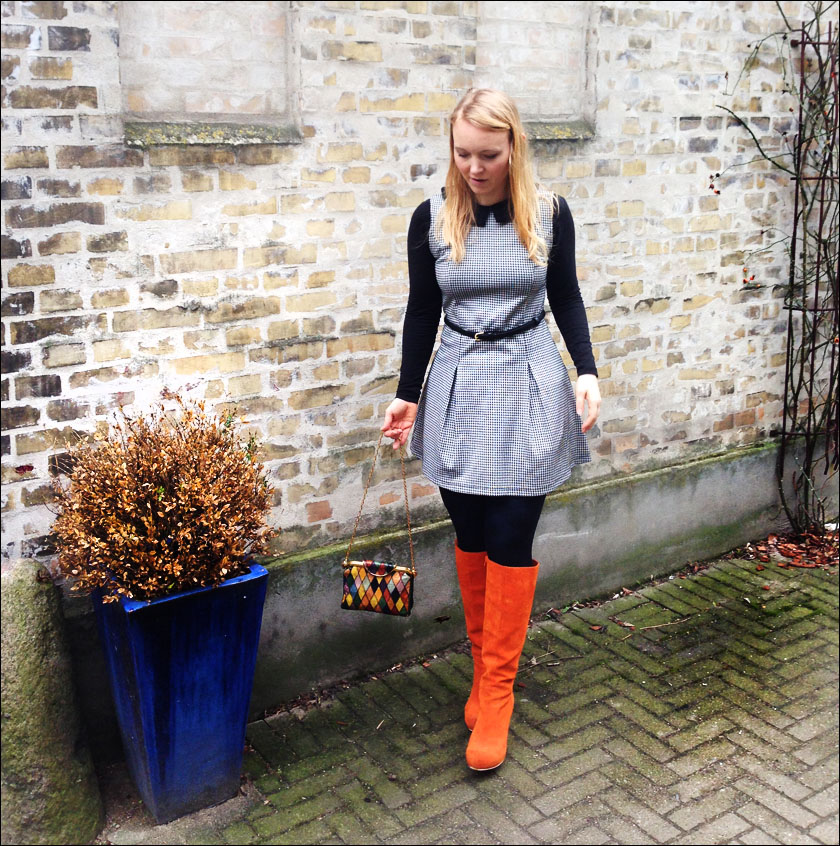 The outfit is all old things, as I haven't done any shopping since November. The dress is an old favorite from Rude – I love the classic 50s touch. The boots are from Lola Ramona and the bag is second hand from Twenty.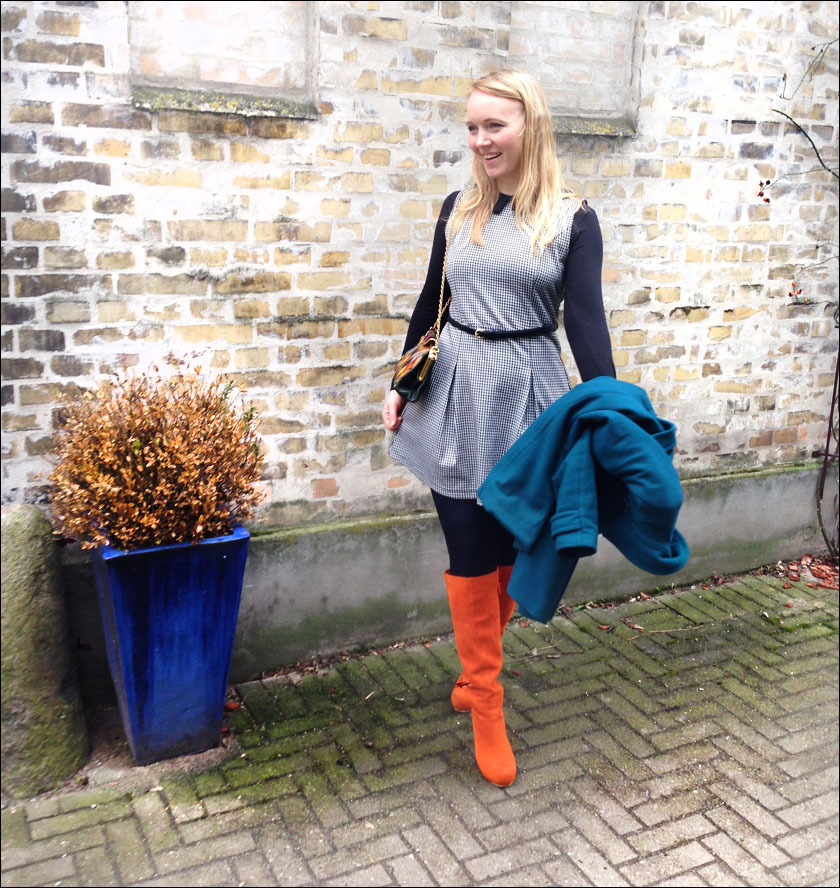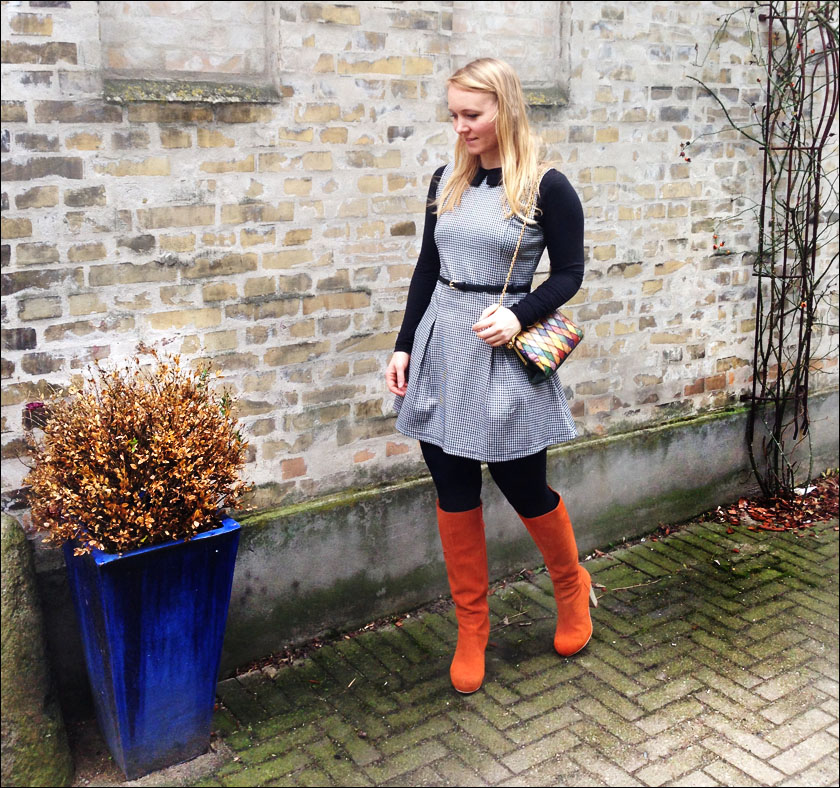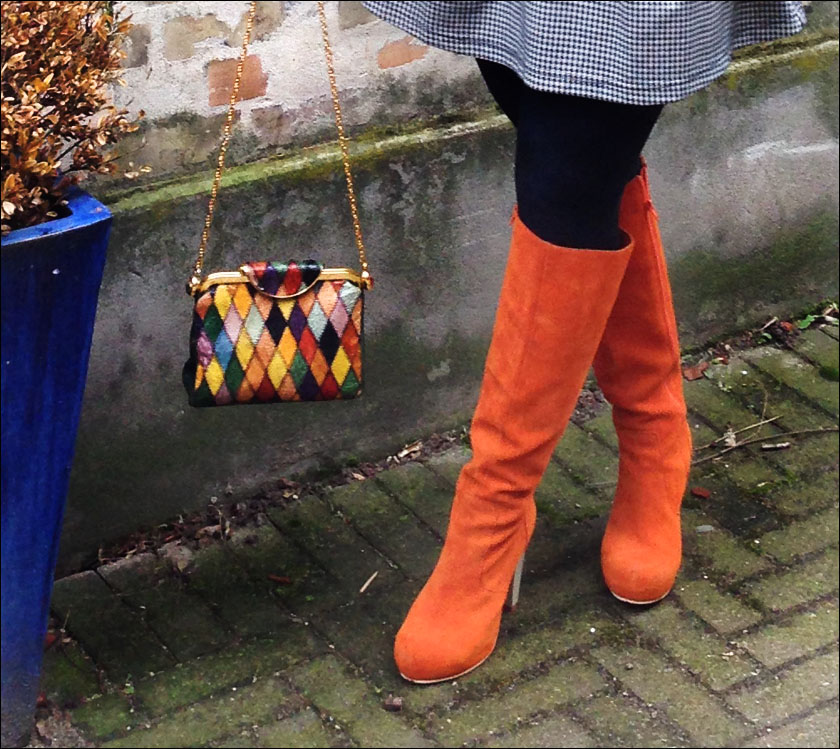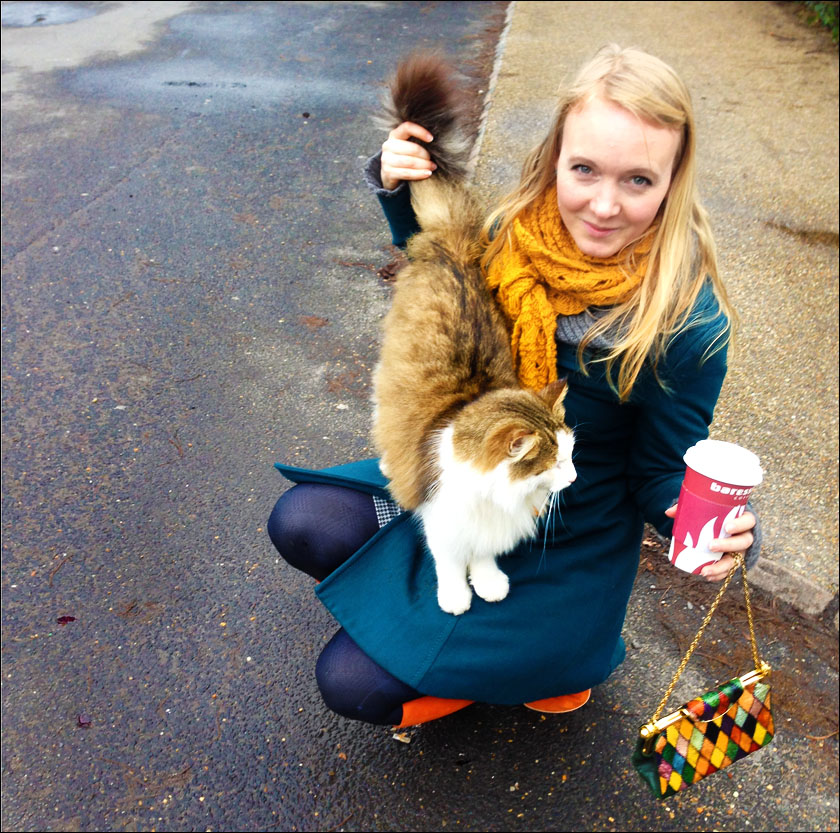 On our walk, we met this little fella who was very eager to say hello. As I squatted down to pet him, he jumped onto my lap! My heart totally melted.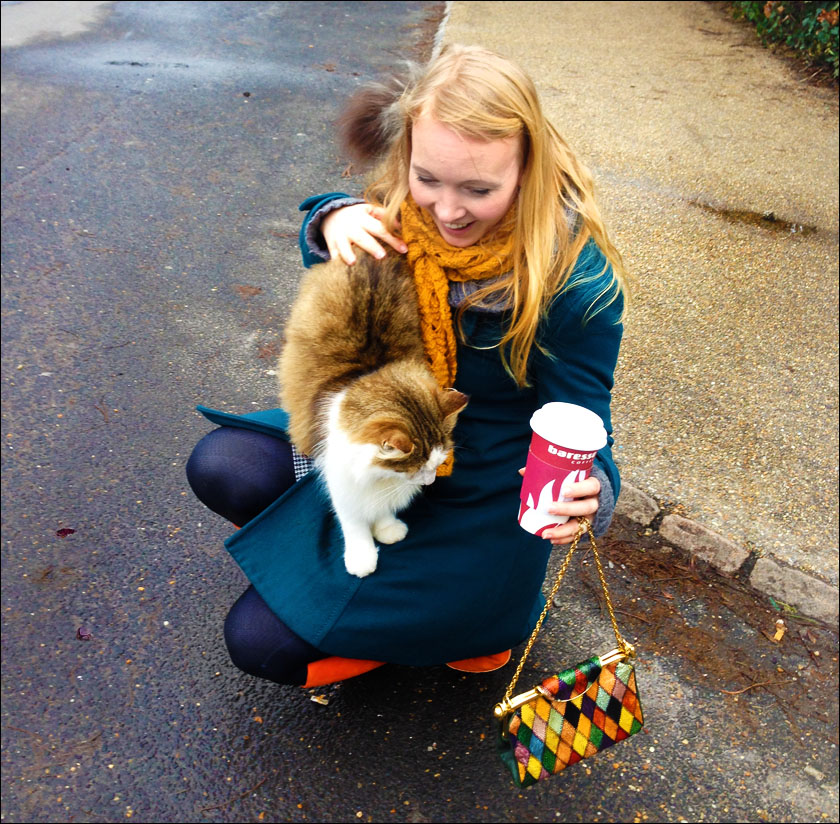 I'm off to a birthday party in about an hour – have a lovely Saturday out there!