I'm home from a wonderful trip to Amsterdam! It was so nice getting a few days off and spend them in a beautiful place with a good friend! We stayed in a part of Amsterdam called Jordaan, a very lovely area with many restaurants and small shops, old-fashioned shoemakers and barbers. But it was still a quiet and relaxed area. Here's a picture taken on the street of our hotel – as you can see, we were quite in luck with the weather: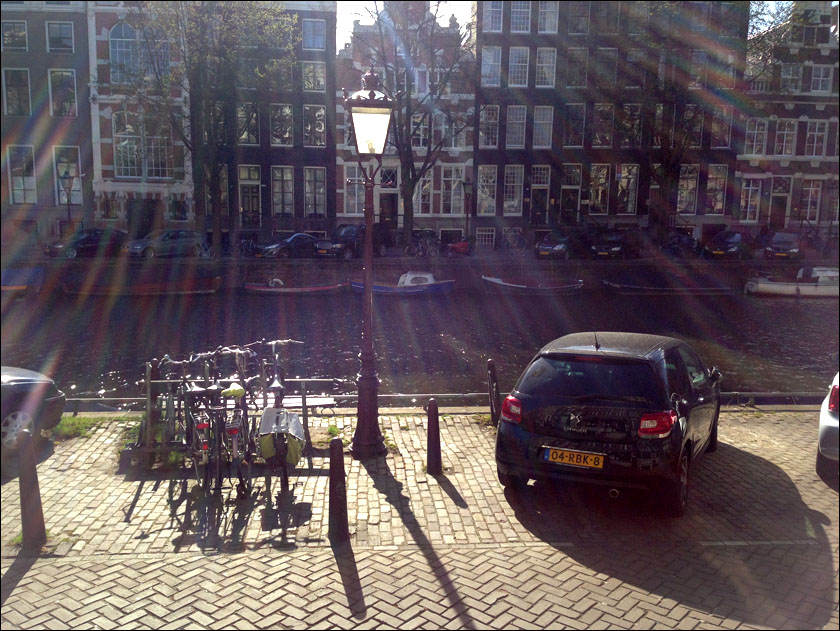 Today, I have the day off before starting work again tomorrow. I've had such a relaxing and lazy day. I've spent hours listening to music, unpacking, doing laundry, looking at all my new purchases, putting together an outfit and playing with my hair. You can see the result of the latter two in the picture below: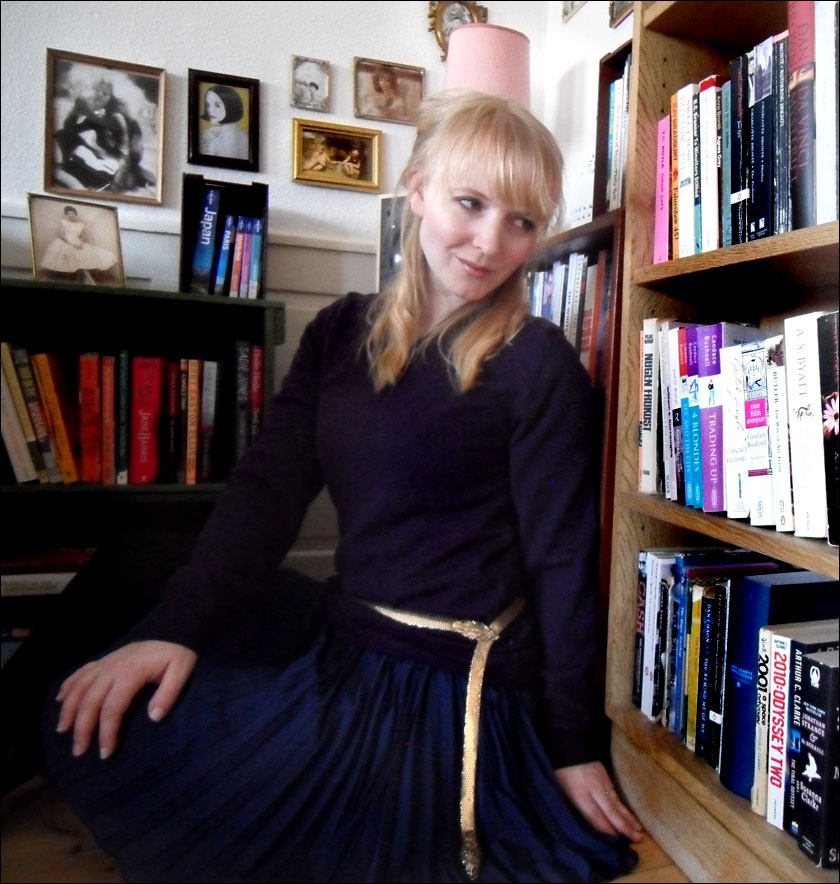 I'm wearing an old dress from Rude with my boyfriend's sweater on top. I've only just realized that dresses can be used in colder weather as skirts if you put a sweater over it. I've never thought of doing this until I saw my favorite blogger do it. It opens up so many opportunities! I inherited the golden snake-belt from my boyfriend's grandmother and I've done my hair in victory rolls, but they don't really show in this picture. I'm not wearing any shoes because I'm not going anywhere on my day off!
That's it from me today – I'll be back soon with more pictures from Amsterdam. Have a nice day 🙂