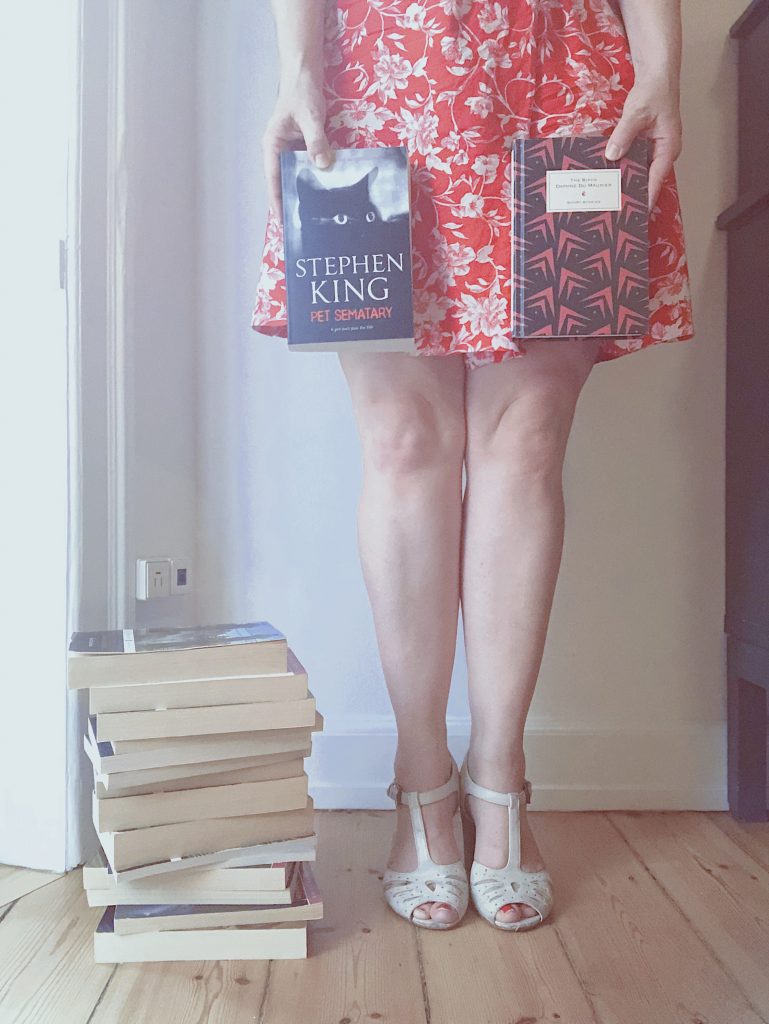 Det er svært at forestille sig her i sommerheden, men lige om lidt bliver det oktober. Og med oktober kommer der kulde, mørke og Halloween. Det skal vi fejre i Bookworm's Bookclub! Planen er, at vi for første gang i bogklubbens historie skal læse en uhyggelig bog. Jeg har fundet to horror-klassikere frem fra dybet, og jeg håber, at I vil hjælpe mig med at vælge, hvilken bog, der skal være vores fælleslæsning i oktober. Fun fact: begge bøger handler om dyr. Uhyggelige dyr. Her er de to bøger:
Fuglene af Daphne du Maurier
Ja, den som Hitchcocks creepy klassiker er baseret på. Det skal siges, at bogen ikke findes som ny i papirform på dansk. Til gengæld er det kun en novelle på omkring 40 sider, så måske det ikke er så uoverskueligt et projekt? Ellers findes den som lyd- og e-bog på dansk. Hvis Fuglene vinder kan det være op til den enkelte, om man læser hele novellesamlingen eller kun den ene.
Dyrekirkegården af Steven King
Denne er tilgængelig på både dansk og engelsk. Jeg ved dog ikke helt, om jeg tør læse den. Filmen hjemsøgte mig i mange år efter jeg så den … Men sammen med jer kan det være, at jeg tør 😀
Jeg er spændt på, hvad I vælger! Stem her: