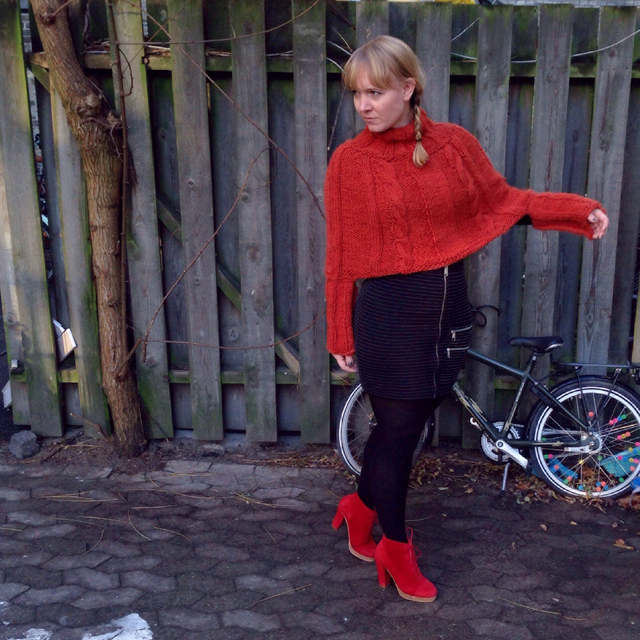 Poncho: Drops Design, knitted by yours truly!
Skirt: An old favorite from Monki
Boots: Second hand Samsøe Samsøe from The Good Store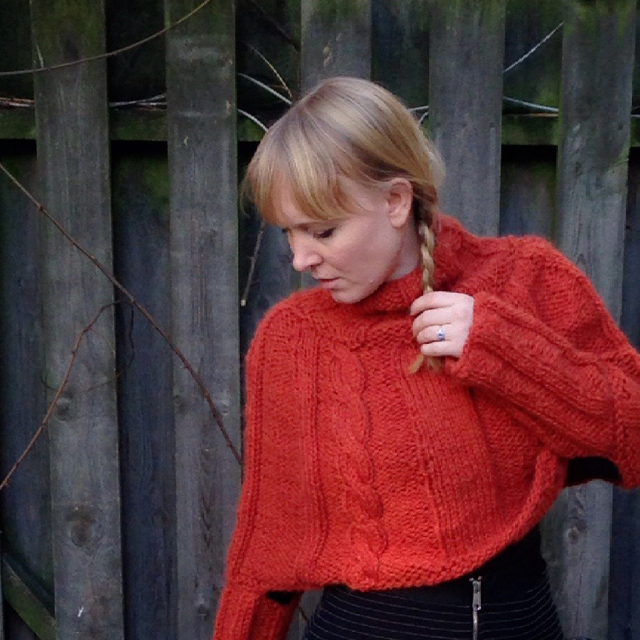 Today it was finally cold enough to wear this poncho I knitted during the summer. I adore its shape and color and I've been sooo looking forward to start wearing it. Today was cold and sunny, and I decided it was time for its debut. It's a quite easy poncho to knit if you've got the hang of basic knitting techniques. Here you can see the project mid-process, where I'd started on the first sleeve: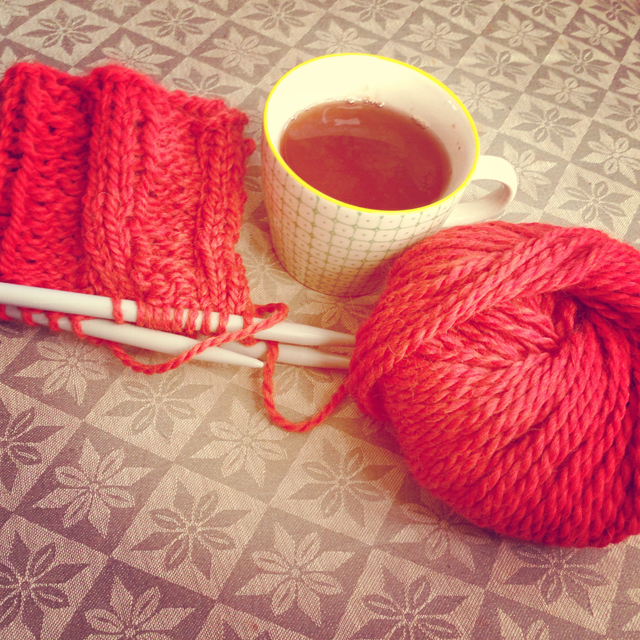 And here's the pattern! I made a few alterations because I didn't care for the decorations on the front and back – they look a bit clownish to me. So I just omitted them and did some plain knitting instead.