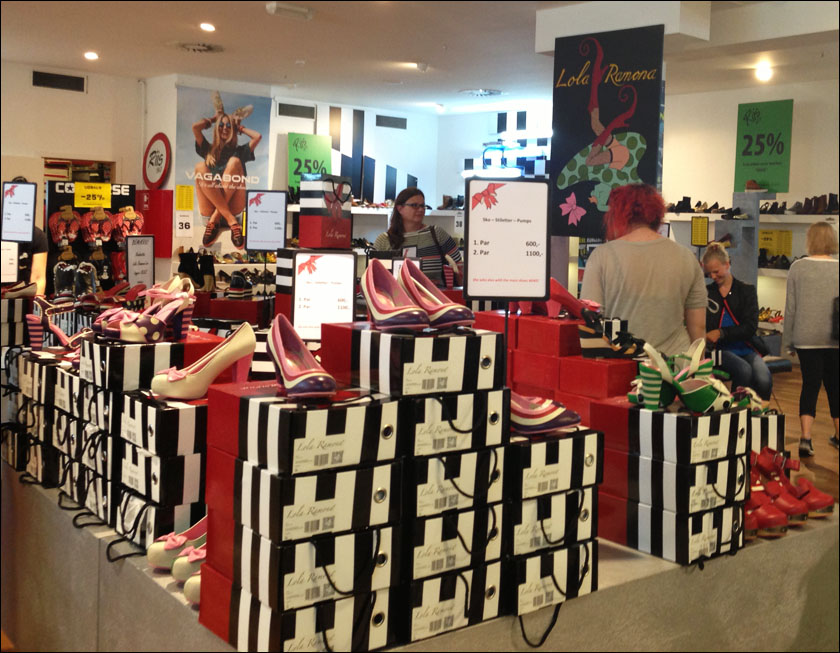 Lola Ramona had a retail sale today at Riis Sko – a sale I wouldn't miss for anything in the world! I didn't get the pair of shoes I had actually set my heart on (they're not on sale yet!). But about a month ago, I discovered that I was in desperate need of red shoes that are actually wearable. Lola Ramona to the rescue! I got four beautiful pairs of red shoes, all unique in their own way: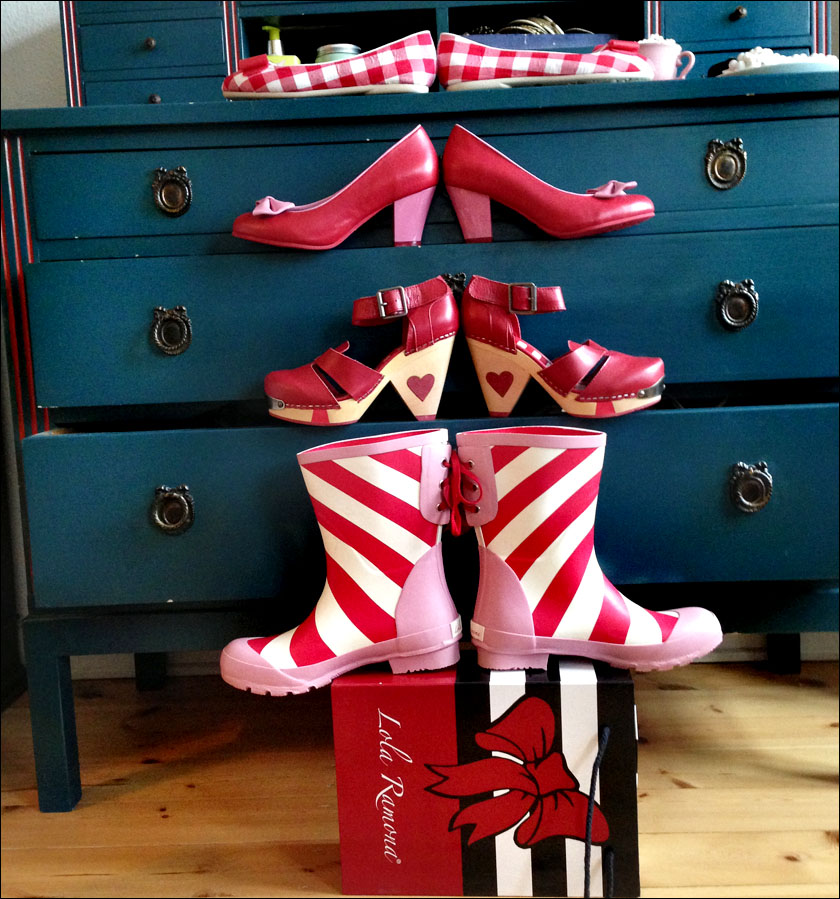 These clogs are probably my favorites … I love how they're big but still funky and feminine. And I've never owned clogs before!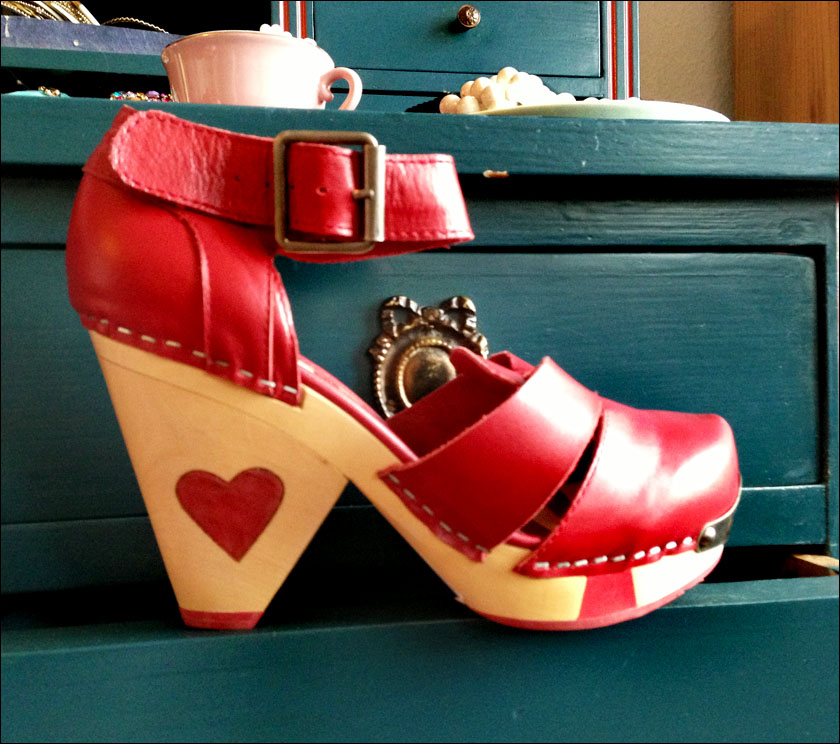 These I just tried on for fun – I tend to try on nearly everything at their sales, because I'm so curious to know how they look and feel. The second I put them on, a smile spread across my face. They're fabulous!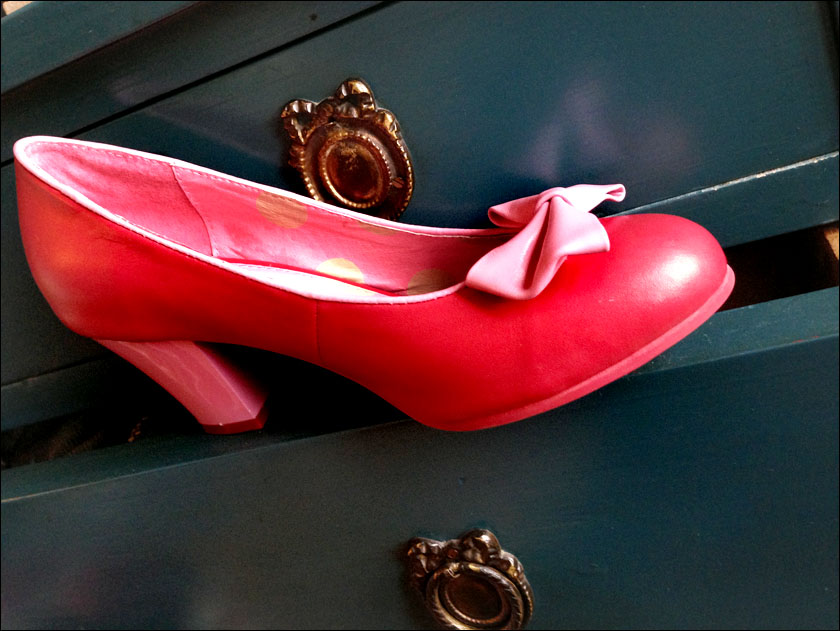 Got these cute ballerinas for next to nothing.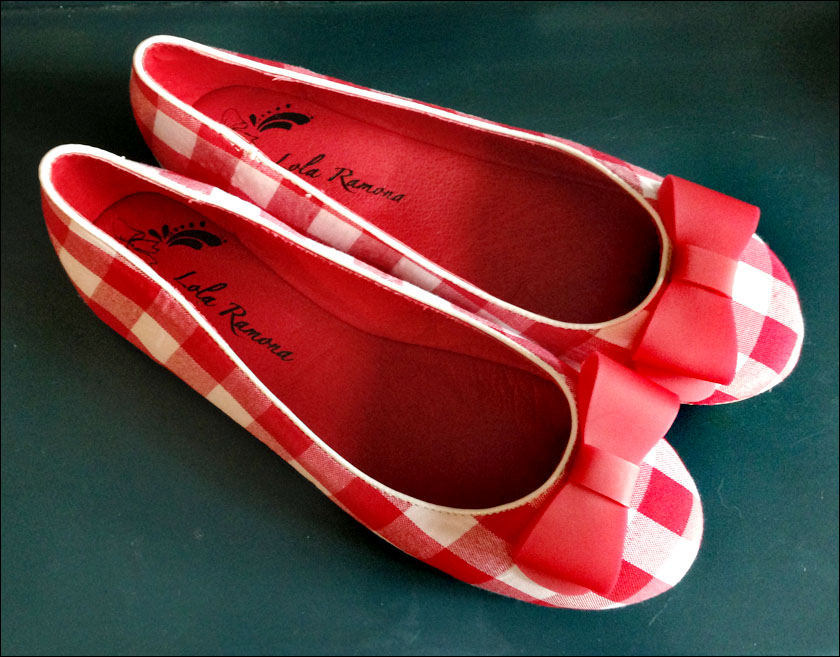 And I completely fell for these cute rubber boots. My old ones were dark, blue, boring and held together with tape, so a new pair was in order!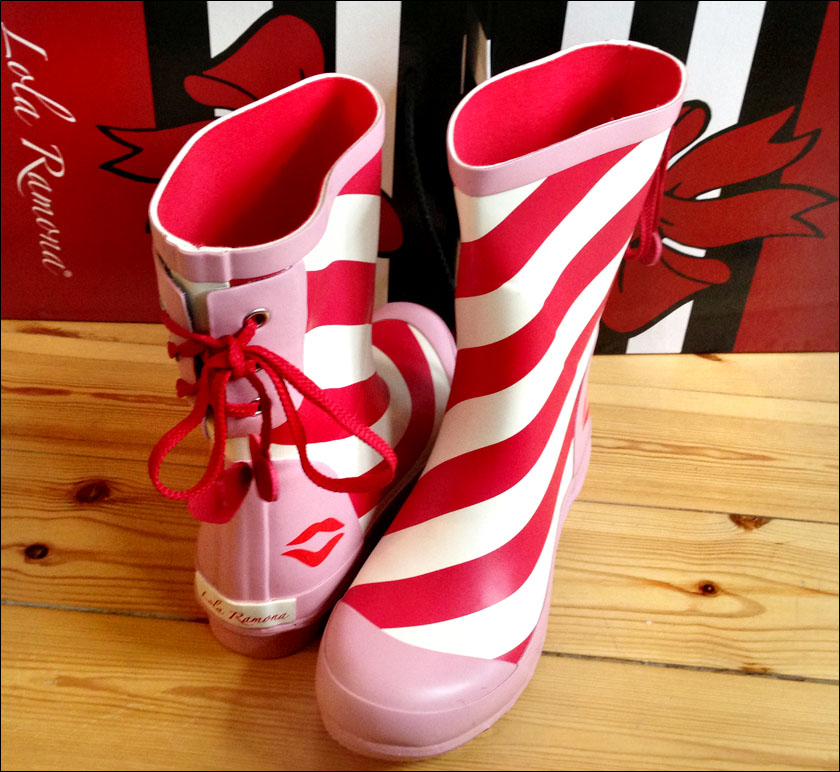 And here's a shot of Wilcox checking out any new items in the apartment, stepping into the frame once again.