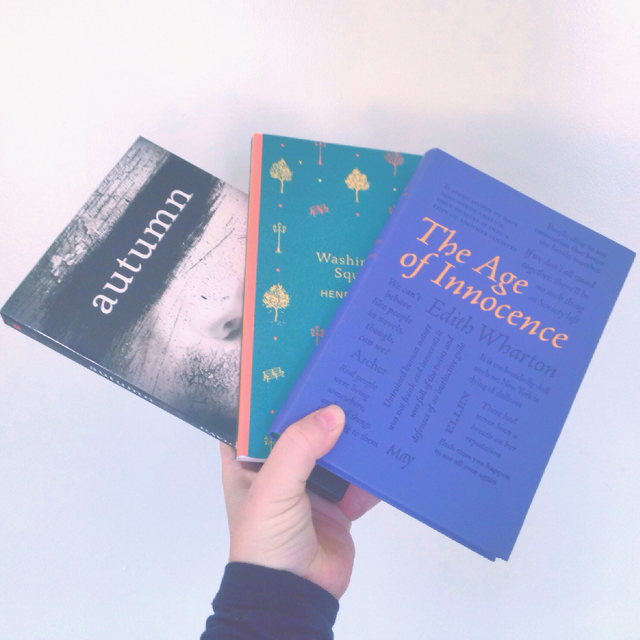 I only bought 3 new books in September, but I'm sure they're all going to be amazing. The first one is a sure thing, namely Edith Wharton's The Age of Innocence, which I already have a copy of – I read it years ago at university and loved it. I wanted a prettier edition than the one already on my shelf, and decided on this cute Word Cloud Classics edition. The next book is also a classic, namely Henry James' Washington Square which I've heard many good things about.
And now for something completely different: ZOMBIES! I've bought Autumn by the awesome David Moody, author of the Hater series which I loved. I can't wait to see if this one is just as good.
Have you read any of these books? And which books have you bought lately?