I'm almost all packed and off to Amsterdam with a friend in a couple of hours – yeah! I'm so excited by this trip! I've never been to Amsterdam, but from what I've read, it's cozy and pretty with great opportunities for vintage shopping – what more could I ask for? I've just about finished packing: some good quality basics, which in my book are my comfy and pretty shoes by Molly Holly / Lola Ramona that to me screams spring, my second hand leather jacket, second hand Burberry skirt, a good pair of jeans and some easy reading: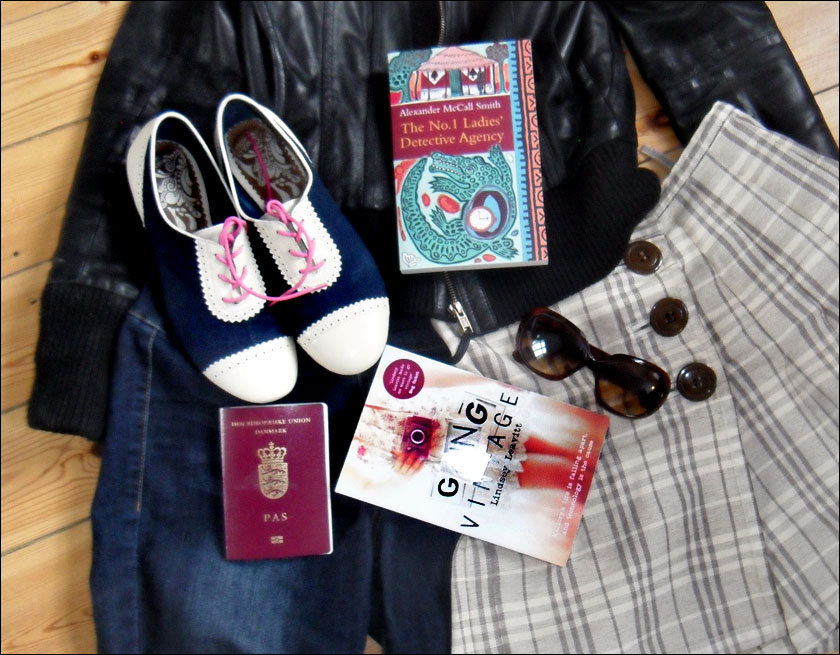 I just had to show you this picture I took yesterday after work: I had a wonderful moment on the steps of my apartment, reading a book, drinking some ginger tea and enjoying the sun. I wore cobalt blue leggings from Pieces and my beloved Poetic Licence Fifties Flair. These colors looked so wonderful in the sun, it would be a shame not to capture the moment.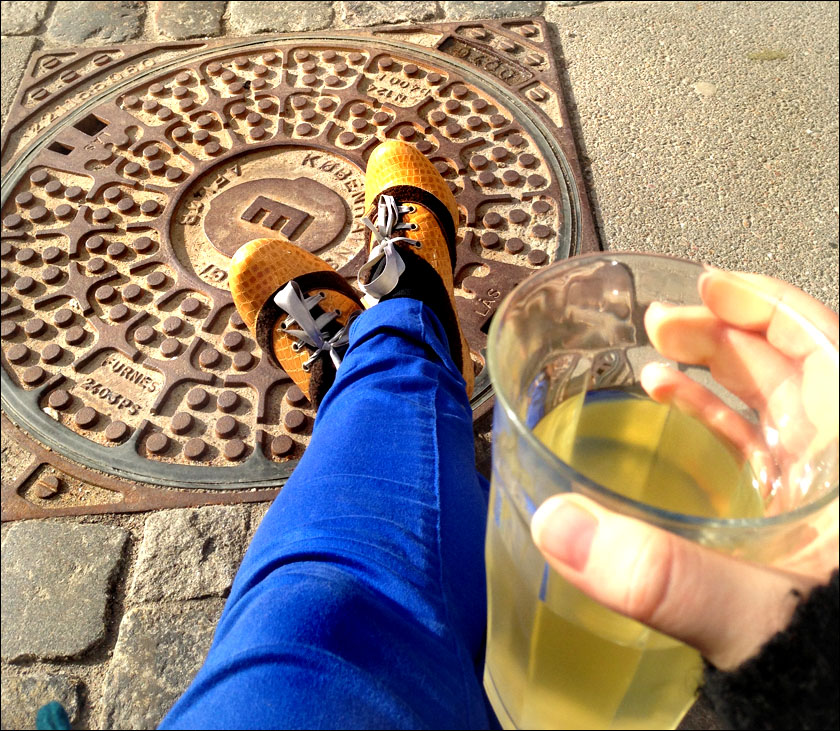 Now I think I'll clean the apartment up a bit – I always make such a mess whenever I pack, and I dont wan't my boyfriend angry at me while I'm gone! Have a nice weekend out there – see you next week!