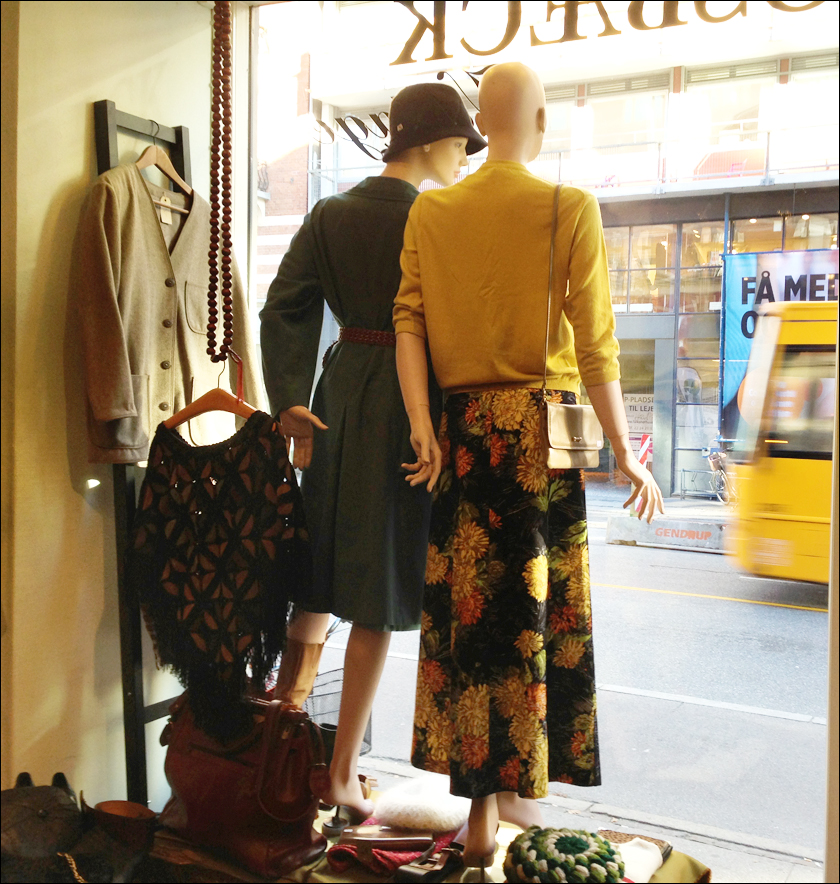 On Falkoner Allé in Copenhagen, there's a gorgeous little second hand shop called Osbæck Vintage. It's just what every vintage shop should be like: atmospheric and friendly. The minute I stepped inside, I felt welcome – the owner had a conversation with a friend, but took the time to welcome me, praised my bag (also vintage, of course) and let me browse as I love to do. I liked that.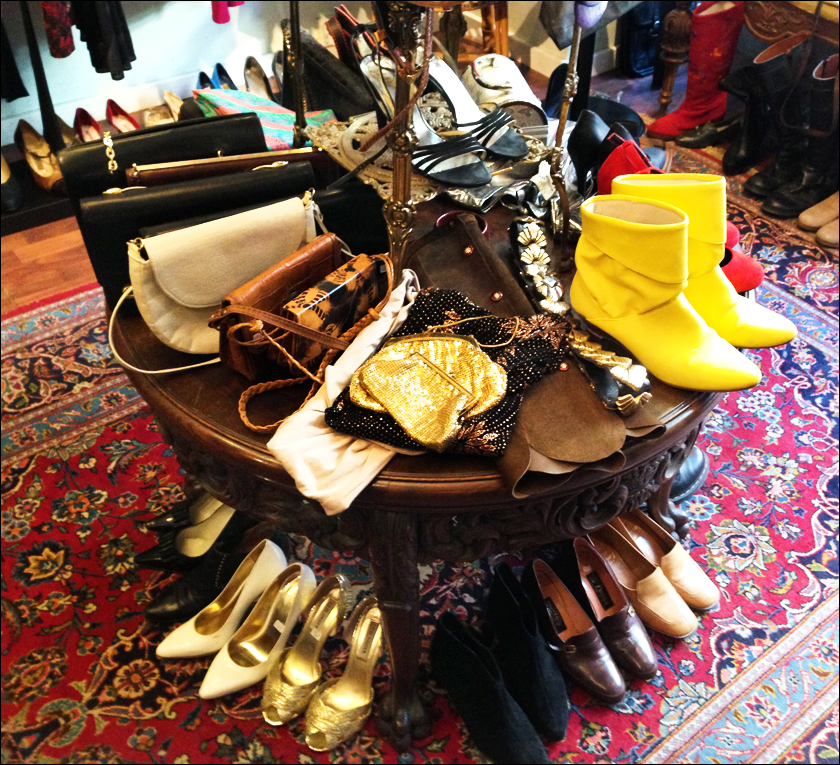 As you can see in the pictures, it wasn't just racks of clothing: the owner has put in a lot of effort, and the interior is well thought out with lovely little details – like the cash register in the pic below.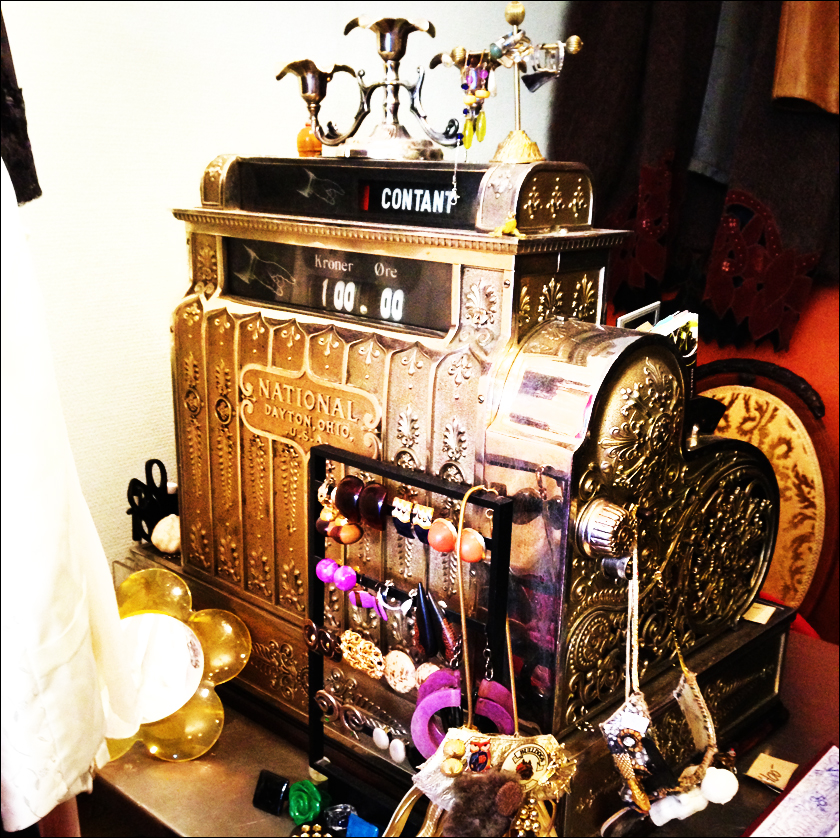 I have one more huge praise for Osbæck Vintage: the owner didn't try to push anything on me. I tried on a beautiful blue jacket, but the color was wrong for me – it made me look really pale. Instead of saying "Oh no, it looks great on you", she said that I should only buy it if it felt right and that it's important that I feel comfortable in it. How refreshing! Many shop owners could learn from this girl!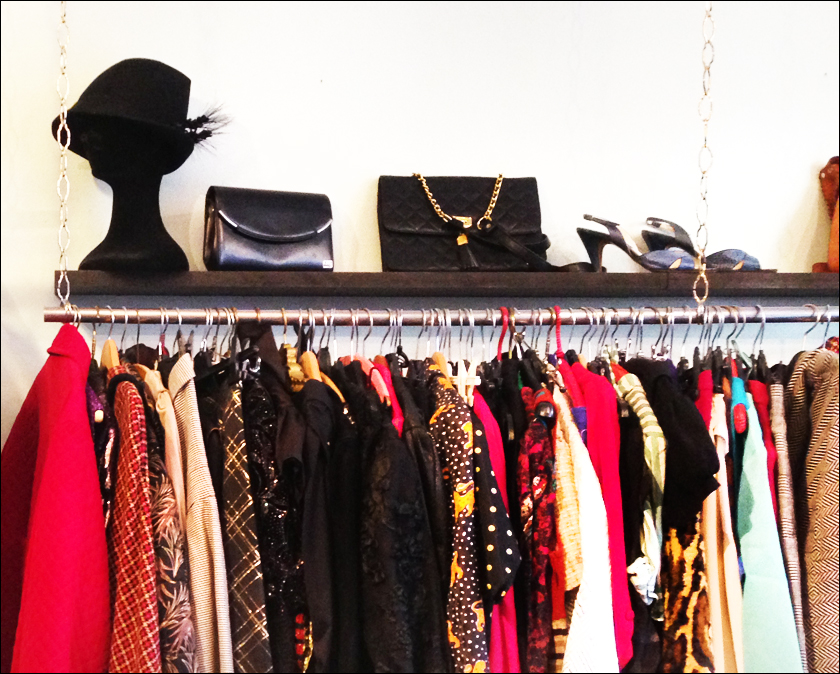 Another example of the well-thought out details: the owner collected coat hangers! I loved that! I took a lot of pictures, but will only show you this one as it truly stands out – so beautiful!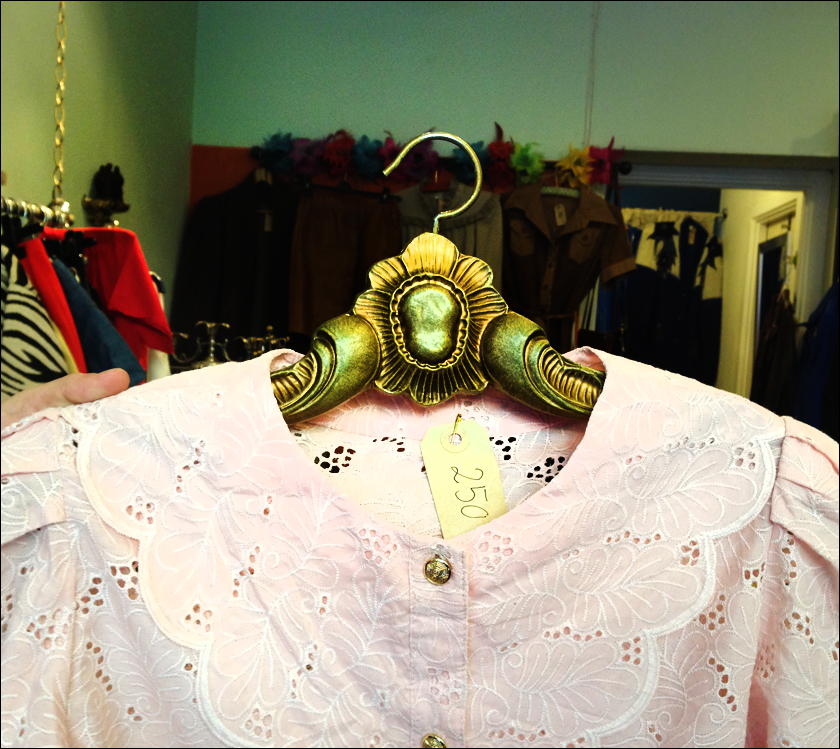 And now to the most important part: what I took home with me: I'd like to know how much my heart rate increased when I saw this dress! It was love at first sight – I wanted to marry it! And then there was anxiety: the five steps to the dressing room to see if it fit, remembering that there's only this size! All ended well, it fit and we're very happy together. Now I'm just waiting for an occasion to wear it. Someone please throw a party!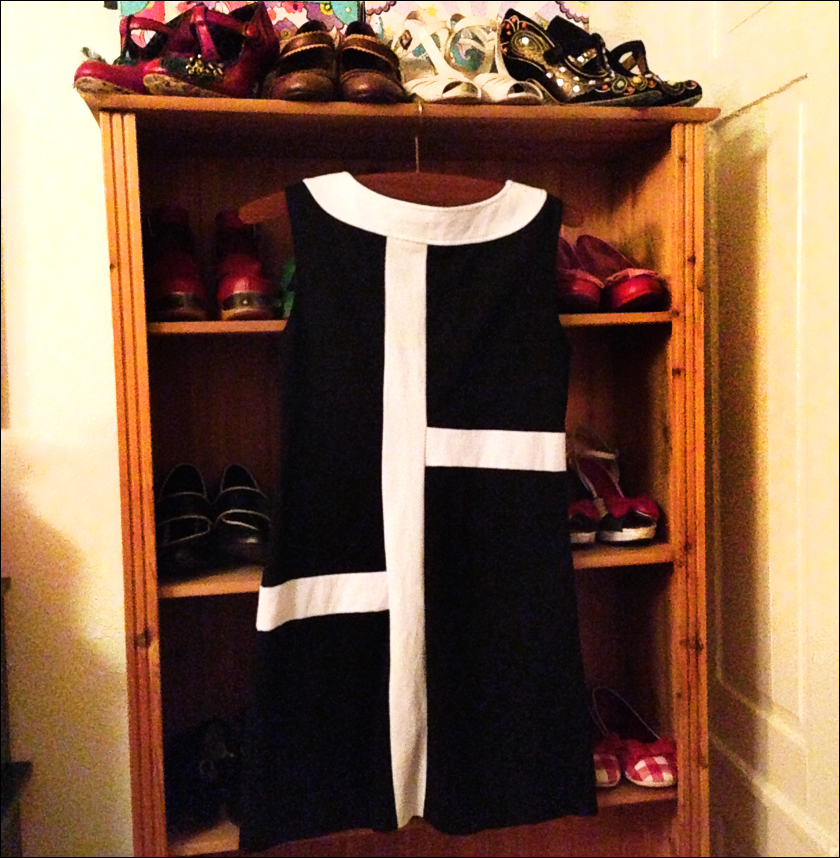 A red vanity case! I got it half off because it went so well with the dress. I loved that!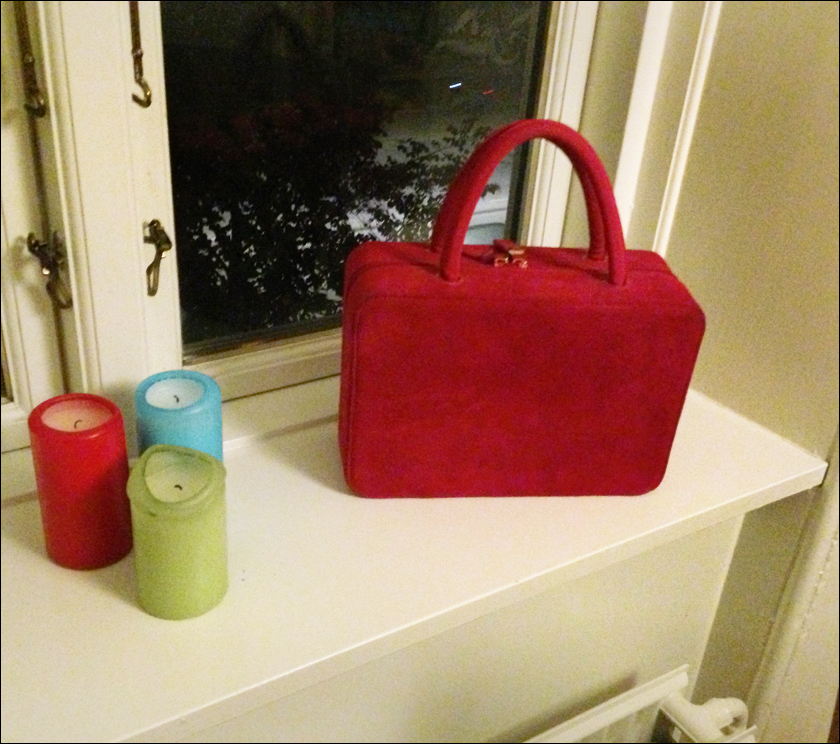 Beautiful rose skirt – I love this color and the fabric is perfect for winter.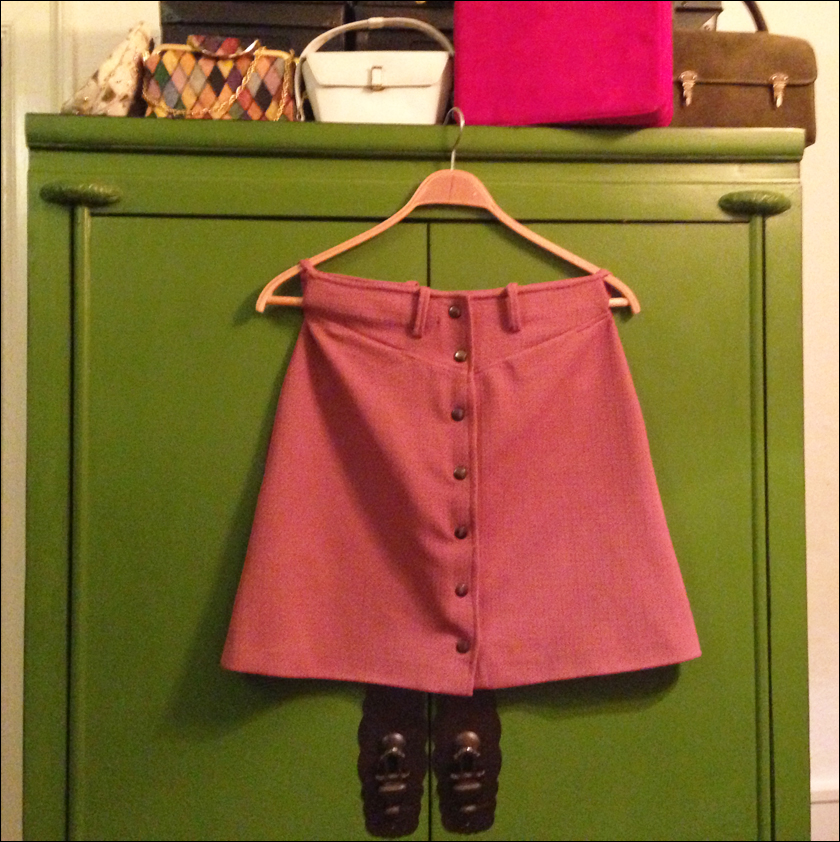 So, here's the final verdict:
Selection: 4 – Some great pieces, got some new favorites in my closet, but it wasn't overwhelming like some vintage shops in Paris (but it's unfair to compare anything to Paris).
Price: 3 – Fair prices, not super-cheap, but the owner is prepared to give you discount for quantity or if the piece needs mending – and you don't have to ask for it which is nice.
Decor: 5 – Stunning details!
The owner: 5 – I loved her honesty and her passion.