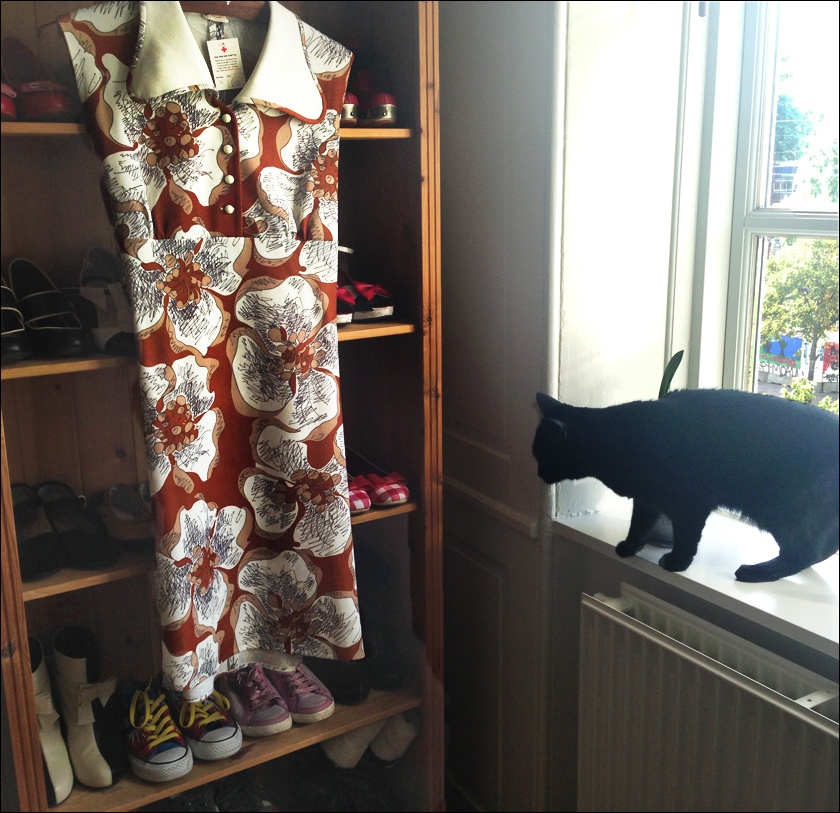 Today, on my way home from work, I did some accidental second hand shopping. First stop was Fremtiden where I got this gorgeous vintage dress. I immediately fell for the pattern and the collar. It's about four sizes too big, but with a belt it's brilliant! My cat, Nokia, of course had to check it out and approve it. Cats!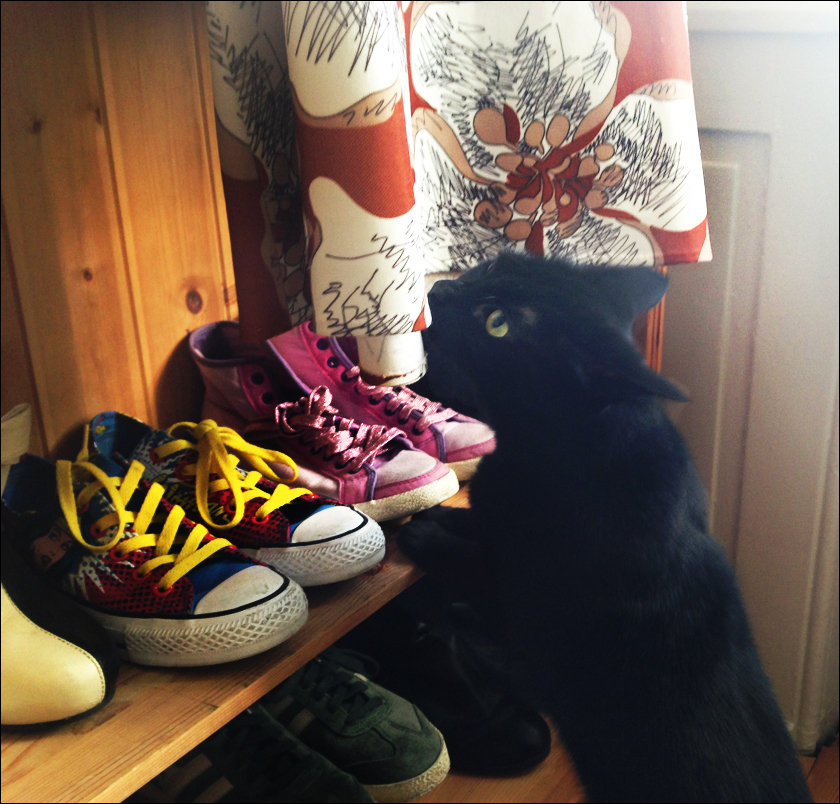 Also got this dress – couldn't resist the pretty flowers! And, like the one before, it cost next to nothing. That's one of the things I love about second hand shopping.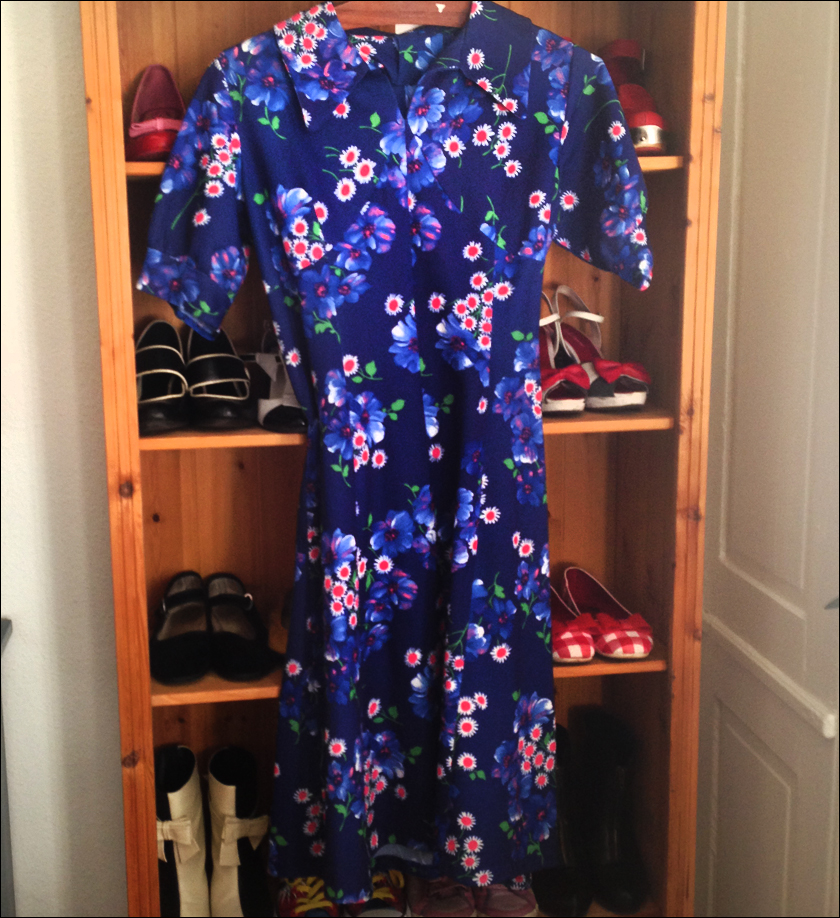 Finally, I got the mustard cardigan in the pic below – I love the color, it'll be great for the chilly fall months. The skirt is from my second and last stop, Twenty – one of my favorite vintage shops.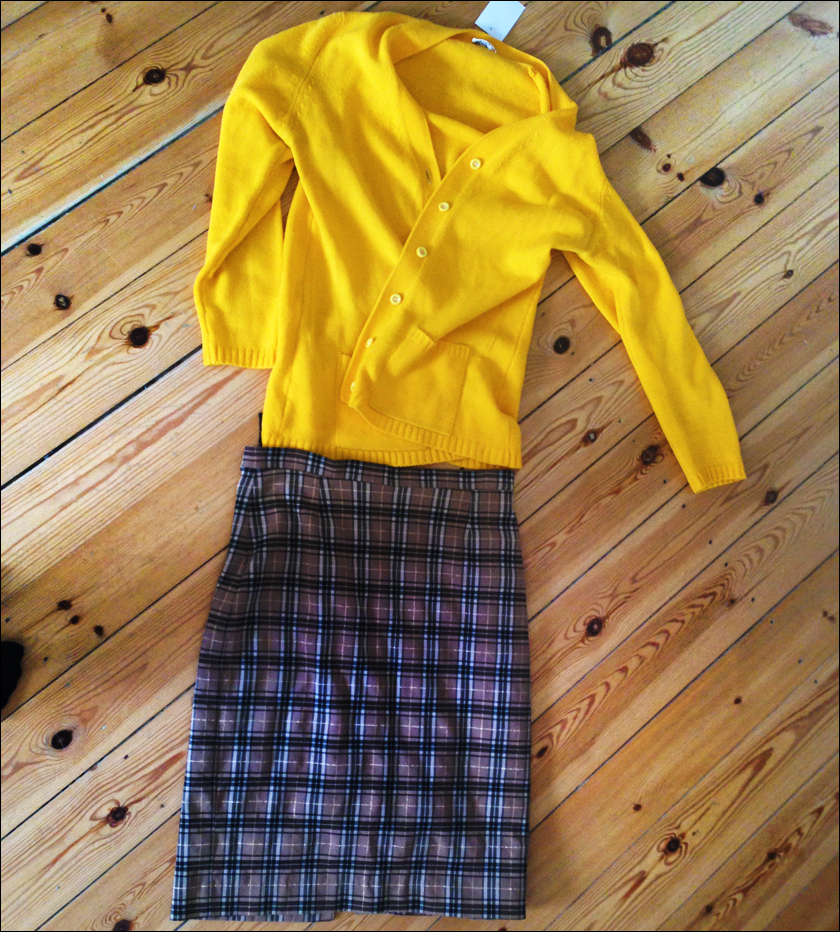 At Twenty I also found this vintage top. It may look like nothing special, but the way it's cut, it really is very special!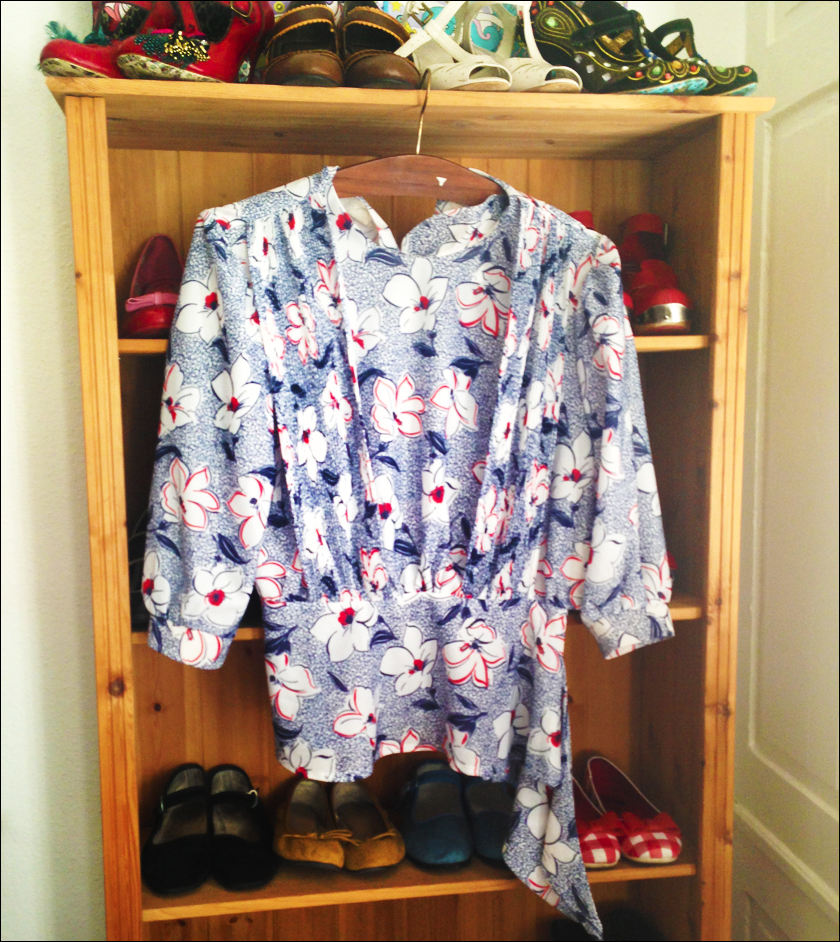 As I was waiting to pay, I found some extra items I couldn't live without; How cute are these dotted gloves?!?! I adore them! I'm gonna wear them for the 50s party in Vega in October. Also got some blue earrings at the very last minute – ooops!