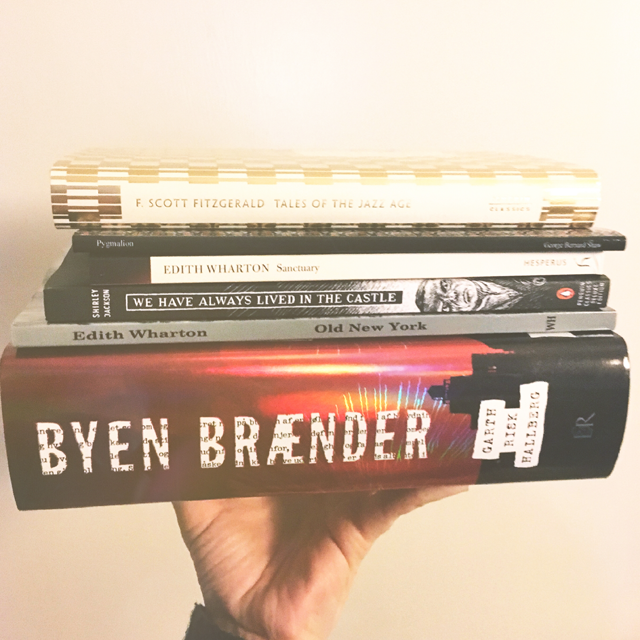 I didn't buy any books in February, but still managed to get a nice stack of books for my shelves. First of all I got Byen Brænder (City on Fire) by Garth Risk Hallberg as a review copy from Lindhardt & Ringhof. I don't know much about it, other than that it takes place in New York in the 70s, that it's a chunkster and has some cartoon-like drawings in the middle. It sounds right up my alley!
And then I got 5 books for my birthday. I got two books by Edith Wharton: Sanctuary and Old New York – I'm determined to read everything Wharton has ever written, she's so brilliant! I also got We Have Always Lived in the Castle by Shirley Jackson, Pygmalion by George Bernard Shaw, and a beautiful edition of Fitzgerald's Tales of the Jazz Age.
I think these will be some great reads, and I'm particularly looking forward to Edith Wharton and Fitzgerald.
Have you bought any books lately? And which do you look forward to the most?