I was supposed to go to Finders Keepers today with two colleagues. We got our hands on a stack of cash, took one look at the huge amount of people waiting in line out front, and decided it wasn't for us. Shopping is meant to be fun, and this just looked so stressful. So we decided to go to Elmegade and have a nice little shopping spree. I'm glad we did, because not only did we have a great time, we also got some beautiful shopping done. First stop was Fünf where I got the pretty light pink shirt in the picture below. The mint green top is from Mondo Kaos – I've had an eye on this one for months now!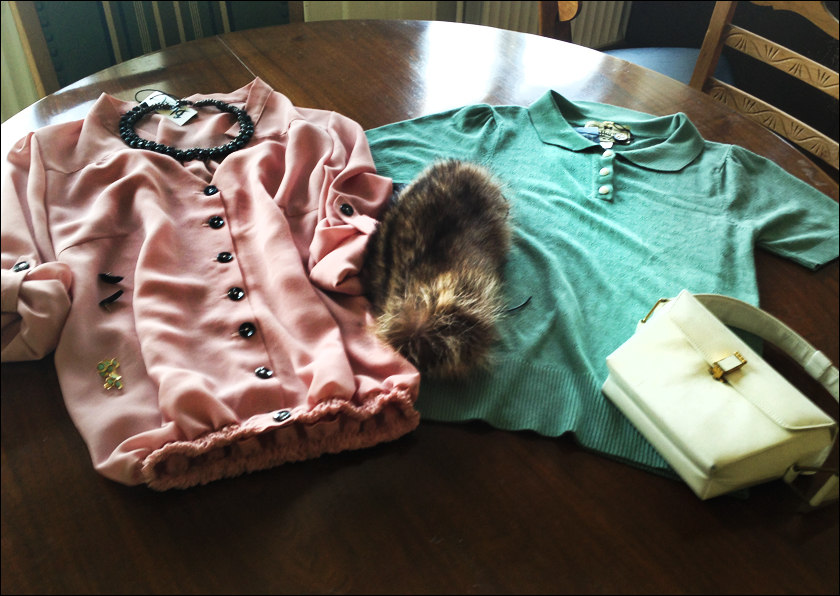 I love the details in this top – so pretty.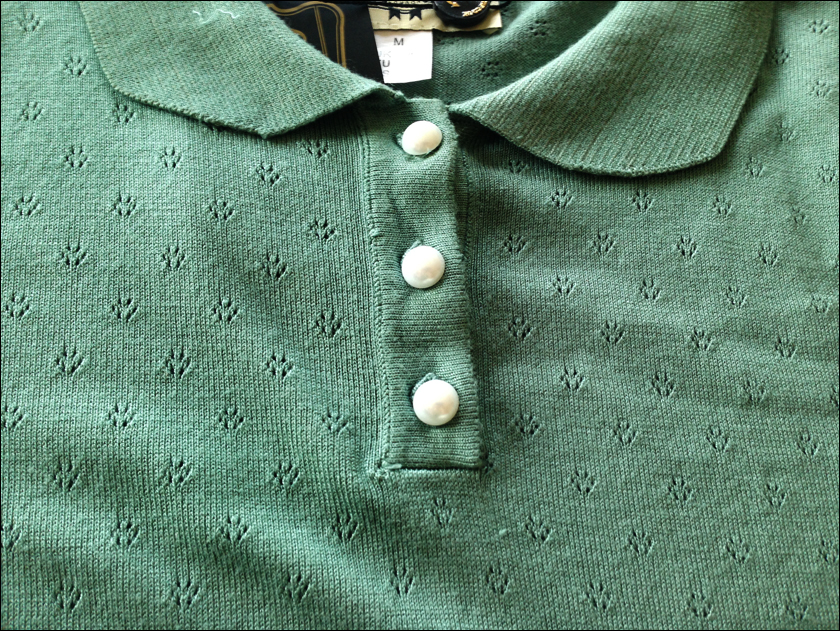 We also stopped by one of my favorite shops in Elmegade, Baan Suan, where they have the most amazing jewelry. I don't think I've ever entered this shop without buying something, and today was no exception. I've been looking for a blackish necklace for a while, and this one seemed perfect.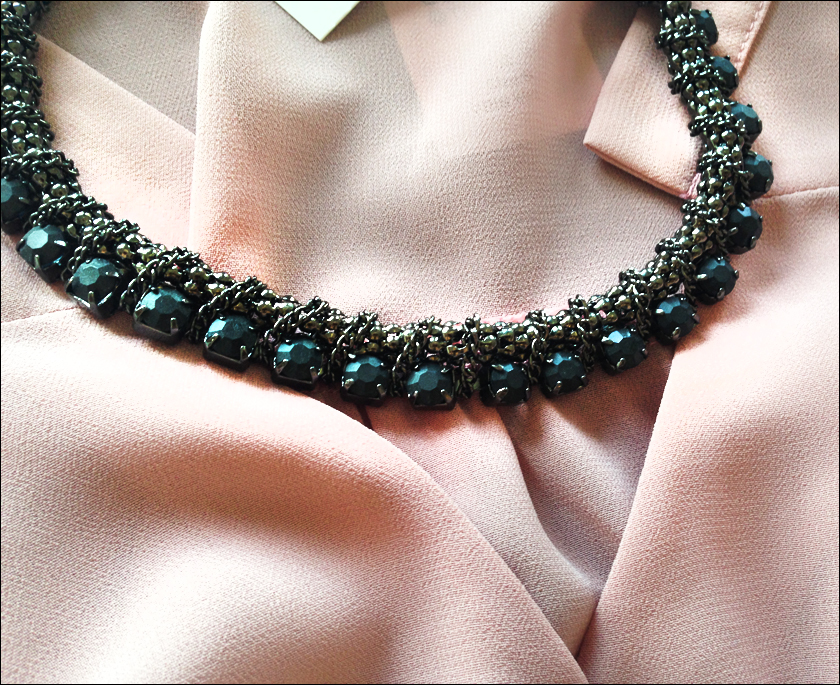 The earrings in the picture below begged to be mine. Also from Baan Suan.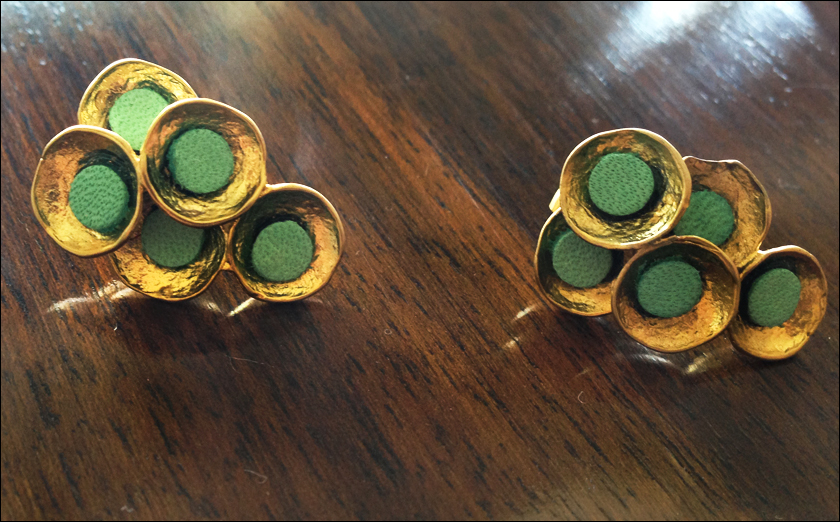 We went crazy in the super funky second hand shop Twenty – I'm getting more and more excited about this shop! I got this cool white vintage hand bag – perfect for the 50s party in Vega. And a fur collar, which I'm thinking about using with an indoor outfit when it gets cold.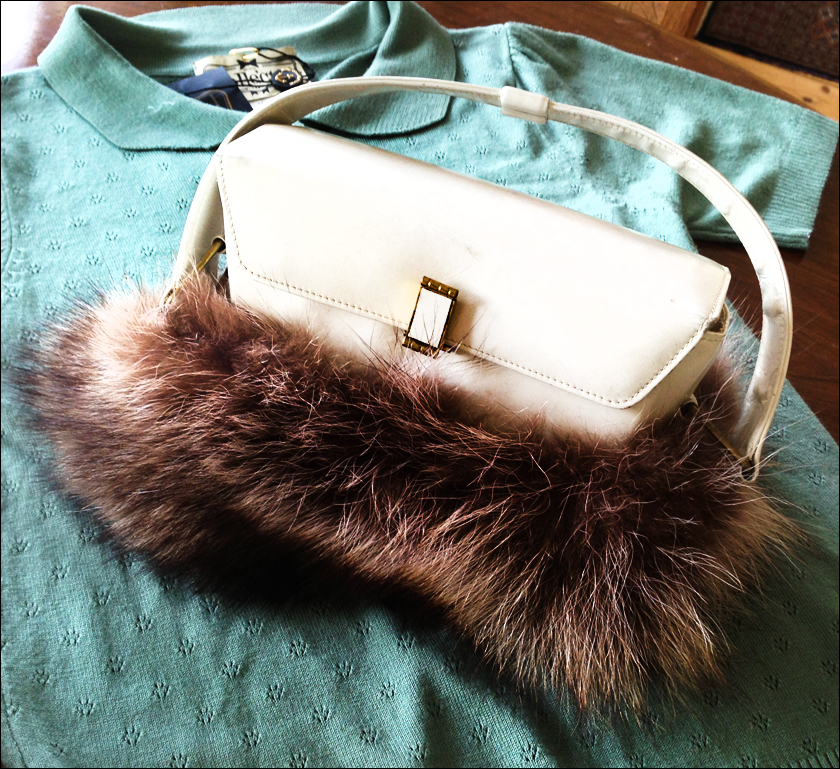 Wilcox approved of my shopping – although the fur disturbed him a bit.