Is it bad to say that I'm a bit relieved that summer is over? It's been great with sunny warm days, but summer will never be my favorite season. I much prefer spring and autumn, it's funnier to dress up when it's not extremely hot (or cold for that matter). I've only done one outfit post this summer and I miss it. Hopefully this Autumn will have some lovely sunny weekends perfect for dressing up and going for walks – I already have a few ideas for more layered outfits, so maybe next weekend.
Anyway, here's what my feet have been up to this August: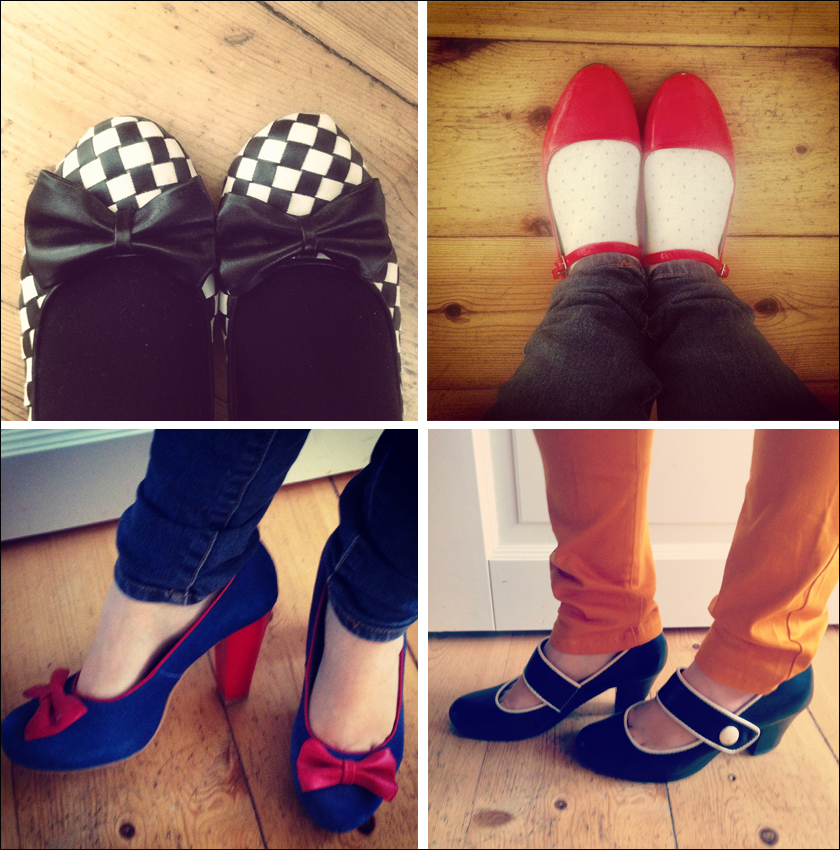 I've been knitting like a mad knitter while watching Netflix or listening to audio books – one of my favorite things to relax with. The yarn to the left is for a poncho/sweater I finished yesterday, which I think will be perfect for the chilly Autumn days (it's also one of my ideas for an outfit post). The pastels to the right is for a project I started yesterday about two seconds after I finished the sweater. It's a bit of an ambitious project: a pillow case with a harlequin pattern. I'm not sure I'll be able to pull it off, but we'll see.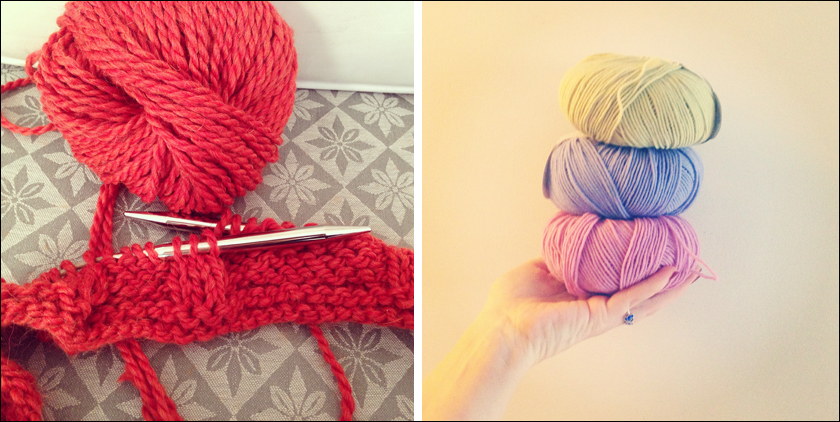 Where July was a bit of a slow month in regards to both reading (I was stuck with The Goldfinch) and blogging (I just wasn't in the mood), August had me spitting out book reviews like never before, and I've had some lovely reading moments: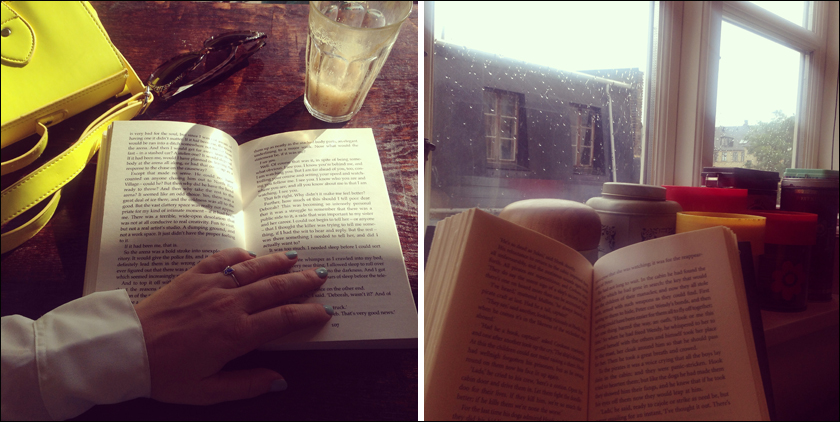 I've been wining and dining like a princess: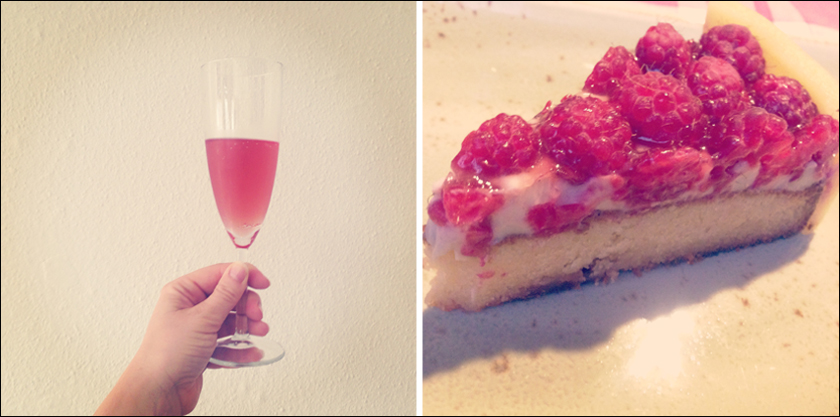 Nokia and Wilcox says hi, they'll be back in September with more cuteness: