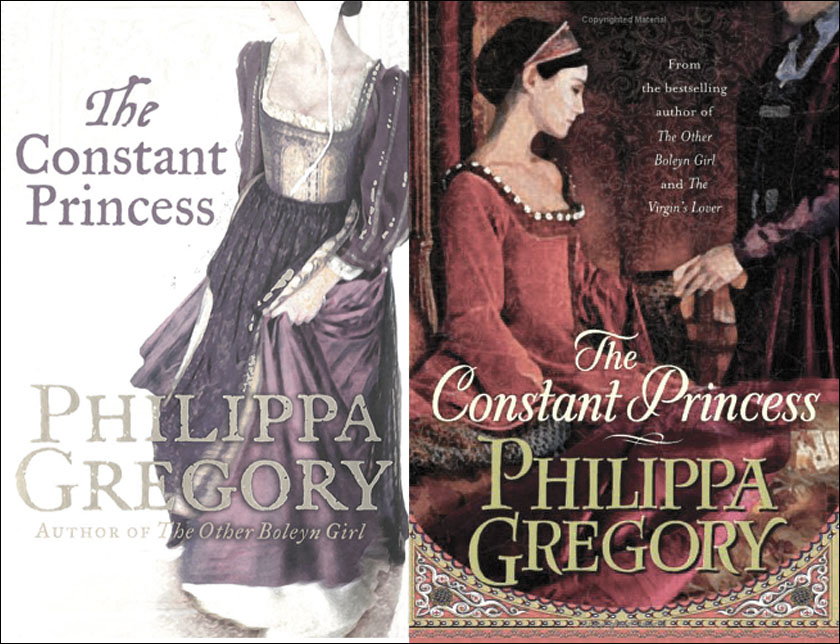 Title: The Constant Princess
Author: Philippa Gregory
First Published: 2005
My Rating: 3 of 5 stars (average rating on Goodreads: 3:82)
My knowledge of the Tudor court is limited – I've watched The Tudors on Netflix but that's about it. Naturally, I was thrilled to hear the story from Katherine's point of view, but was disappointed in many ways.
I know that Philippa Gregory interpreted the story as she pleased, but that didn't bother me – I was prepared for that. What bothered me was that the novel was so cheesy. In this version, Katherine and Prince Arthur love each other, and she swears on his deathbed that she will marry his brother. Katherine then went on and on about her duty to her dead beloved husband. It was sickly sweet. I didn't much care for Katherine. I found her pretentious and downright annoying.
My other complaint is that the novel was too short for this story. It was shallow and some parts were totally skipped. I was very disappointed that we did not learn more about Anne Boleyn – I would have loved to hear this part of the story from Katherine's point of view.
I'm looking forward to the next in the series, The Other Boleyn Girl, which got some nice reviews. But I think I'll stop there and skip the next 4 in the series – yes, it's OK for entertainment, but I want more than OK in my entertainment. And less trash.
The Constant Princess is historical fiction, so that's one more off my Genre Challenge for 2014.