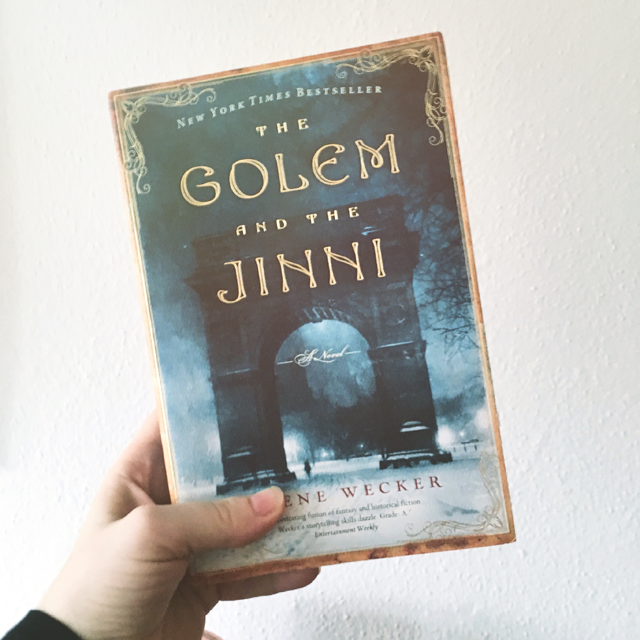 Title: The Golem and the Jinni
Author: Helene Wecker
First Published: 2013
My Rating: 5 of 5 stars (average rating on Goodreads: 4:08)
I would recommend this book to: Anyone who wants an unusual and creative fantasy novel with great characters.
The Beginning: The Golem's life began in the hold of a steamship.
A Golem – a woman made of clay who can feel people's desires – and a Jinni just out of the bottle are left to fend for themselves in New York, 1899. A strange and fascinating setting for an incredible novel! I absolutely adored this strange and beautiful tale. I loved the characters whose likes I've never encountered before.
All of us are lonely at some point or another, no matter how any people surround us. And then, we meet someone who seems to understand. She smiles, and for a moment the loneliness disappears.
The Jinni's artistic creativity and thirst for freedom was fascinating reading, and I relished the Golem's dilemmas concerning her ability to read people's desires and find a way to function in the world. She wanted nothing more than to belong somewhere and to someone, to know her place and how to please others. He, the Jinni, wants freedom above all. From this strange mismatch forms a beautiful friendship. I highly recommend this novel!
A man might desire something for a moment, while a larger part of him rejects it. You'll need to learn to judge people by their actions, not their thoughts.