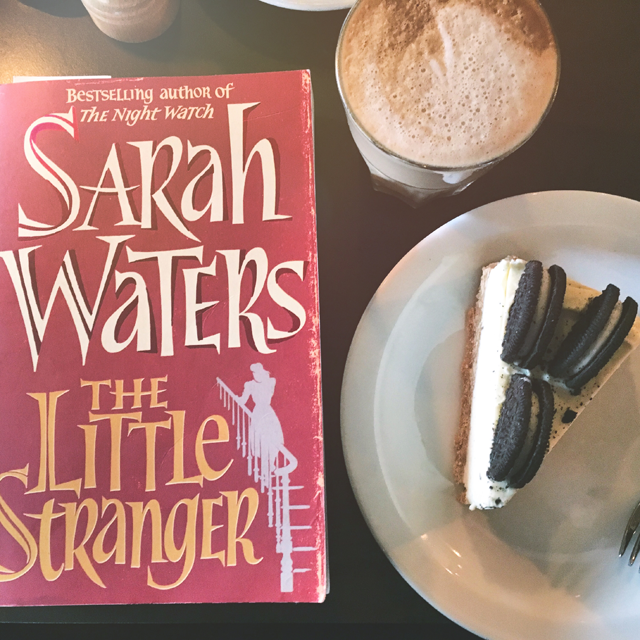 Title: The Little Stranger
Author: Sarah Waters
First Published: 2009
My Rating: 4 of 5 stars (average rating on Goodreads: 3.49)
The Beginning: I first saw Hundreds Hall when I was ten years old.
Dr. Faraday befriends the family at Hundreds Hall, a once great estate that is now falling apart. The family consists of the mother, who is trying to hold on to the old values, the son who is both physically and mentally damaged by war, the eternal spinster daughter, a dog and a few servants. Strange things happen in the house: sudden fires, inexplicable marks on the walls … Is the house haunted or are the residents going mad? Or is it something completely different?
It was as if the house were developing scars on its own, in response to his unhappiness and frustration – or to Caroline's, or her mother's – perhaps, to the griefs and disappointments of the whole family.
The story is told from Dr. Faraday's point of view, and he is one of the most unreliable narrators I've come across in a long time. From the very beginning he's obsessed with the house and its residents. His strange obsession makes you wonder if he's in fact the accidental villain of the story? He was, to me, a very unlikable and completely clueless character. He's one of those characters you wish to slap hard across the face. But that doesn't make the novel any less enjoyable.
This is one of those books that are meant to be read and discussed with others. It left me with so many unanswered questions and weird clues that I was dying to talk about it with someone else after turning the last page. And its one of those novels that stay with you for a long time.