I don't want to stay in the bad place, where no one believes in silver linings or love or happy endings.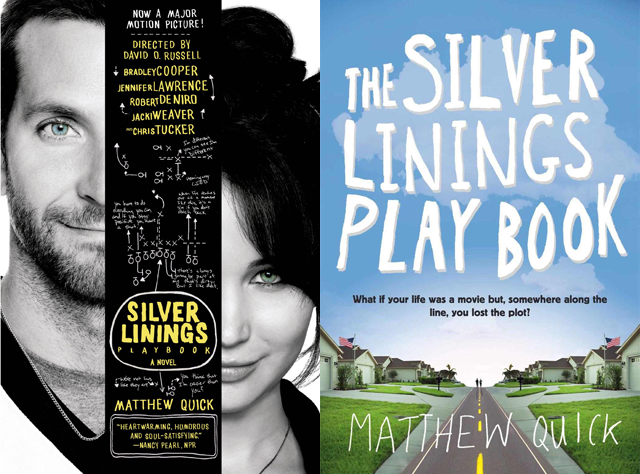 Title: The Silver Linings Playbook
Author: Matthew Quick
First Published: 2008
My Rating: 4 of 5 stars (average rating on Goodreads: 4.02)
I would recommend this book to: Anyone looking for a fun and touching read.
The Silver Linings Playbook was an adorable and enjoyable surprise. Pat Peoples has just been let out of a mental institution and has one goal in life: to get back together with his wife Nikki. The only problem is that he's got a restraining order. And he doesn't remember why. All he knows is that he has to change in order to get her back. So he moves back in with his parents, reads all the books she loves, gets in shape, sees a therapist, and is totally oblivious to being a basket case. And then he meets a woman who is just as fucked up as he is.
Pat has absolutely no grasp of reality. But he's got faith. Faith that there's a silver lining, that if he works hard enough, he'll get his happy ending. He's charmingly naïve and utterly insane. Mix in some medication and a jazz phobia and you have a delicious cocktail of a book to be devoured sip by sip.
I've heard the novel described as one of those books that people who don't usually read will also enjoy. I believe that's true. The novel is entertaining, amusing and touching without being too light or clichéd. It's the perfect easy read for a rainy day with no silver linings in sight. I listened to the audio narrated by Ray Porter, who did an excellent job. He read with emotion without overdoing it. And he has a nice, pleasant voice – you can listen to a sample here.