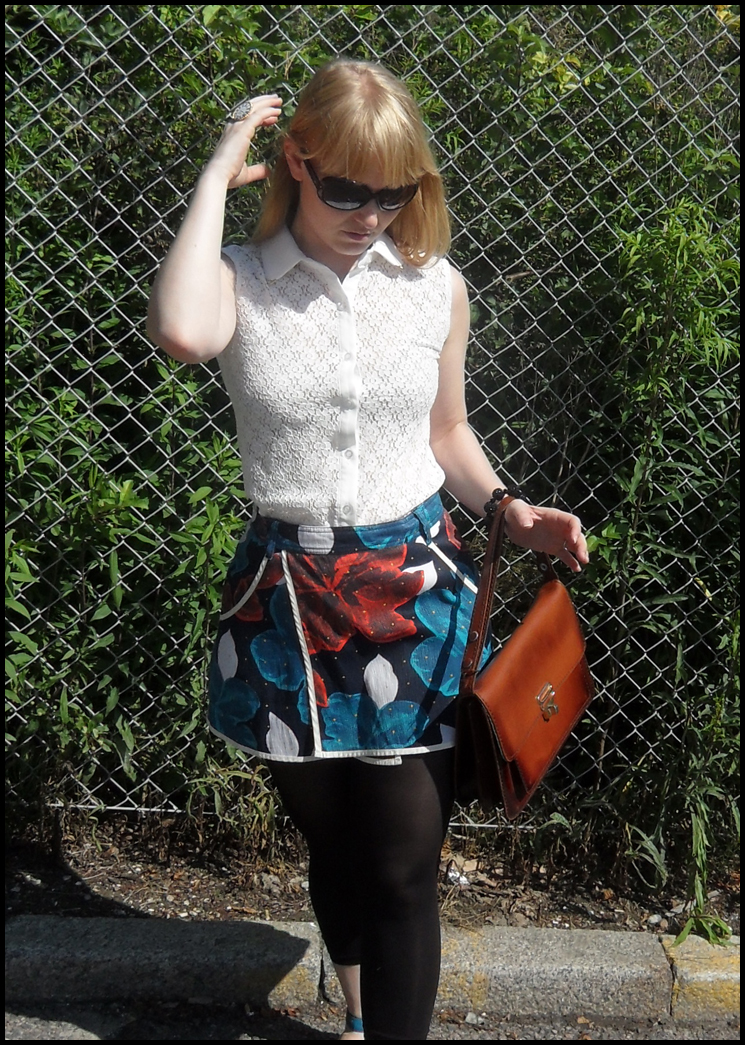 Fantastisk at have fået fornyet garderoben i Tokyo!
Toppen fandt jeg i en lille butik, Girly Rose, i Harajuku. Butikken sælger meget feminint tøj med blonder og små detaljer. Jeg faldt for denne vintage top med de fine detaljer og har her sat den sammen med min second-hand Diesel nederdel fra Shinjuku. Jeg elsker at mikse det feminine med et mere rå.
It was fantastic to renew my wardrobe in Tokyo!
I found the top in this little shop, Girly Rose, in Harajuku. It has some very feminine pieces with laces and little details. I fell for this vintage top with the fine details and has here put it together with my second-hand Diesel skirt from Shinjuku. I love to mix the feminine with a more raw look.