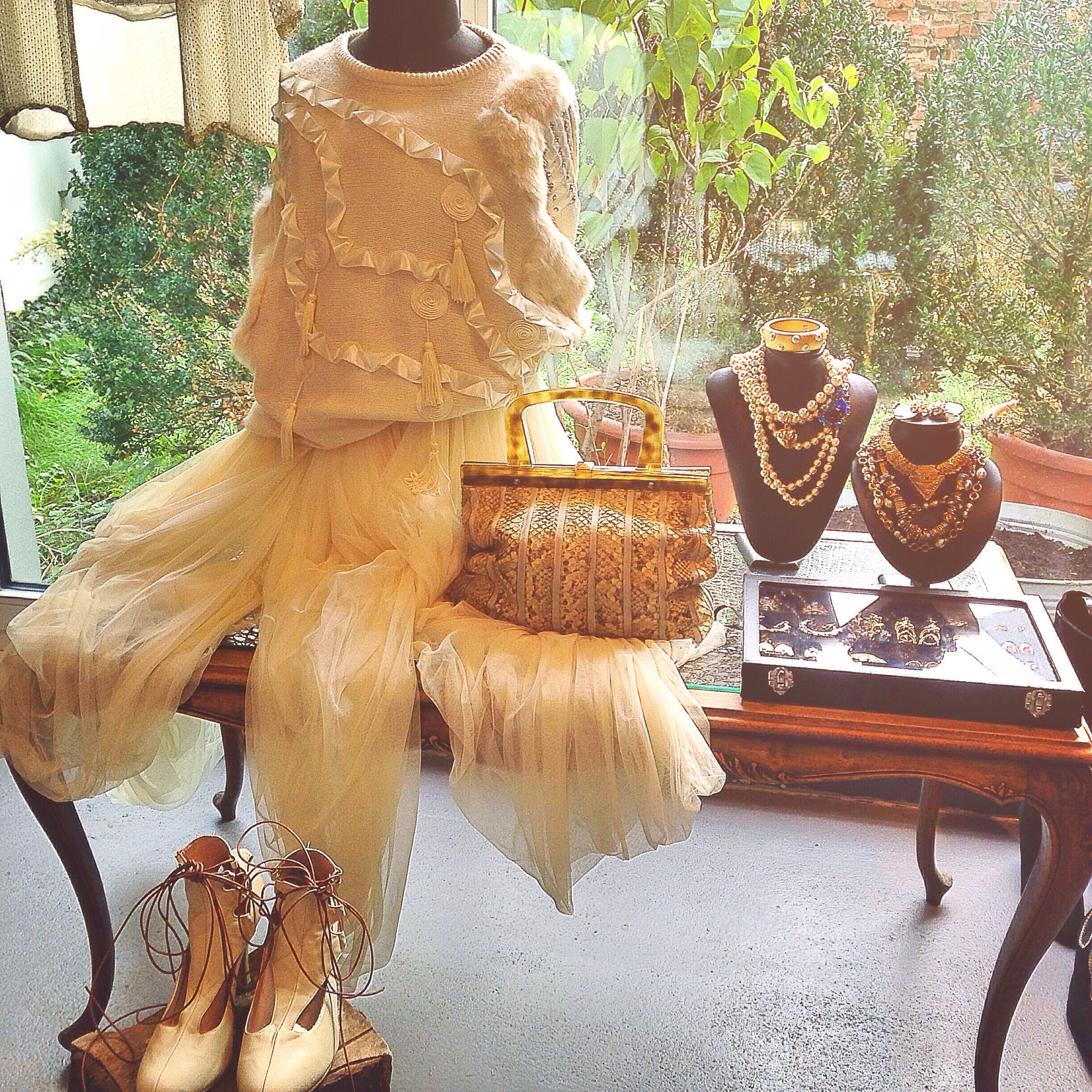 Came home late last night from a super cool and long needed trip to Berlin with Mr. Boyfriend. We had such a great time thrifting, reading and eating. Over the years, we've gotten better and better at traveling together. It's amazing to think back to our first holiday together 7 years ago (which was actually also a trip to Berlin!) and compare it to now. Not that we had a bad time, it's just so much better now! I make sure to check out the neighborhoods and vintage shops beforehand. We usually start the day by searching for one of the vintage shops on my list. It happens quite often that the shop is closed or isn't anything for us, but that doesn't really matter. The thing is that the streets with vintage shops are almost always really great streets with cozy cafés and restaurants. After thrifting and walking around various neighborhoods, we usually find a nice café with comfy chairs to read, drink coffee and eat cake – that way, we've relaxed before going out for dinner and cocktails at night.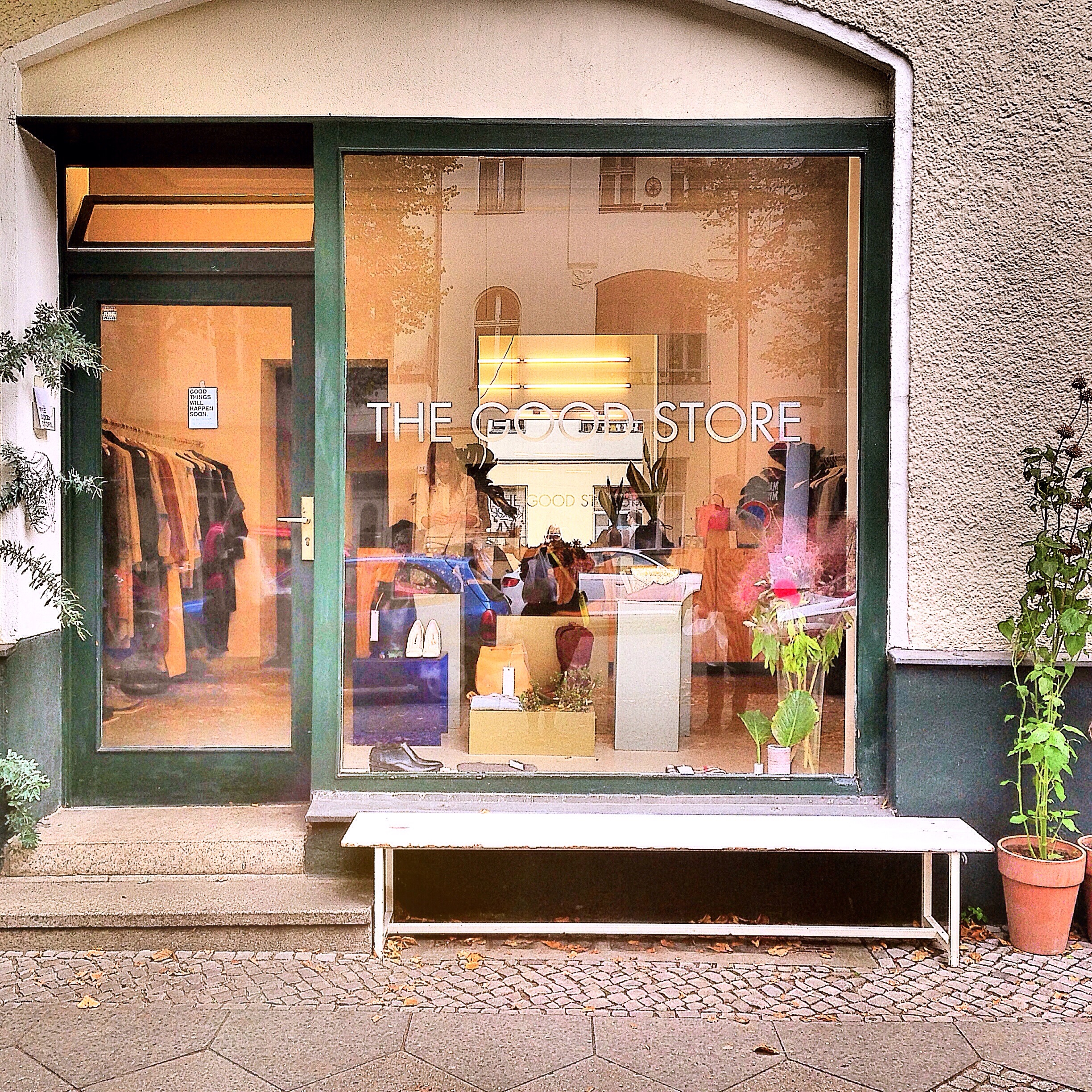 One of the first shops we visited was The Good Store, a second hand store with newer items. I purchased the red Samsø Samsø boots in the pic below. The vanity case is from a flea market – I'm becoming more and more obsessed with vanity cases!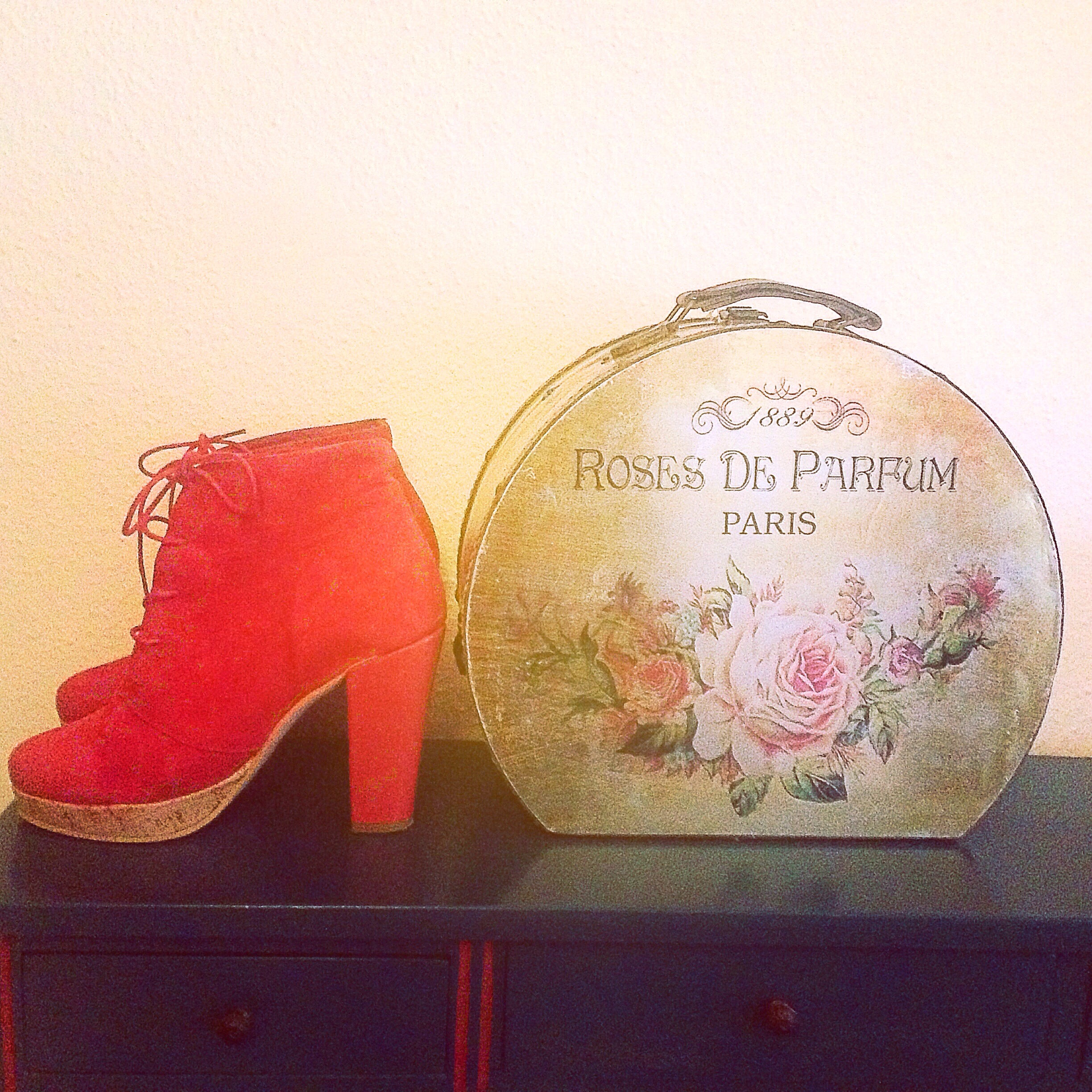 I also found the Autumn coat in the pic below – and Mr. Boyfriend bought a very nice Hugo Boss jacket.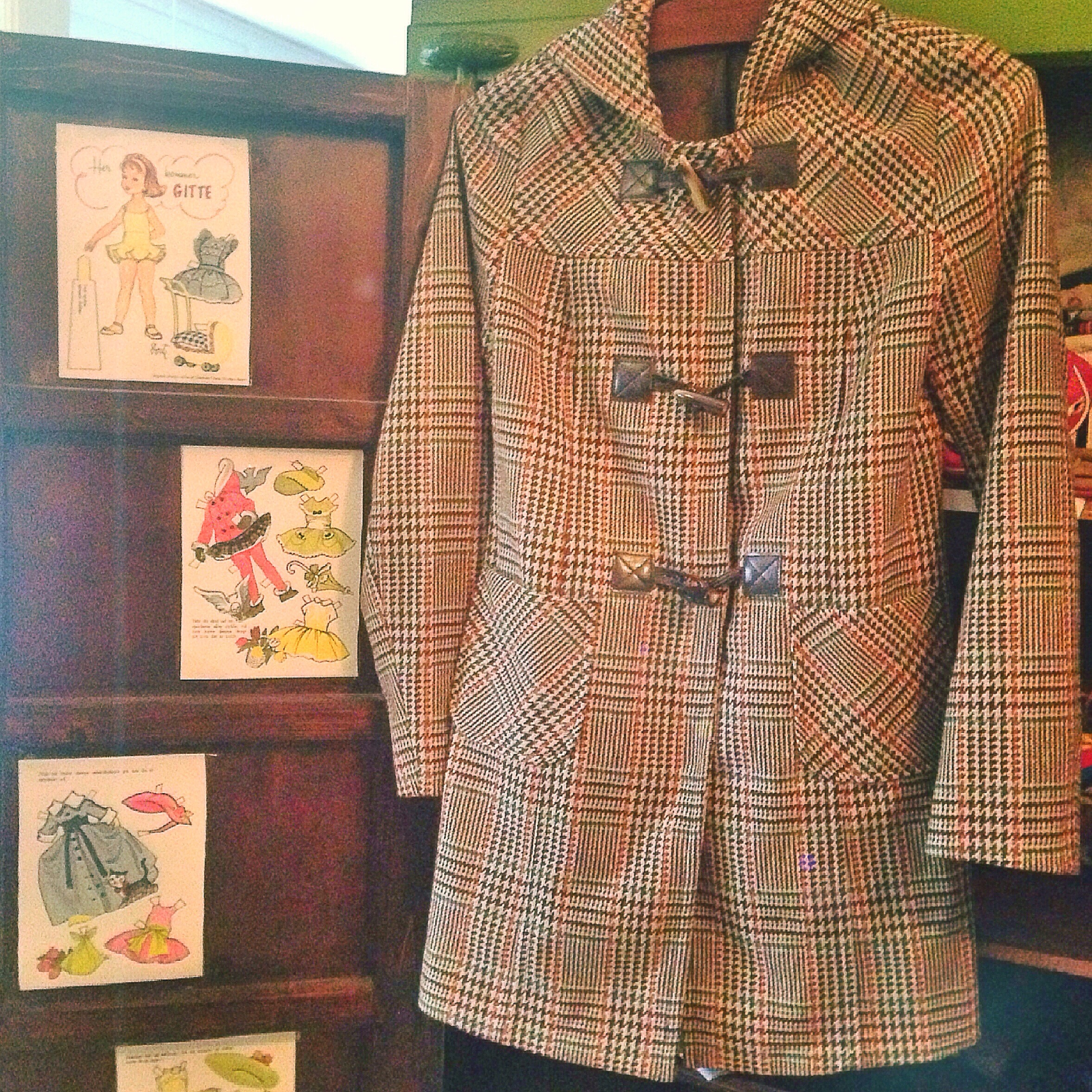 A truly great vintage shop was Sing Blackbird, where you can find older items things than in The Good Store.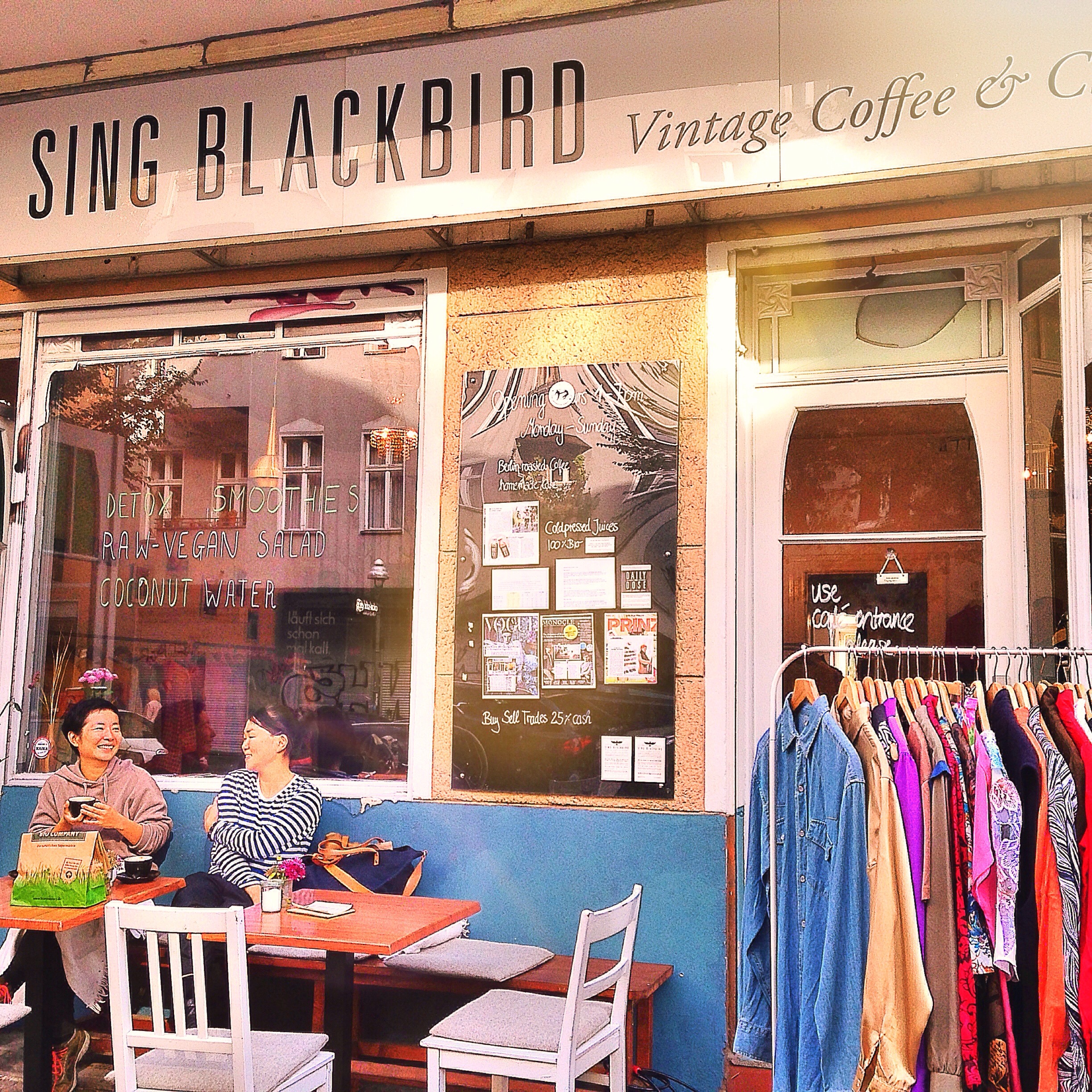 My heart nearly dropped when I saw the shoes in the pic below – I've been looking for a pair like these for a long time. I've seen them in some shops in Copenhagen but the size has never been right. This time I was lucky! I also couldn't resist the white skirt – perhaps it'll go well with the shoes for an outfit post one day.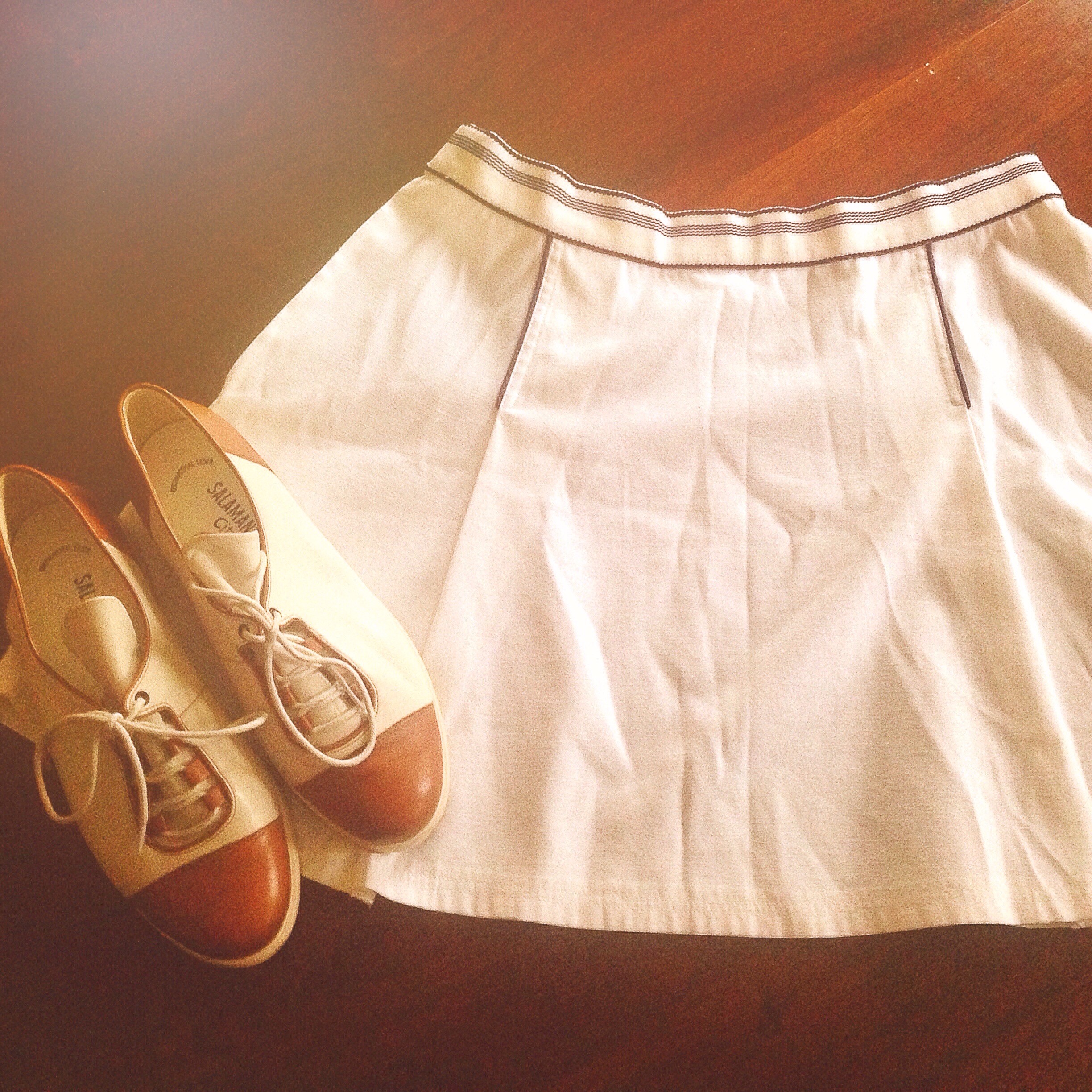 The weather was wonderful that day – a perfect sunny autumn day, and I grabbed the opportunity to shoot some outfit pics.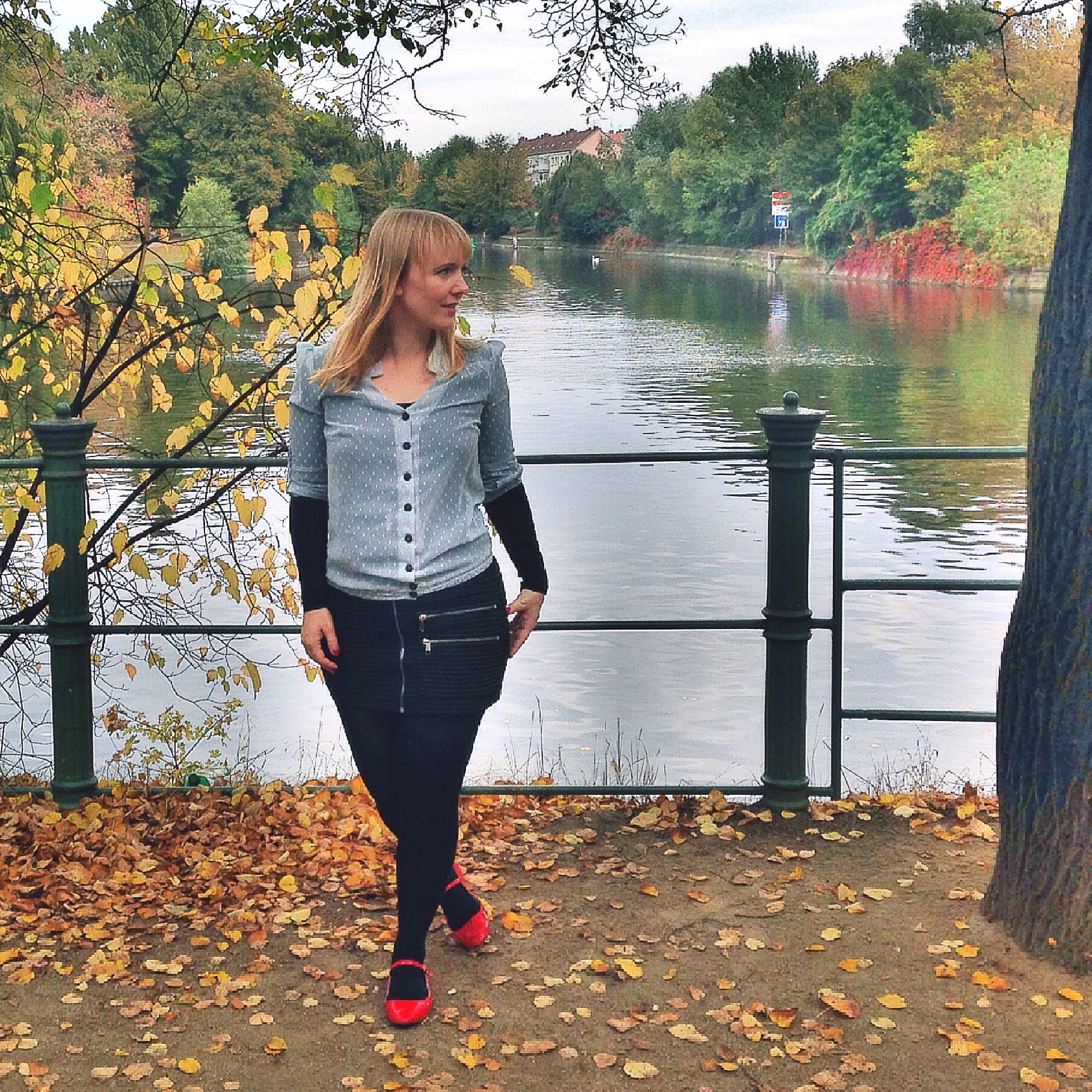 Shirt: Tolsing
Skirt: Monki
Shoes: Office (purchased in London last spring)