All sinners would be miserable in heaven.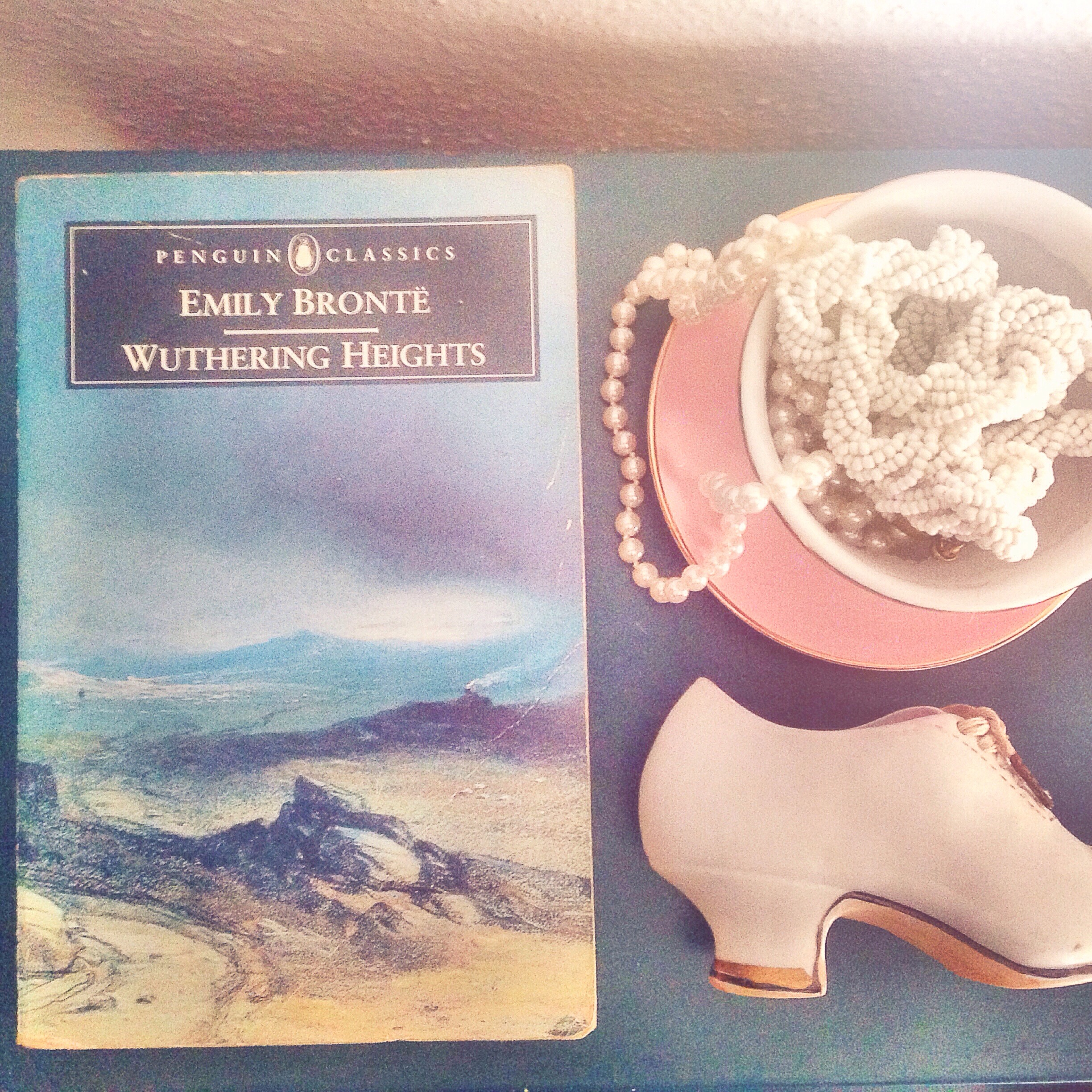 Title: Wuthering Heights
Author: Emily Brontë
First Published: 1847
My Rating: 2 of 5 stars (average rating on Goodreads: 3.79)
I would recommend this book to: The reader who enjoys his/her classics with a dash of melodrama.
The Beginning: 1801 – I have just returned from a visit to my landlord – the solitary neighbour that I shall be troubled with.
I was forced to read this for my English literature class back in 2002. I remember detesting it. I found it gloomy, melancholic and utterly boring. It took me forever to finish it as my mind kept wandering whenever I opened it. Some chapters were read without truly understanding what had actually happened.
More than ten years have passed and several other Brontë novels devoured and adored, and I decided I'd matured enough to give this a second chance, only this time I would kick back and try the audio book. I found it had somewhat improved. I particularly enjoyed the parts where we follow the upbringing of Catherine and Heathcliff. I felt this should have been a much more dominant part as it's so vital to the rest of the story. And much more interesting than the rest of the story.
He's more myself than I am. Whatever our souls are made of, his and mine are the same.
But still, I think I got it right the first time around: this story just isn't for me. It's freakin boring! The characters are greedy, vindictive and downright stupid. It's 13 hours/300 pages of people making bad decisions and punishing each other for the past. What a waste of life and love! I guess my instincts were spot on the first time around, and I'm going to stick with my 2-star rating.
Catherine Earnshaw, may you not rest as long as I am living. You said I killed you–haunt me then. The murdered do haunt their murderers. I believe–I know that ghosts have wandered the earth. Be with me always–take any form–drive me mad. Only do not leave me in this abyss, where I cannot find you! Oh, God! It is unutterable! I cannot live without my life! I cannot live without my soul!
So many have read and loved Wuthering Height, but what about you, have you read this one? What do you think of it?