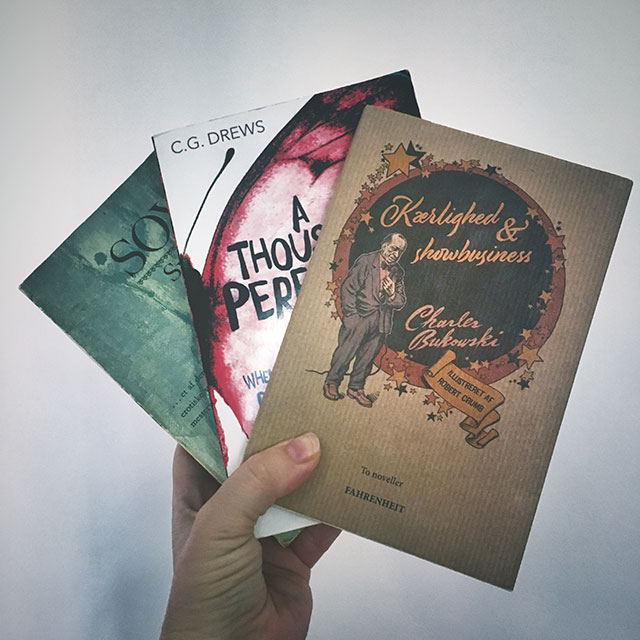 Sytten af Soya
Klassisk ungdomsroman om seksualitet, personlig udvikling og skam.
Ak! i de år hvor mine følelser var stærkere end både før og siden, havde jeg sværere ved at udtrykke dem end både før og siden.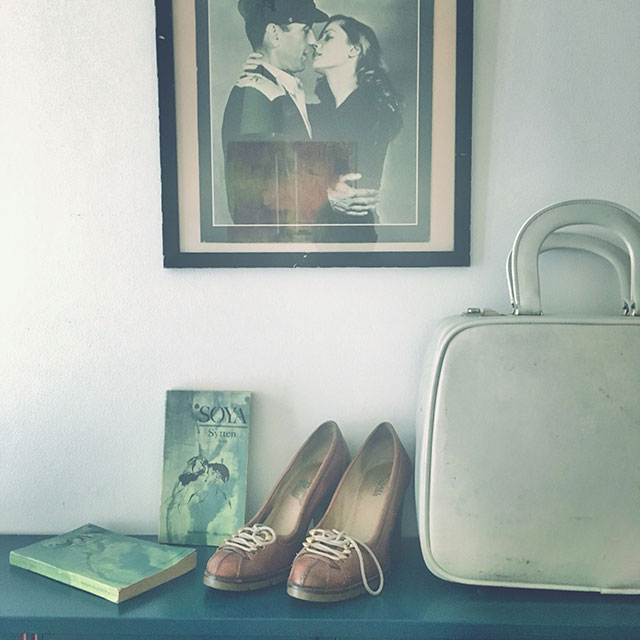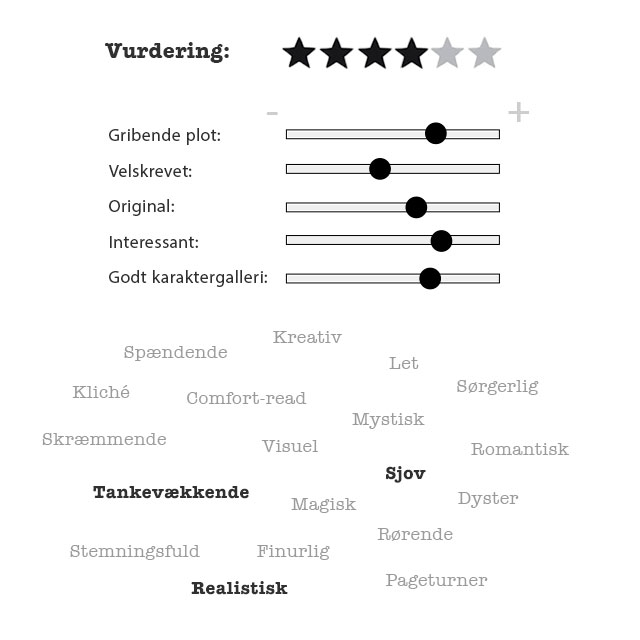 Plot: En ung mand, der skammer sig over sin seksualitet, tager på sommerferie på landet, hvor han gennemgår en stor udvikling.
Det kunne jeg lide: 'Sytten' er hudløst ærlig og det elskede jeg den for. Den rammer plet i mange af de følelser teenagere gennemgår og det var fornøjeligt at følge vores hovedpersons udvikling fra en mere voksen og reflekterende vinkel (romanen er fortalt som et tilbageblik).
Det var jeg knap så vild med: Selvom jeg elskede at følge hovedpersonens udvikling, var han på mange måder en frygtelig person som jeg ikke brød mig om at læse om. Han er selvoptaget, usympatisk og til tider decideret dum. Jeg væmmedes ved hans kvindesyn og hans måde at behandle sine omgivelser på. Sproget generede mig også lidt. Det var skrevet meget i talesprog med accent, hvilket gjorde, at jeg snublede over nogle af sætningerne.
---
A Thousand Perfect Notes af C.G. Drews
Smuk, humoristisk og rørende ungdomsroman om lidenskab og vold.
If people cut him open, they'd never accuse him of being empty. He's not a shell of a pianist – he's a composer. Cut his chest and see his heart beat with a song all his own. Oh look, the world would say, this boy is hiding a universe of wonder in him after all.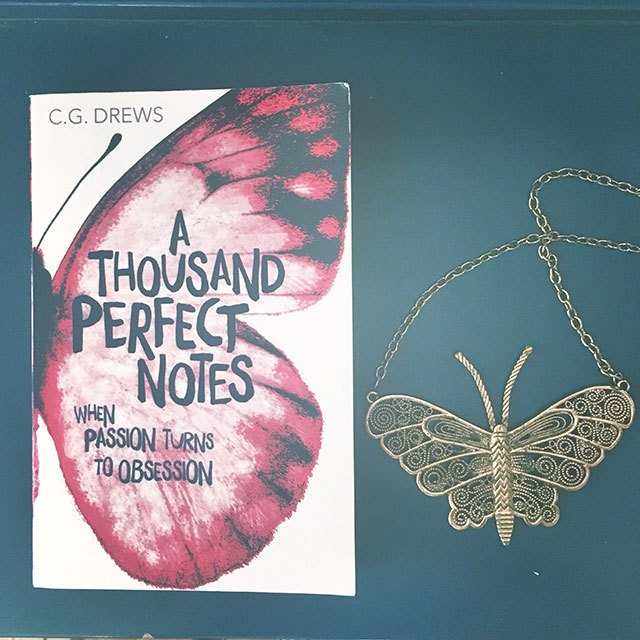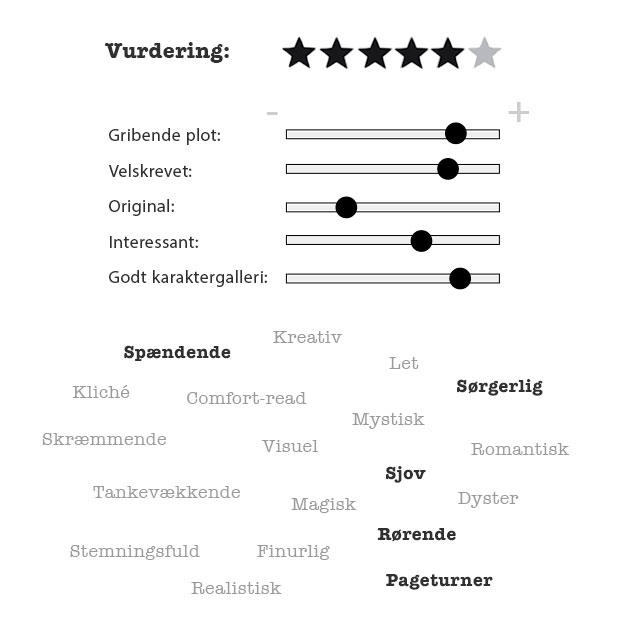 Plot: Beck er ikke som andre 15-årige drenge. I stedet for at spille fodbold og hænge ud med sine venner, tvinges han til at øve ved sit piano. Han øver sig til hans fingre bløder. Og hvis han ikke er dygtig nok, er det ikke grænser for moderens hævn over Beck og hans søster. Så en dag møder Beck pigen August.
Det kunne jeg lide: Jeg var fuldstændigt opslugt af denne skønne fortælling. Den gav et godt indblik i, hvordan det er at vokse op i et hjem med fysiske og verbale overgreb. Jeg var vild med bogens stemning og univers – det var en af de der bøger, hvor jeg bare ønskede at forsvinde mellem siderne og blive sammen med karaktererne for evigt. Sproget var smukt og knivskarpt – jeg elskede dialogerne og hovedpersonens tanker. Jeg grinede flere steder. Og græd til sidst. I fuld offentlighed. Totalt ydmygende.
Det var jeg knap så vild med: Jeg er knap så vild med, at der ikke kommer en 2'er – jeg vil have mere Beck! Og dog er bogen perfekt som den er … Den er så perfekt, at den gav mig boglige tømmermænd.
---
Kærlighed & Showbusiness af Charles Bukowski
To humoristiske og knivskarpe noveller med fede illustrationer – anmeldereksemplar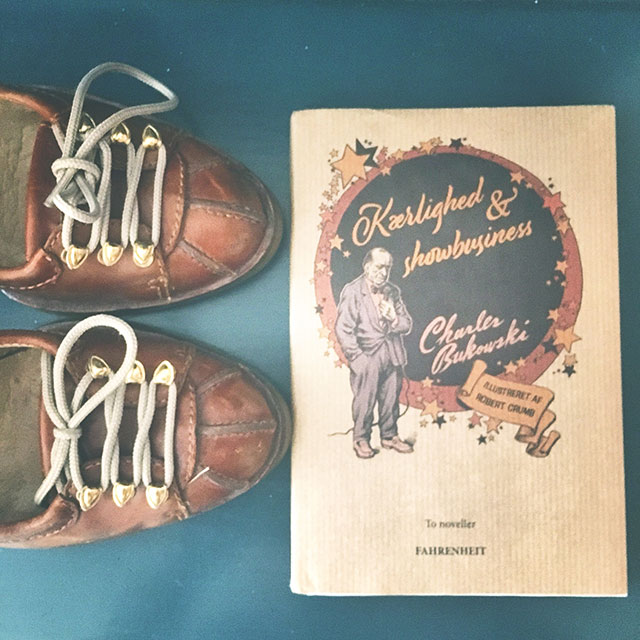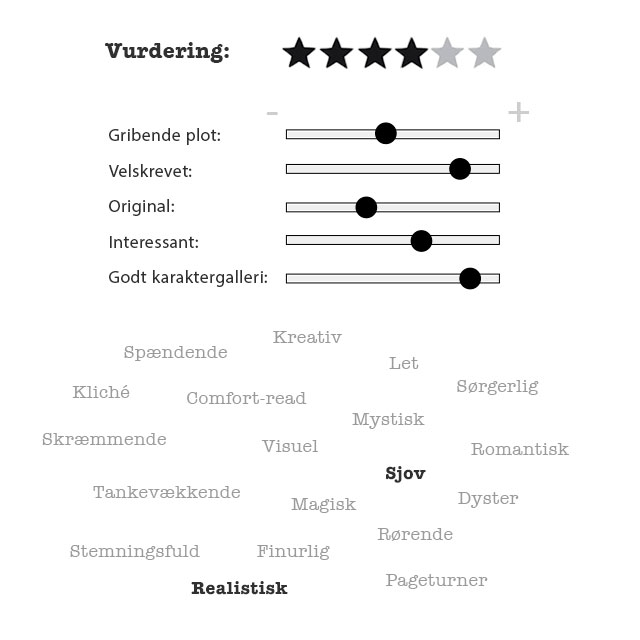 Plot: 2 ultra korte noveller illustreret af Robert Crumb. Den ene om en flyvsk mand, der besøger sin kone på den lukkede. Den anden om en afdanket komiker.
Det kunne jeg lide: Begge noveller var underholdende og humoristiske med knivskarpt sprog. Og jeg var vild med Robert Crumbs illustrationer, der understregede de groteske og humoristiske situationer.
Det var jeg knap så vild med: Der var kun to historier! Jeg hungrede efter mere, da jeg havde vendt den sidste side.