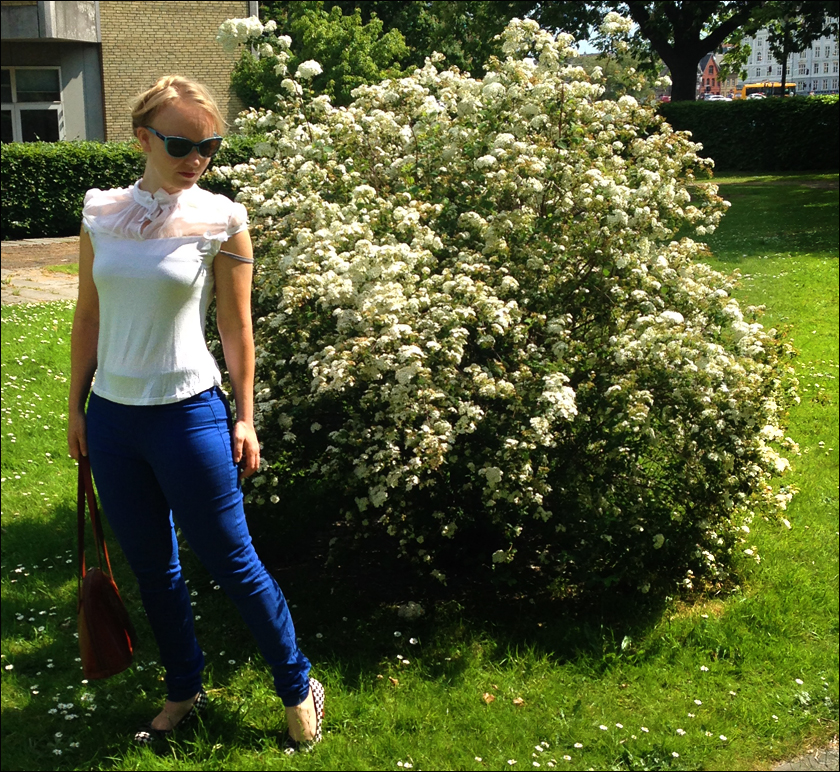 Aloha! Are you enjoying the beautiful summer weather as much as I am? I feel like I've been given a jab of energy lately with this lovely weather we're having. Today, after our breakfast, Mr. Boyfriend and I went out to vote before taking a walk in our hood. I felt like wearing something a bit 50s pin-up inspired – but still casual enough for a lazy Sunday with coffee and books. Here's what I came up with:

Top: Mondo Kaos
Leggings: Pieces
Bag: Marbles Vintage in Amsterdam
Shoes: Lola Ramona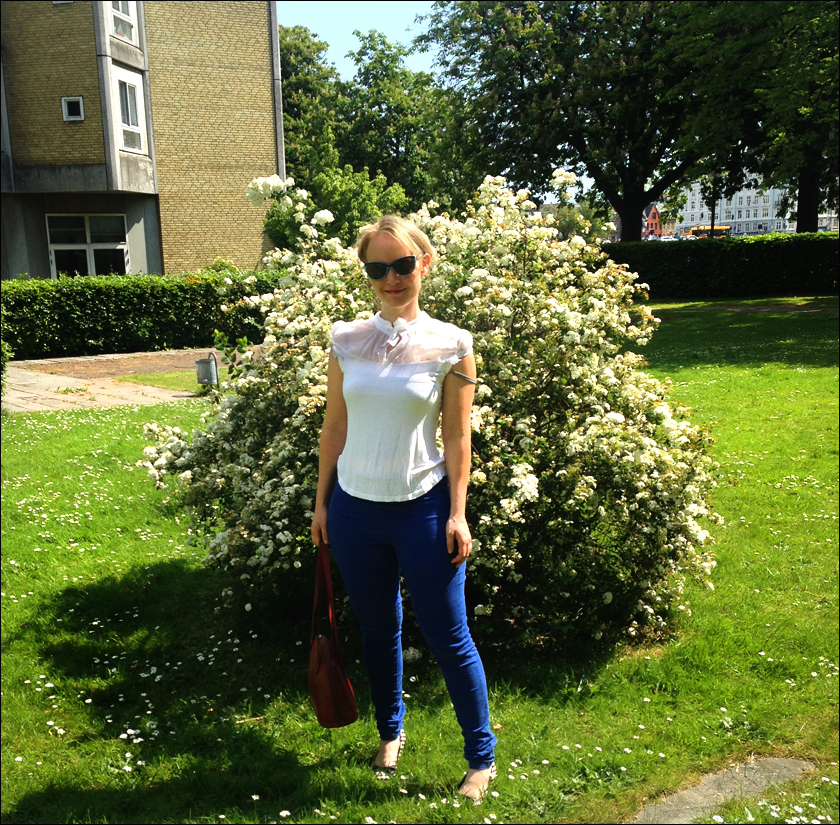 Later we went to a café for some coffee and reading. I'm currently reading Kokoro – a beautiful Japanese novel. It's funny what makes you instinctively fall for a book. Yesterday, I started Michel Houellebecq's action-packed Platform and found it so pretentious and boring that I had to put it away – it's now on my list of shame (aka abandoned books). In Kokoro nothing much happens, but I'm hooked! Goes to show how important good writing is.
Anyway, here's a closer look at the details from my 50s inspired summer outfit: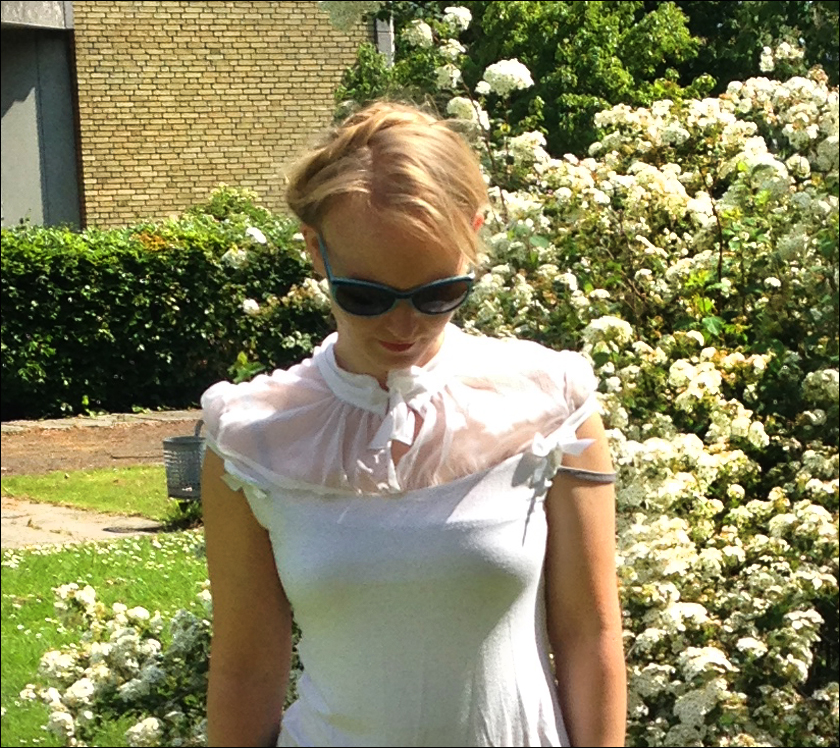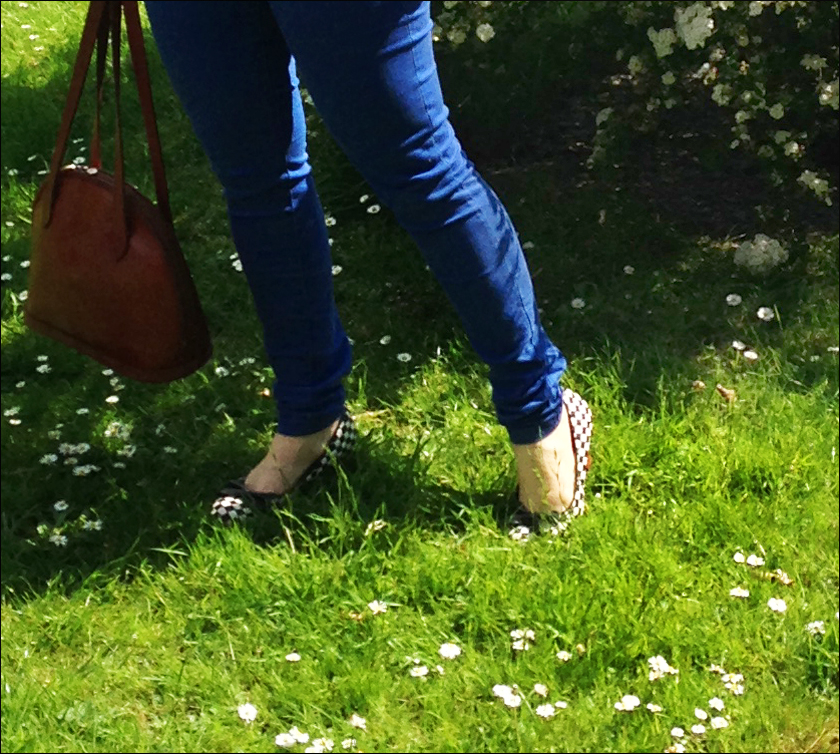 Can't get enough of that 50s-feeling? Here's my 50s inspired playlist, American Diner: