Haarlemmerdijk is a very nice street in Amsterdam, where I found this great store called Marbles Vintage, where I found the three beautiful treasures below – all second hand, of course.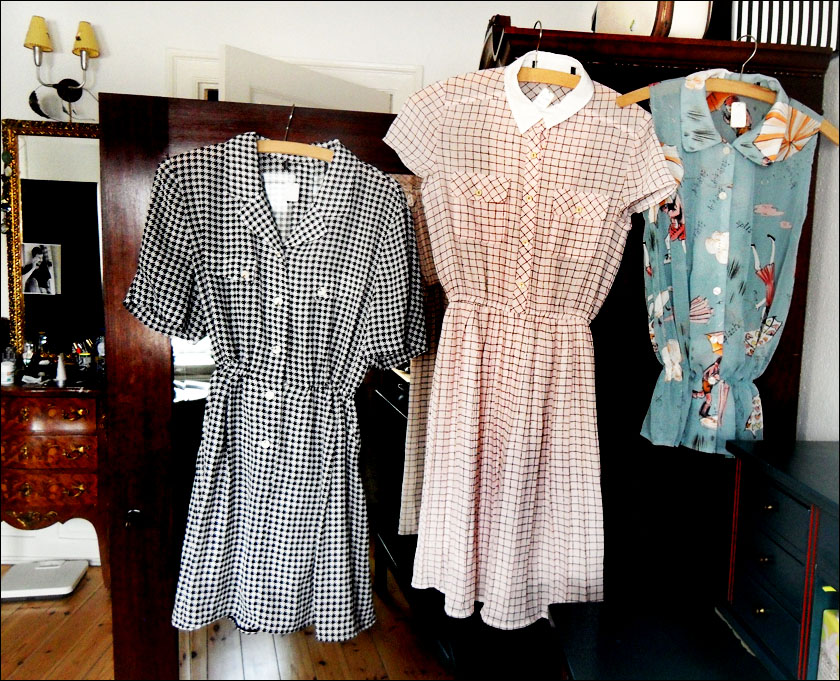 I also found this great second hand bag, which I've been using every day since I got home, and a collar-necklace: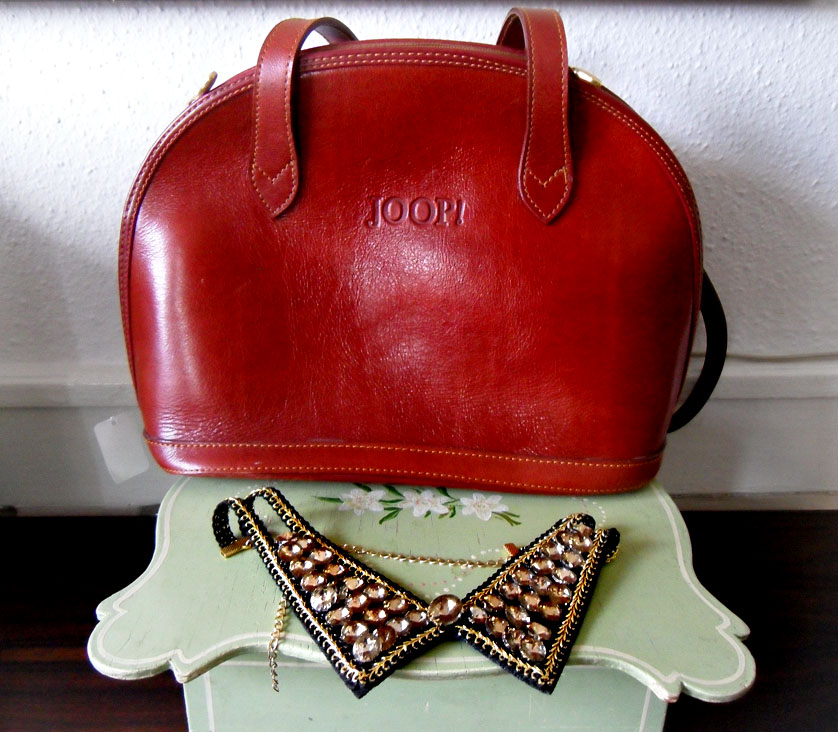 A thing I loved about this shop was the fitting room: The writing on the mirror made my day! I love details like that in shops. And they played 80s Prince songs on the stereo. So perfect! I had quite a party trying on clothes.