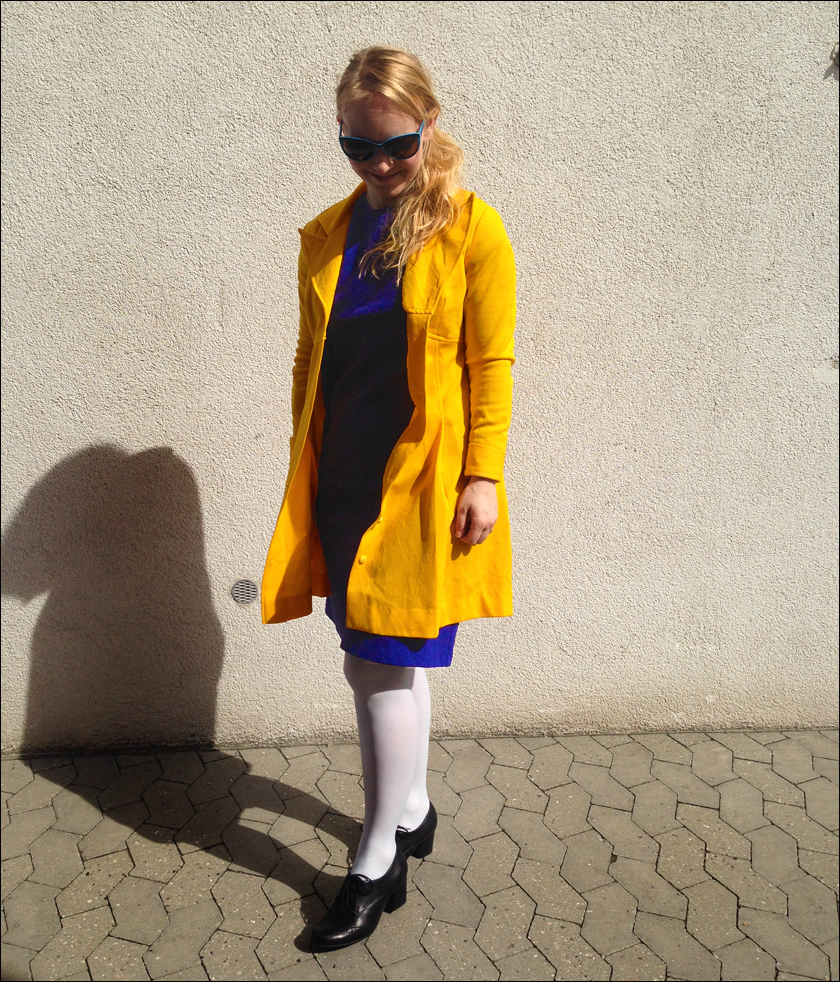 Putting an outfit together after a major shopping spree can be difficult. How to choose from all the new treasures? Yesterday I wanted an outfit that was 100 % from my shopping trip to London last week. I decided on a bright yellow vintage coat from Beyond Retro, a blue 60s dress & 60s shades from Paper Dress Vintage and Dune brogues from Top Shop. I adore wearing these bright colors, but I must admit I sometimes feel a bit too self-conscious once I walk outside.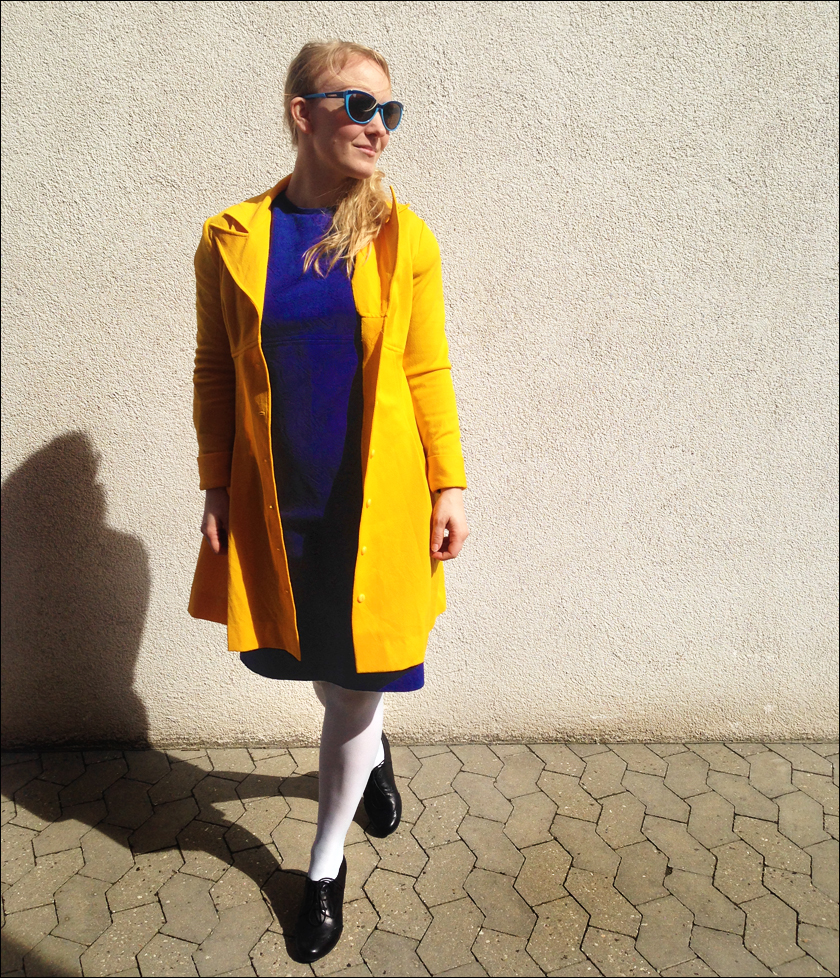 The details – these brogues have quickly become my favorite everyday shoes: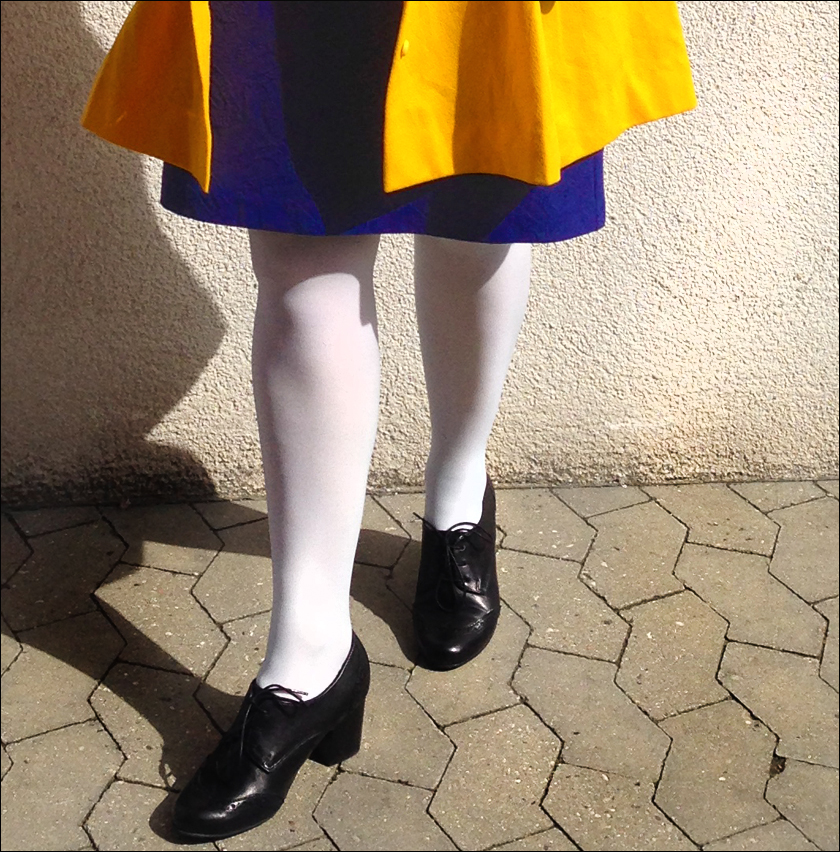 What about you, how do you feel about wearing bright colors?