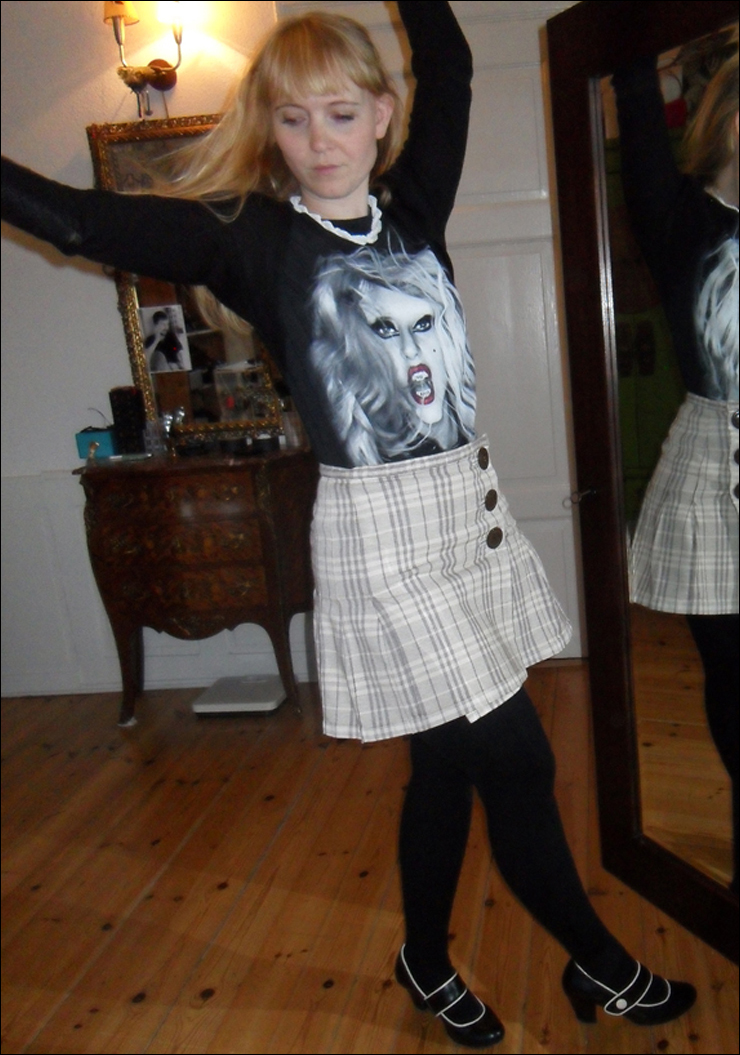 Så fik jeg endelig et outfit ud af min Lady Gaga T-shirt. Var lidt skuffet over designet – havde troet, at en stilbevidst kvinde som Gaga – eller hendes crew – ville gøre lidt ekstra ud af det – med halsudskæringen, ærmerne, ryggen eller bare et eller andet. I stedet er det bare en hel alm. T-shirt med print. Havde egentlig tænkt mig selv at gøre noget ud af den, men er sgu ikke så god til at sy og indså, at der kunne gå år før der skete noget. Godt med lidt selverkendelse. Så besluttede mig for at style den med en kort halskæde og stoppe den ned i en nederdel i stedet. Er faktisk ret glad for resultatet og kombinationen af stilarter.
I finally got an outfit out of my Lady Gaga T-shirt. I was a bit disappointed by it – I would have thought that a style-conscious woman like Gaga – or her crew – would make an extra effort – with the neckline, the sleeves, the back or just something. Instead it's just a regular T-shirt with a print. I'd actually planned to do something about it myself, but I'm just no good a sewing and I acknowledged that it could take years for me to do something about it. It's nice with some self-awareness. So I decided to style it with a short necklace and a skirt. I actually really like the result and the combination of styles.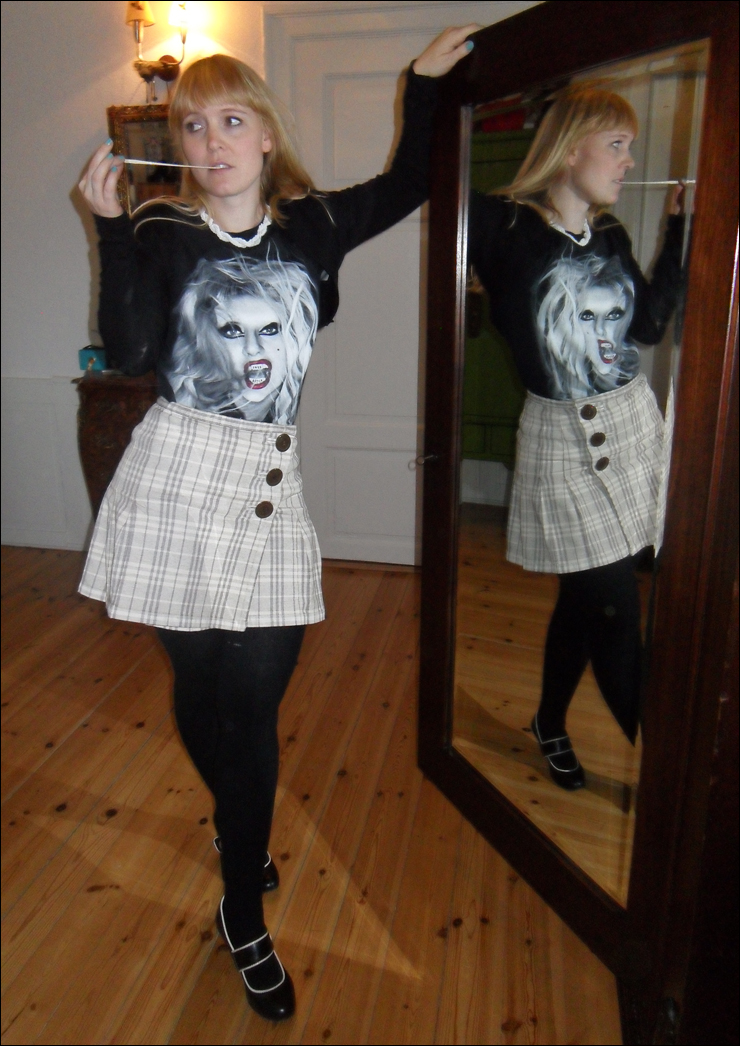 Har forresten samlet mine yndlings Gaga-sange i en playliste: Lady Gaga.
BTW, I've got a playlist with my favorite Gaga-songs: Lady Gaga.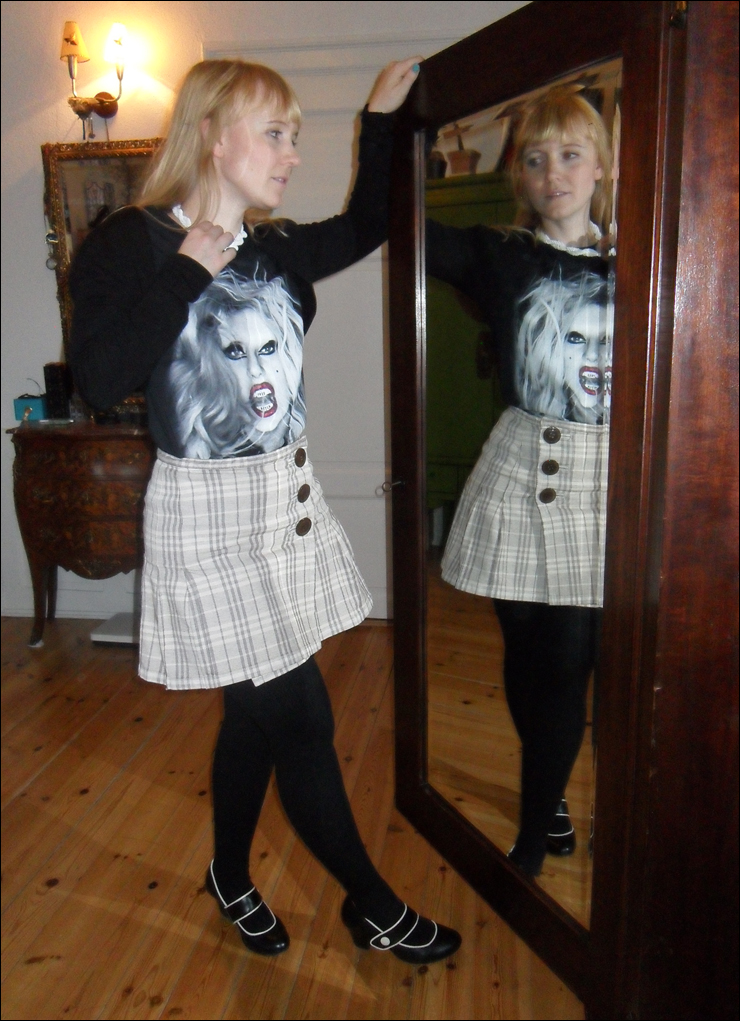 Cardigan: Mondo Kaos
Necklace: My Grandmother's
T-shirt: From Lady Gaga's Born This Way Ball-tour
Skirt: Burberry – Second-hand of course 😉
Shoes: Lola Ramona

Follow me: Bloglovin * Facebook * Pinterest * Lookbook * Goodreads