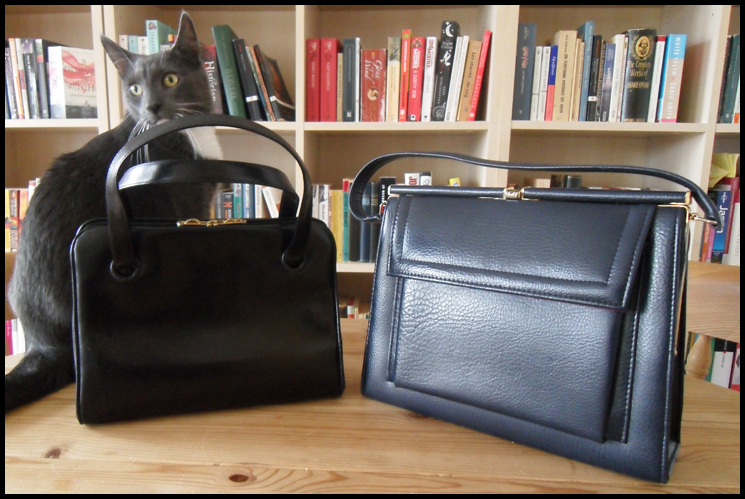 Var i Antik Pjot i Rødovre i går for at købe en "ny" kommode. Fik forhandlet disse to håndtasker og 10 bøjler med i købet – er løbet tør for bøjler efter ekstrem mængde af shopping i Tokyo og håndtasker kan man jo altid bruge. Jeg foretrækker ofte antikke håndtasker frem for nye. Synes der er noget charmerende og stilfuldt over dem.
Katten hedder Wilcox og skal vanen tro undersøge alt nyt i lejligheden.

I was in Antik Pjot yesterday to buy a "new" dresser. I negotiated these two handbags and 10 hangers in the bargain – I'm out of hangers after the extreme shopping I did in Tokyo and you can always use handbags. I often prefer antique handbags to new ones. I think there's something charming and stylish about them.
The cat is called Wilcox and is, true to form, investigating everything new in the apartment.