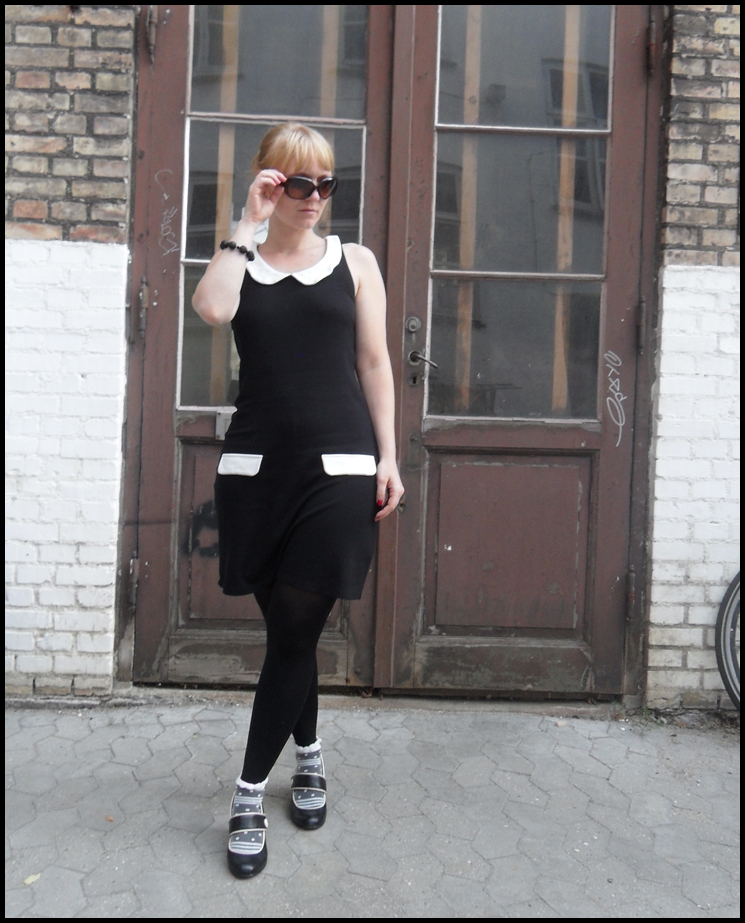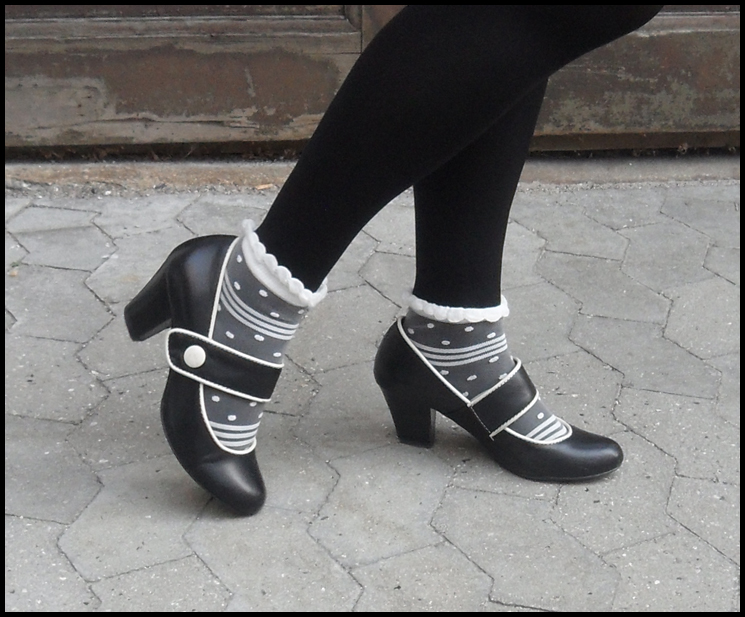 Var til min kærestes fætters fødselsdag i går. Konceptet bestod af kagebord, hjemmelavet limonade og Edith Piaf. I dagens anledning trak jeg i en 50'er-agtig kjole fra Next og Moly Holy sko fra Lola Ramona. Ankelsokkerne er købt i Tokyo (kan ikke huske mærket), hvor kvinder ofte render rundt i fine små ankelsokker som ekstra pynt til deres sko. Faldt lidt for looket og købte to par med hjem, men har ikke rigtig kunne finde ud af at bruge sokkerne før i går.
Har forresten en playliste, der passer perfekt til temaet. Den hedder Vintage og indeholder selvfølgelig Edith Piaf.
Went to my boyfriend's cousin's birthday yesterday. We had cake and home-made lemonade and listened to Edith Piaf. In honour of the event, I wore a 50'ish dress from Next and Moly Holy shoes from Lola Ramona. I bought the bobby socks in Tokyo (I don't remember the brand) where women often wore pretty socks as additional decoration for their shoes. I quite liked this look and bought two pairs, but haven't really been able to do the look until yesterday.
I've got this playlist that fits the theme perfectly. It's called Vintage and Edith Piaf is of course represented.