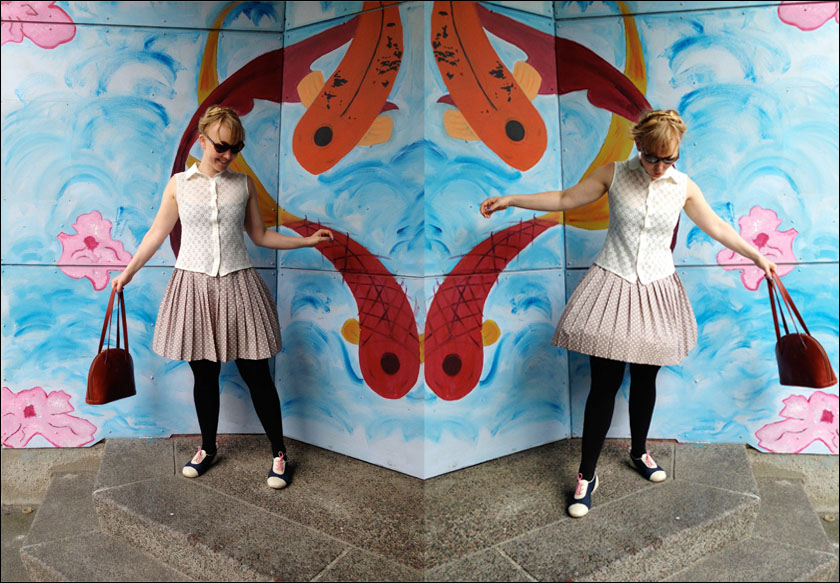 I met up with a good friend for brunch today, and decided to sport my new secondhand dotted skirt from Episode in Paris. I paired it with a top from Girly Rose in Tokyo, my Joop! bag from Marbles Vintage and Molly Holly (Lola Ramona) brogues, which seem to be stuck on my feet this summer! It was sunny but windy today and my skirt kept doing the Marilyn Monroe fly, which resulted in some very amusing photos!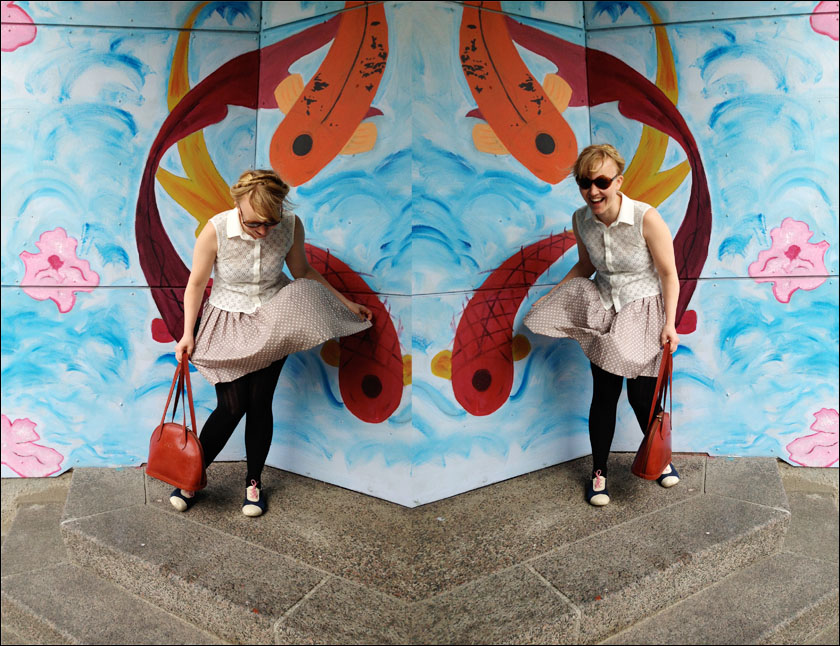 We had brunch at Kalaset where they have the most amazing pancakes! My friend had blueberry pancakes and I had pancakes with walnuts and rasberries – pure heaven!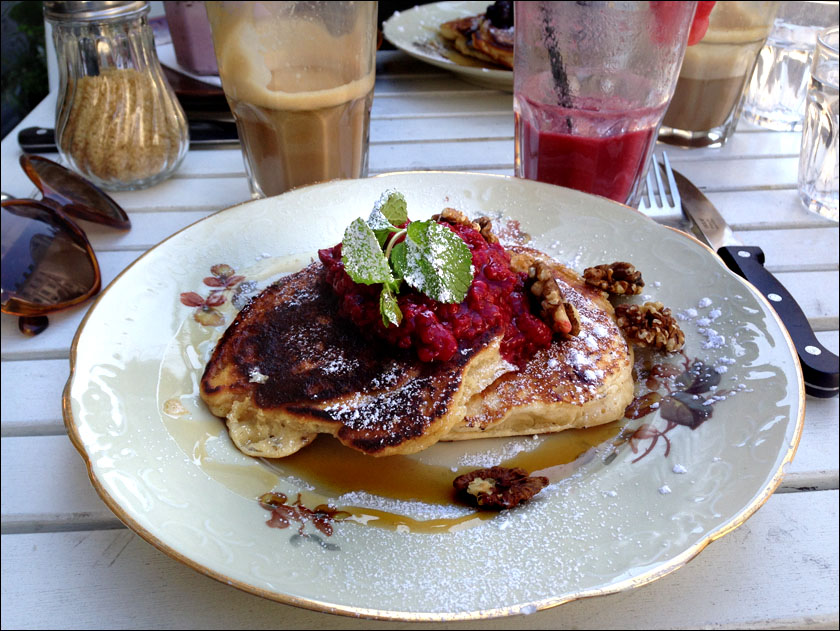 After pancakes and coffee, we went for a walk and saw this bachelorette party crew waiting for the bus, and they were all dressed in wedding gowns! How fun is that?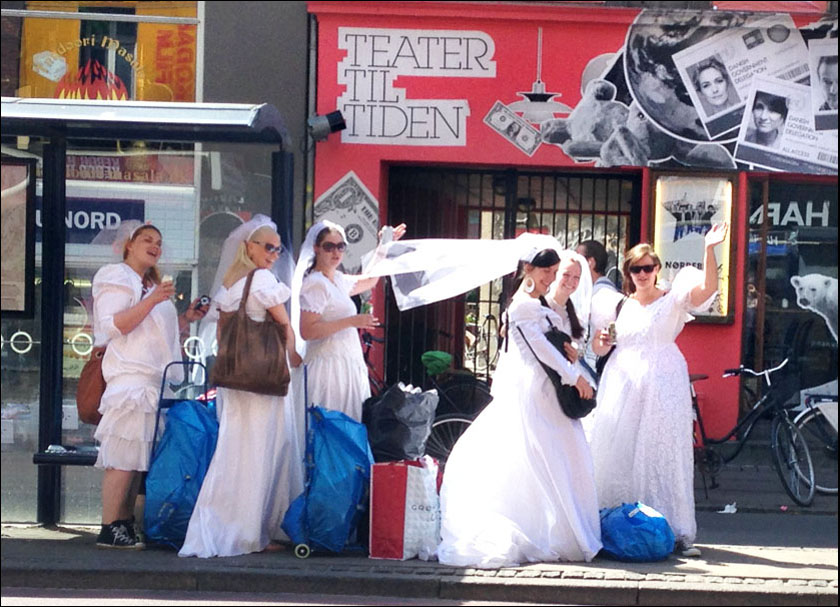 But of course I can't go for a walk without buying something! We came across a small flea market where I spottet this retro jewel box for next to nothing. I love flea markets! And yes, it's my dotted skirt you can see in the small mirror.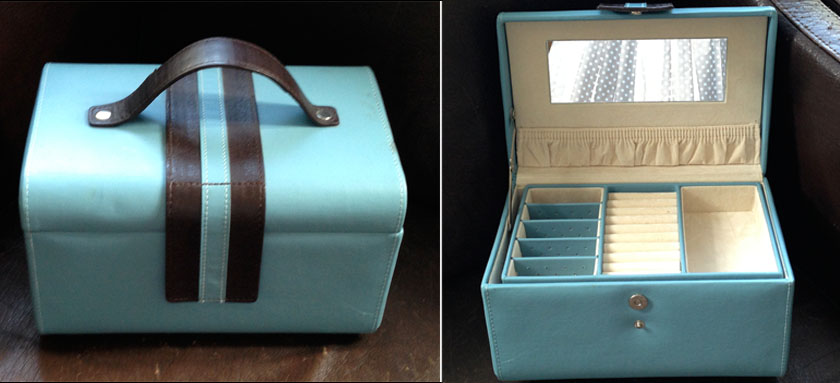 We also stopped by Twenty in Elmegade where I found two red goodies: a summer jacket and a Tommy Hilfiger top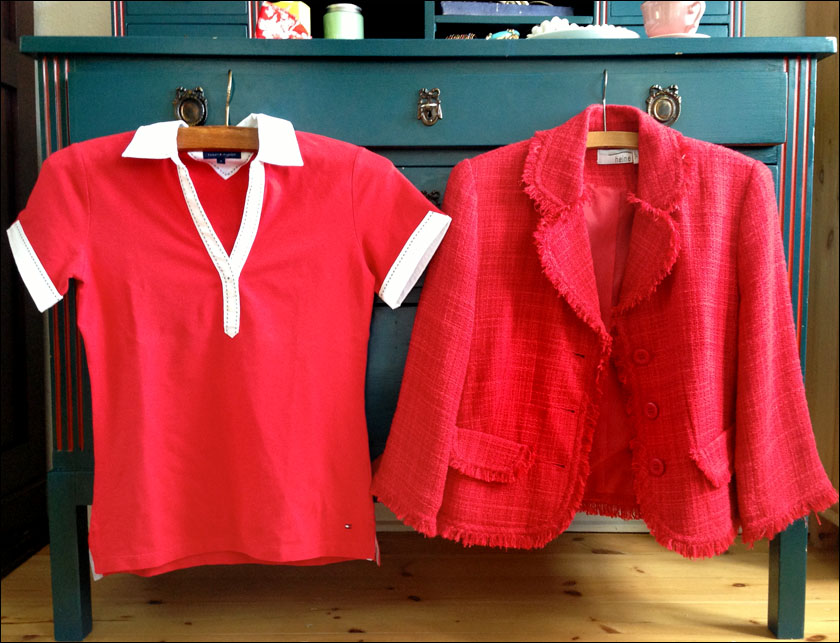 Now I'm drinking wine and eating snacks, waiting for dinner to be ready – I love weekends!