Episode has become one of my favorite vintage shops. They usually have a great selection of quality second hand clothes at very reasonable prizes. And Episode in Paris was one of my ultimate vintage shopping experiences. There was so much great stuff I was almost hyperventilating! Take a look at all the goodies I took home:
I just tried this dress on for fun, but once I put it on, it made sense! Sometimes love at second sight can be even stronger than love at first sight … bringing my collection to 51 dresses!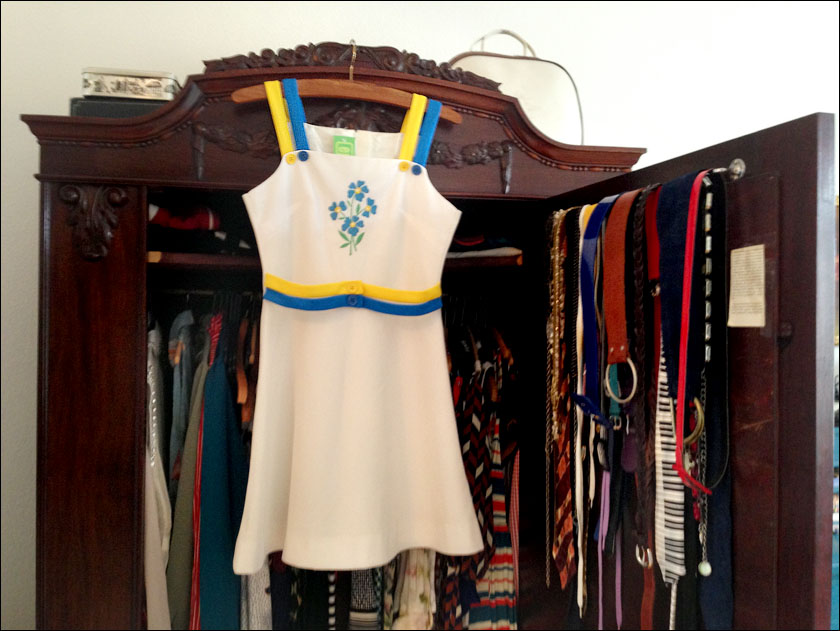 They had an amazing selection of shirts in great colors and with beautiful details … The one in the middle with stripes reminds me of staff uniforms in old fashioned ice cream parlours or candy shops.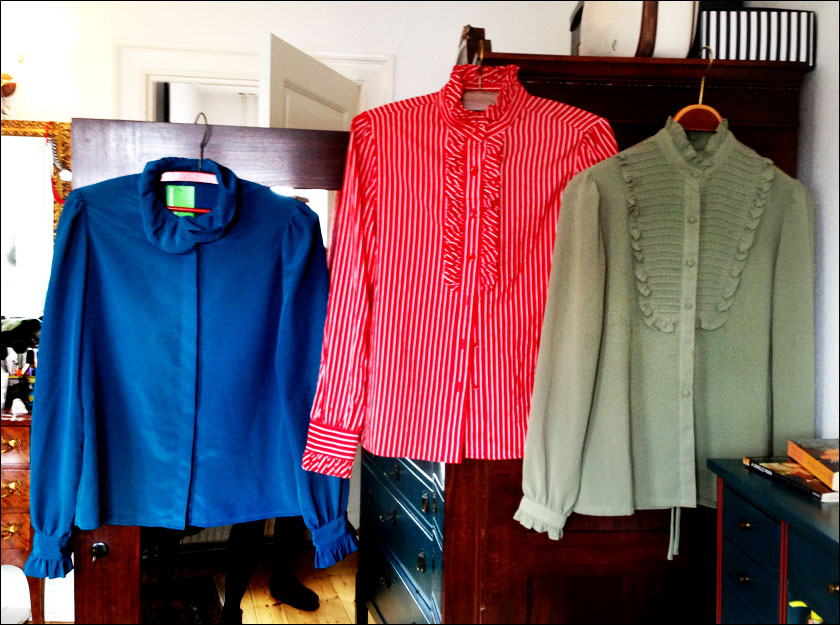 You can never have enough skirts …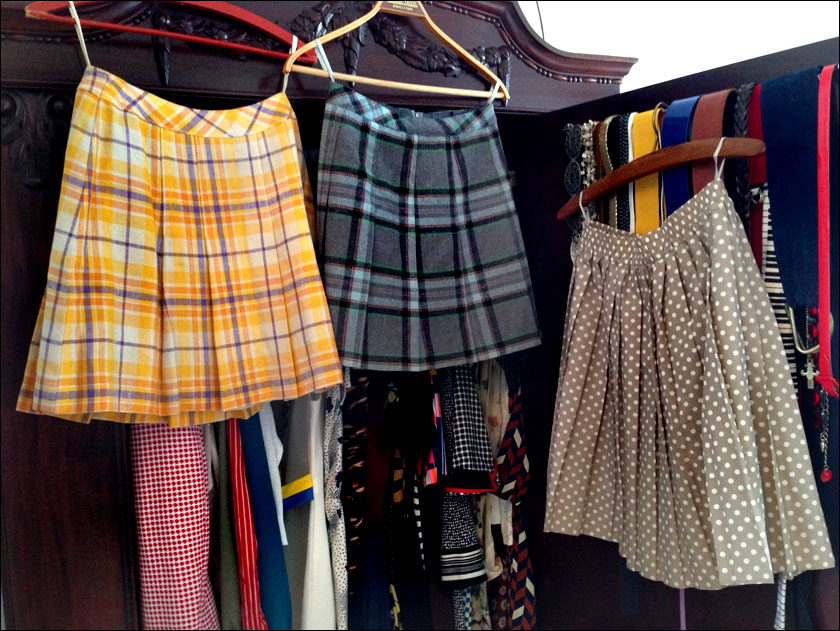 I also found these nice belts and a cool red bracelet!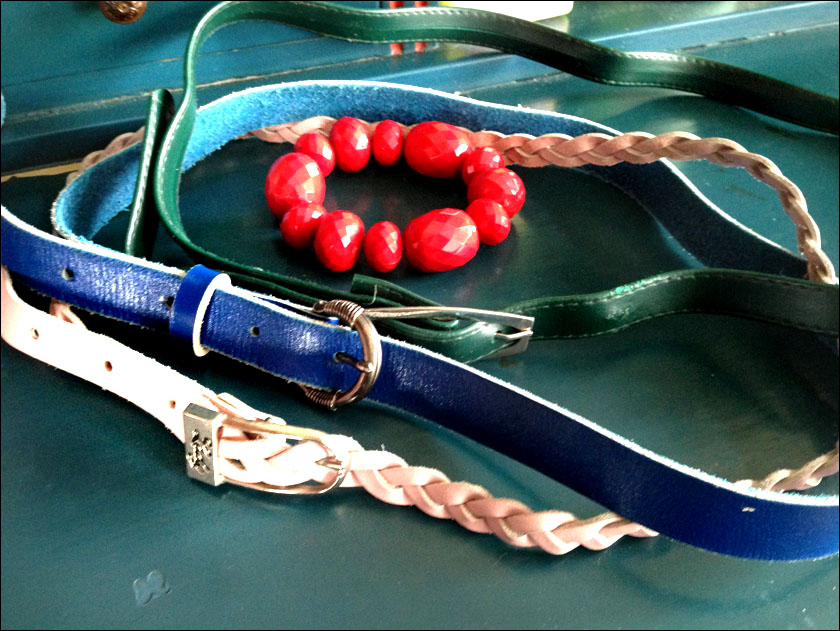 Here's my rating of the shop, from 1-5 stars
Selection: 5
Price: 5*
Decor: 3**
*I got: 1 dress, 3 shirts, 3 skirts, 3 belts and 1 bracelet all for a total of €111. Amazing!
**About the decor: it's not chaotic like Free'p'Star, it's nice and clean, but if I was the owner, I would make it more inspiring with pictures on the walls, outfits put together and more mirrors. But it's still one of my favorites!
You can find the store at Rue Tiquetonne 12-16. It's worth a visit!