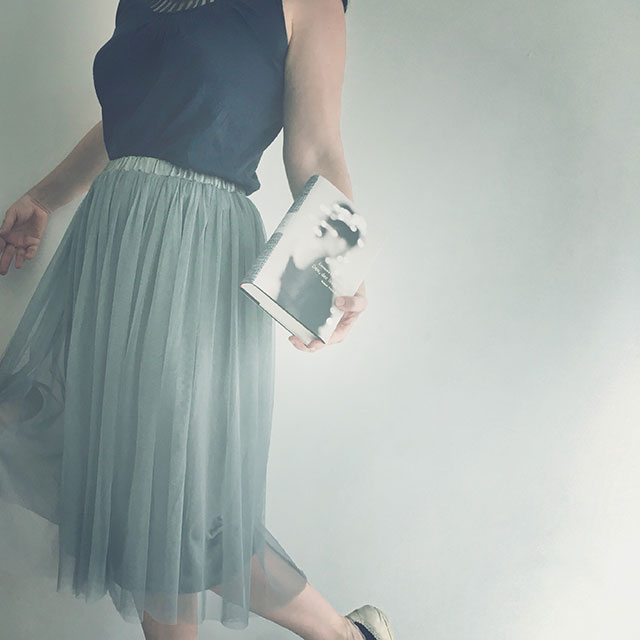 Jeg er helt opslugt af Leonora Christina Skovs Den, der lever stille, som er hendes selvbiografiske roman, der handler om hendes opvækst og især forholdet til moderen. Og så handler den i stor grad også om det at skrive; vi hører om hendes frustrationer og betænkeligheder ved at skrive om sin barndom og de ting hun blev udsat for.
Jeg føler, at jeg er en af de sidste i hele Danmark, der læser denne perle, men jeg er nu glad for at have ventet, så jeg kunne læse den med min bogklub (altså min fysiske bogklub – ikke den virtuelle jeg er ved at stable på benene).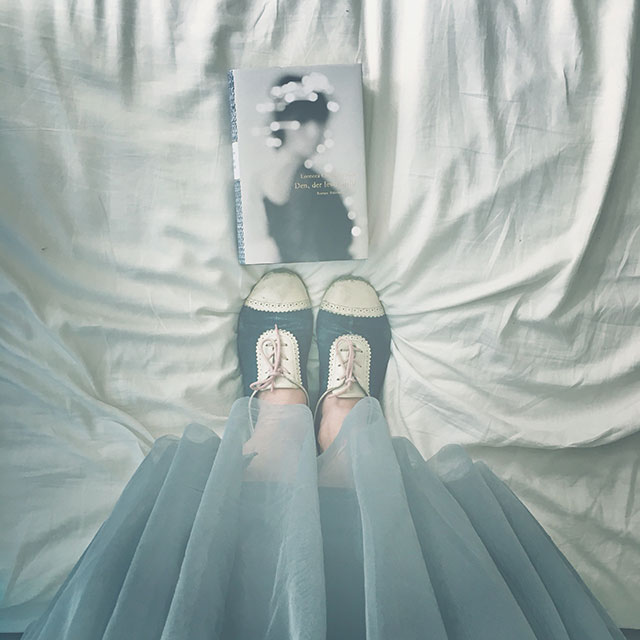 Mit tøj består i dag af en æld-gammel top fra Top-shop som er blevet vist frem her på bloggen utallige gange. Jeg elsker den! Nederdelen er ny, men også fra Top-shop – jeg fandt den på min solo-tur til London. Skoene er gamle og slidte Lola Ramonaer som jeg ikke nænner at smide ud. De er så behagelige og de var engang så pæne. Men så var jeg så dum at tage dem på til en polter abend, hvor vi løb rundt i mudder og skød på hinanden. De har ikke rigtig været sig selv siden da …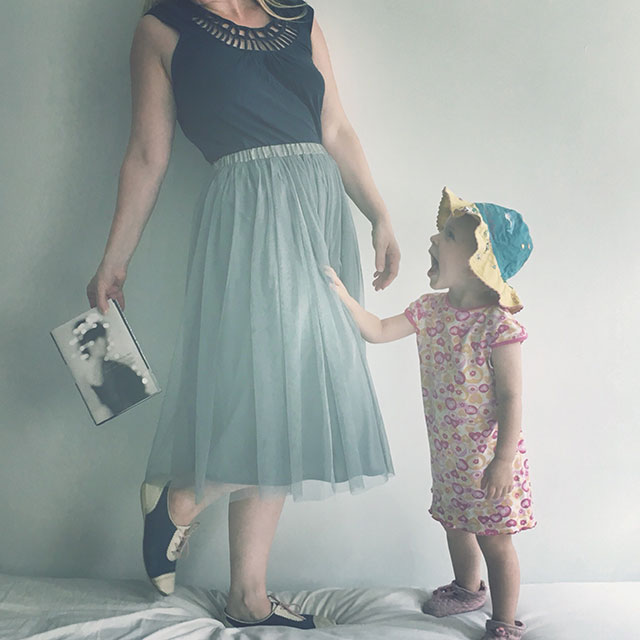 Min uge har været ret hård: jeg har haft travlt på arbejde og har samtidig lidt af spændingshovedpine, der satte sig i kæben. Så jeg har fyldt mig selv med piller og søvn. I dag var jeg lidt god ved mig selv og smuttede ned til mit lokale massage-sted, hvor jeg blev æltet godt igennem. I aften skal jeg i biografen med en kollega og se The Meg som handler om en fortids-haj som alle troede var uddød. Spoiler: it's alive! Jeg glæder mig som en vanvittig – har en svaghed for den slags film 😀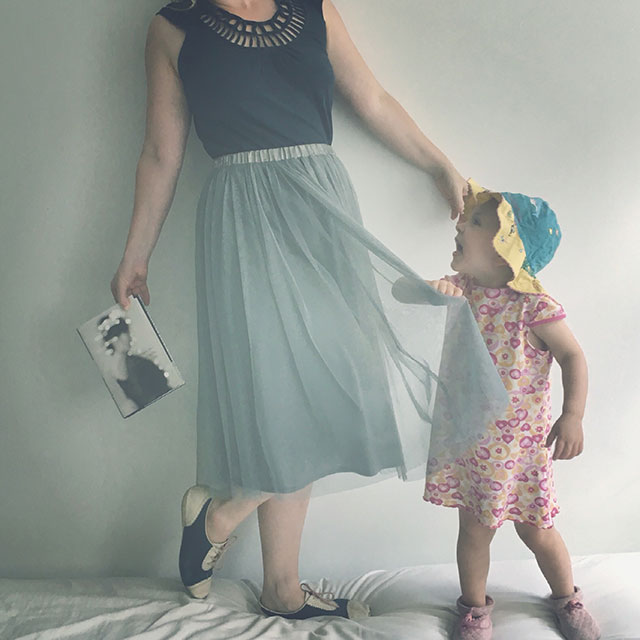 Edith har det godt men sætter os lidt på prøve for tiden: hun skal starte i børnehave på mandag og er tit på besøg der ovre (det er en integreret institution). Hun elsker det, er meget stolt over at være en stor pige, men det er også hårdt for hende; hun har mareridt, hysteriske anfald og har meget svært ved ikke at få sin vilje. Men så gør hun noget nuttet og siger, at mor skal slappe af med sin bog, og så tilgiver jeg hende alt.