I took pride in being the best-dressed monster in Dade County.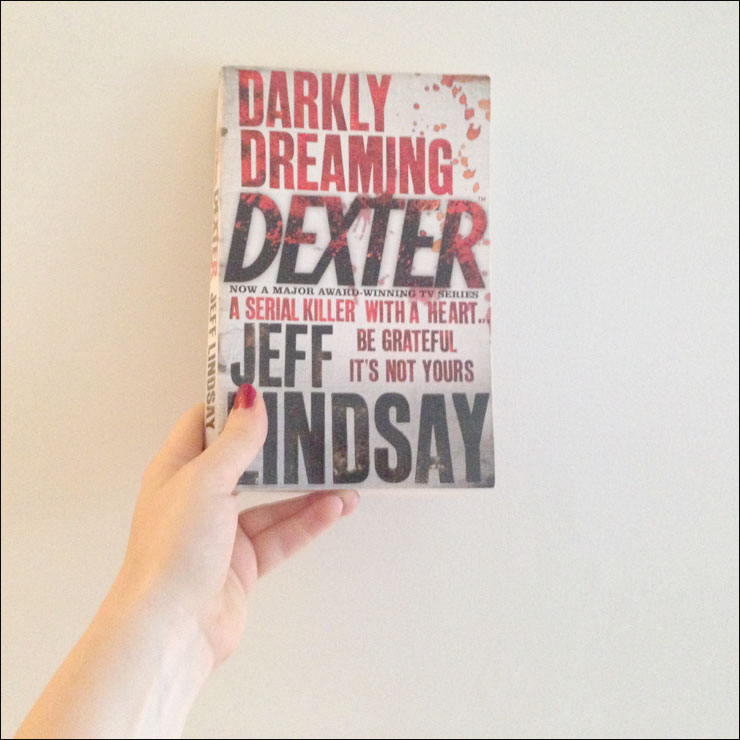 Title: Darkly Dreaming Dexter
Author: Jeff Lindsay
First Published: 2004
My Rating: 4 of 5 stars (average rating on Goodreads: 3.86)
I would recommend this book to: anyone who enjoys crime novels and/or offbeat characters. And Dexter-fans off course!
The Beginning: Moon. Glorious moon.
I picked up this novel years ago, even though I'd decided that I wasn't going to read it until I've watched the final episode of the TV series. I was a dedicated Dexter-fan dreading a world with no Dexter (he's just so cool!). I thought the novel would be a nice consolation. And it was quite fun to be inside Dexter's twisted head again.
Really now: If you can't get me my newspaper on time, how can you expect me to refrain from killing people?
But perhaps it would have been more fun if I hadn't already known Dexter. He's a brilliant and rather unique character. But I've already gotten to know him years ago, so I wasn't really that amazed by him in writing as I could have been, had I not watched the show. There were off course little differences between the TV series and the book, and I enjoyed those immensely. The plot is basically the same as the first season, but there are some rather significant details – especially at the end.
I loved the first half of the novel where Dexter is introduced. It was so much fun revisiting the characters, seeing them for the first time again, just from a different angle. But after the first half, I sort of got over that and didn't enjoy it as much. I was reminded again that I don't like reading crime novels. I used to, but now they just bore me.
But if you enjoy crime novels, you should try this one – it's top quality with great characters, which is why I've given it 4 solid stars. It's just not for me (which is why I didn't give it 5 stars though it may deserve it).