We've reached the final post in celebration of 1111 followers on Instagram. We've had my favorite vintage fashion accounts and my favorite bookish accounts. Now the time has come to my favorite weird accounts. It's the accounts that don't fit into any of my two passions: literature and fashion. The strange thing is that these are the accounts I love the most. I hope you'll love them too 🙂
When people talk about fun and creative Instagram accounts, I always tell them about frannythefrenchie. It's the strangest and coolest account ever! The owner dresses her dog in pearls, serves it champagne and photographs it. How brilliant is that!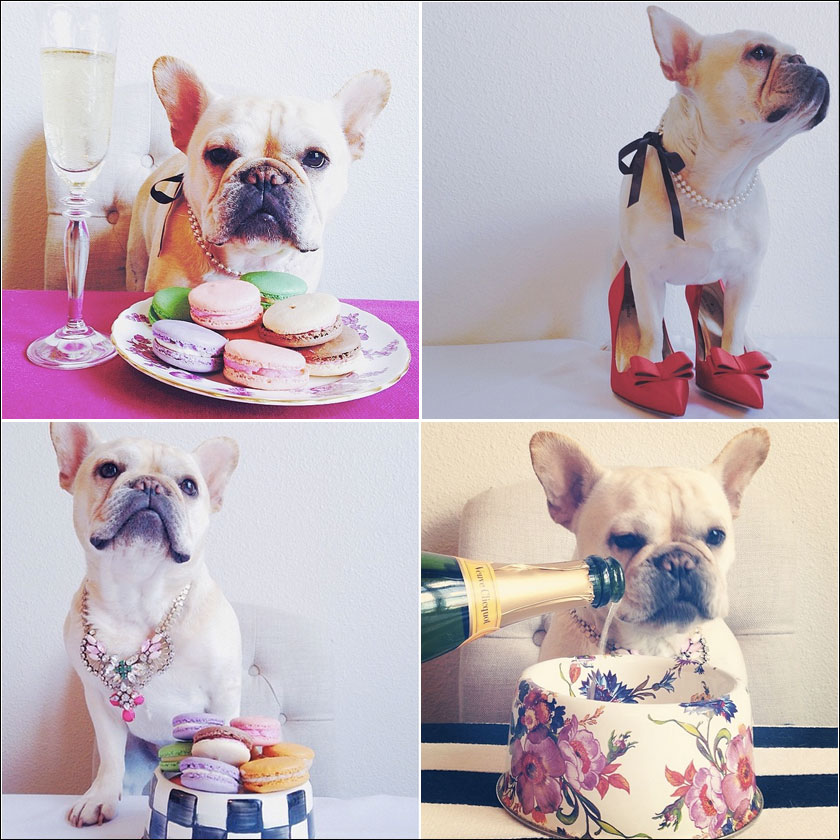 It's no secret that the decade I love the most when it comes to fashion is the 60s. I adore the style and can't get enough short 60s inspired dresses in my closet. There are many accounts on Instagram posting pics from the 60s. love_the_60s is my favorite. It's a brilliant mix of fashion, commercials, movies and music. If you like the 60s, I also recommend following 60sculture and 60s_world.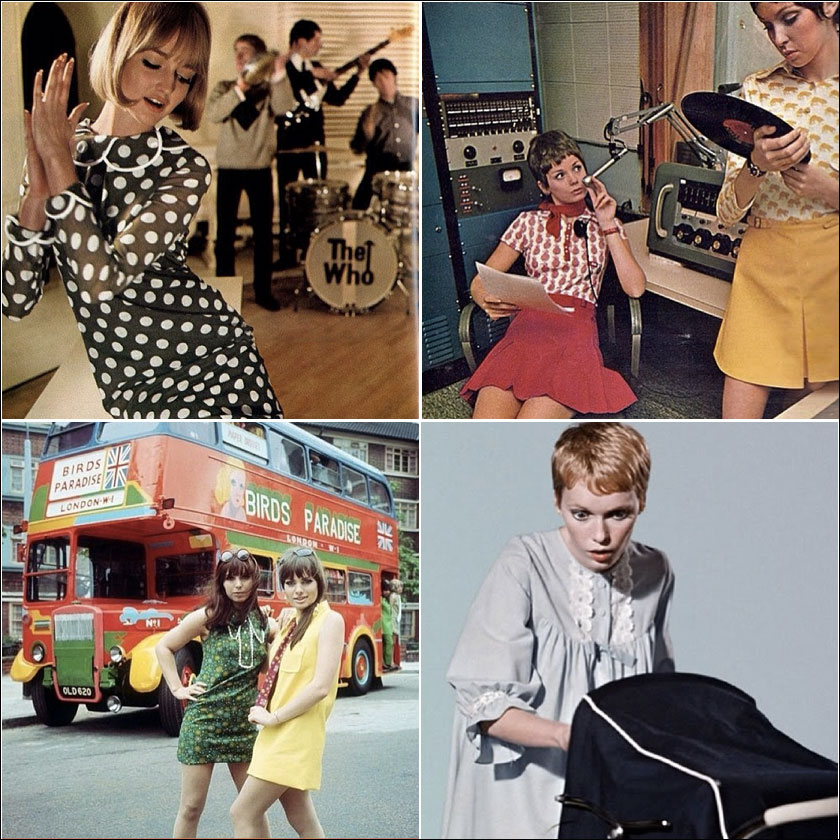 The artist Kukula has a wonderful account, dear_kukula, where she posts pics of her beautiful paintings of doll-like girls.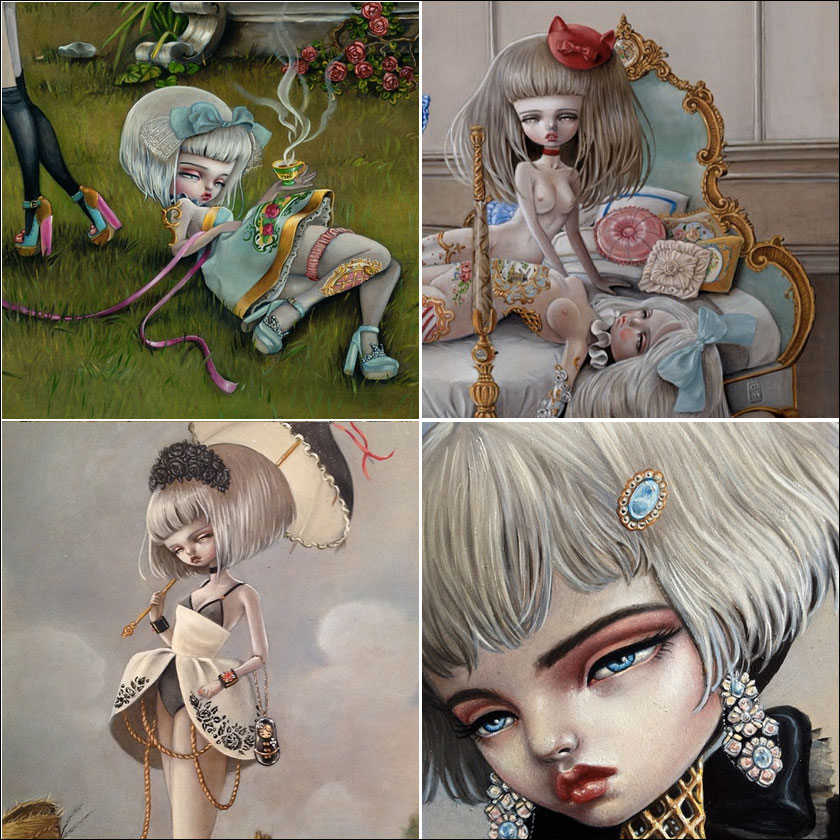 ernest_hedgingway is exactly what the name implies: A hedgehog named Ernest. It's not just an account with a cute animal: it's also an account with beautiful pictures.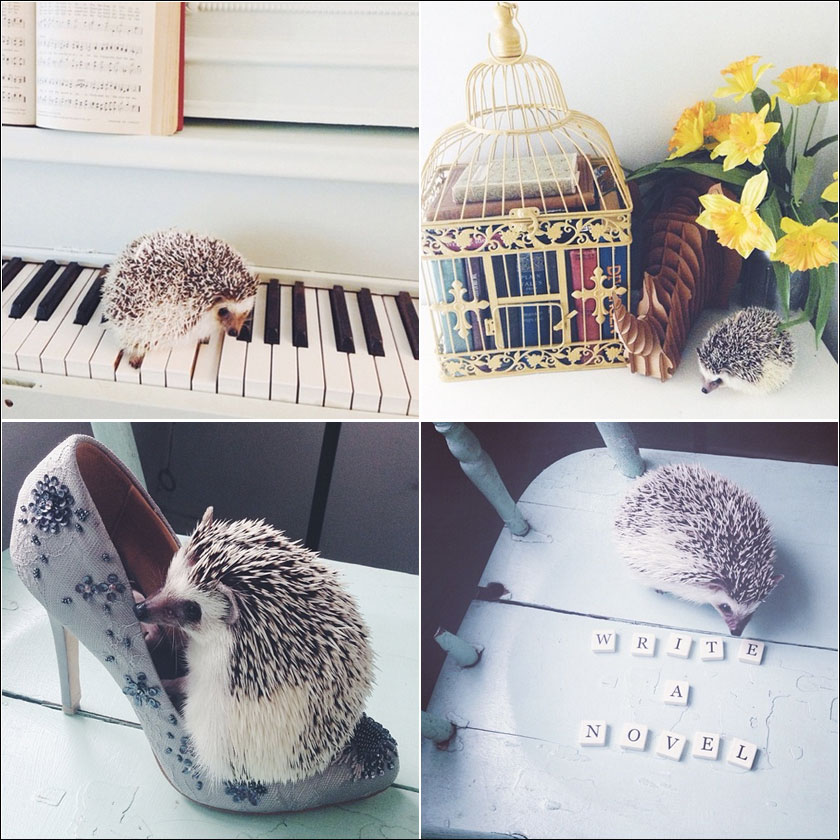 As you may know, I have a weakness for mint green, it's such an adorable feminine color. Naturally the account mintgreenlovers is on my top 5: