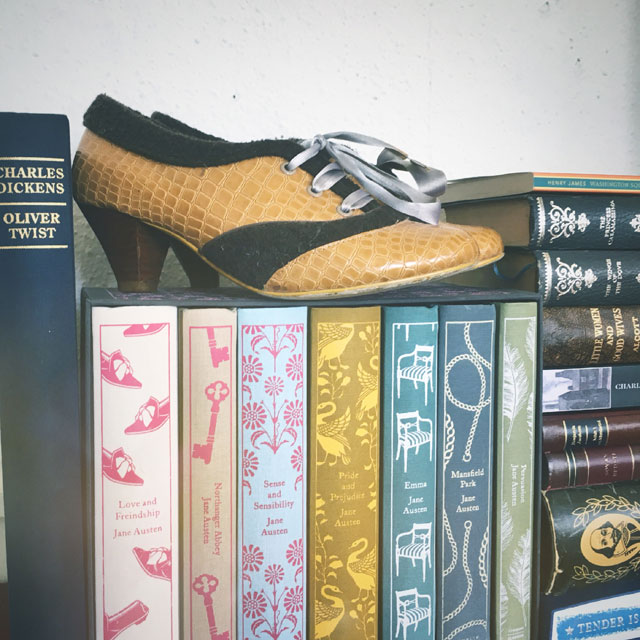 Klassisk litteratur kan godt have et ry for at være tungt, kedeligt og skrevet i et snørklet sprog. Og hvis man er blevet tvunget til at læse Stormfulde Højder og Great Expectations i skolen, så kan jeg godt forstå, at man har den fordom. Begge er romaner jeg har et meget anstrengt forhold til – til trods for, at jeg elsker at læse de gamle klassikere.
Her er, hvad jeg elsker ved dem:
De giver sig god tid. Der kan sagtens gå et par sider med at beskrive en kvindes ansigt eller en dagligstues indretning. Det er hyggeligt og tvinger én til at sætte farten lidt ned. For mig, er det perfekt efterårslæsning. Klassisk litteratur inviterer til, at man kravler ned under et tæppe med en kop te og fordyber sig.
Sproget er så flot. Jeg elsker den måde sætningerne blev strikket sammen i fx 1800-tallet. Det lyder bare flot og er for mig en stor del af oplevelsen.
Det er næsten som at læse sci-fi. At læse en roman skrevet af en forfatter for 200 år siden er noget af det mest fremmedartede man kan læse. Selvom det foregår på samme planet, er der alligevel en verden til forskel. Normer, levestil, kønsroller og samfund er helt anderledes end hvad vi kender til. Det kunne lige så godt være sci-fi
Klassisk litteratur er allerede grovsorteret. Man famler sig lidt frem, når man læser nyere litteratur. I klassisk litteratur er det kun det bedste, der har overlevet. Der er selvfølgelig spørgsmålet om smag og behag, oversete mesterværker, litterært snobberi osv. Men man er næsten 100 % sikker på, at der er en vis kvalitet i de værker, der stadig bliver læst 100-200 år senere.
Det her blogindlæg skulle egentlig have handlet om noget (næsten) helt andet; jeg satte mig ned for at skrive anbefalinger til letlæste klassikere i forbindelse med mit anbefal bøger-projekt, men kom så i stedet til at skrive om, hvorfor jeg overhovedet læser klassisk litteratur. Så de anbefalinger må I have til gode til en anden gang.