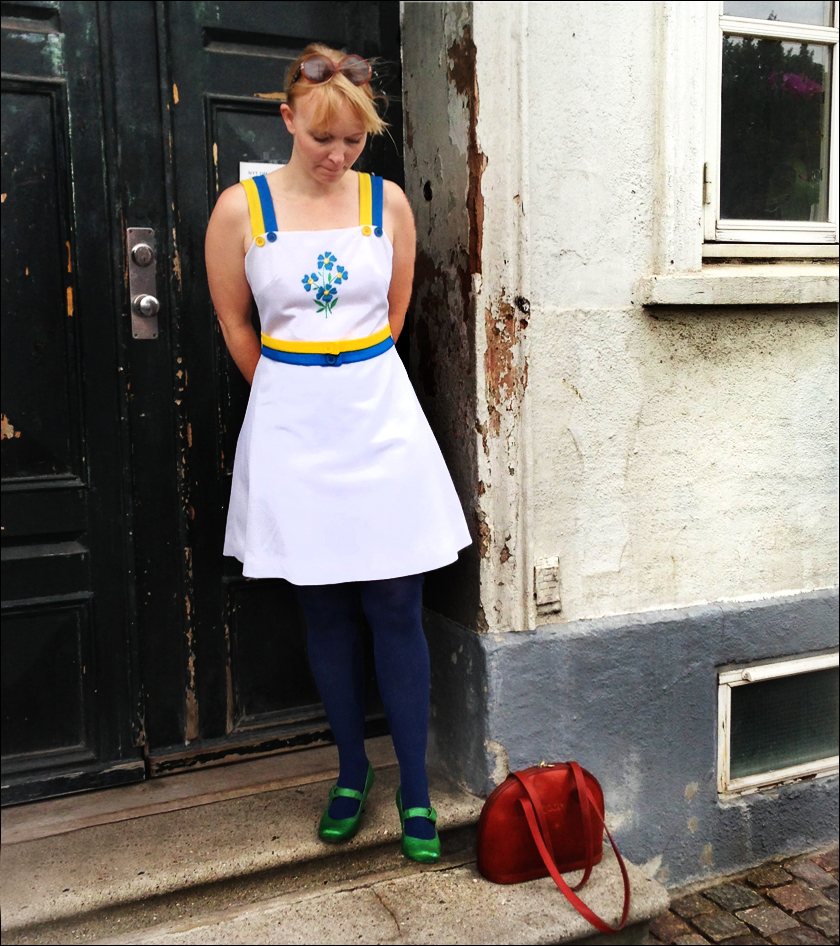 I went to a Christening earlier today, and wore one of my favorite dresses: my embroidered vintage dress from Episode in Paris. I remember trying it on for fun but adored it the second I put it on. I love its Swedish midsummer look and the details with the flowers and the buttons.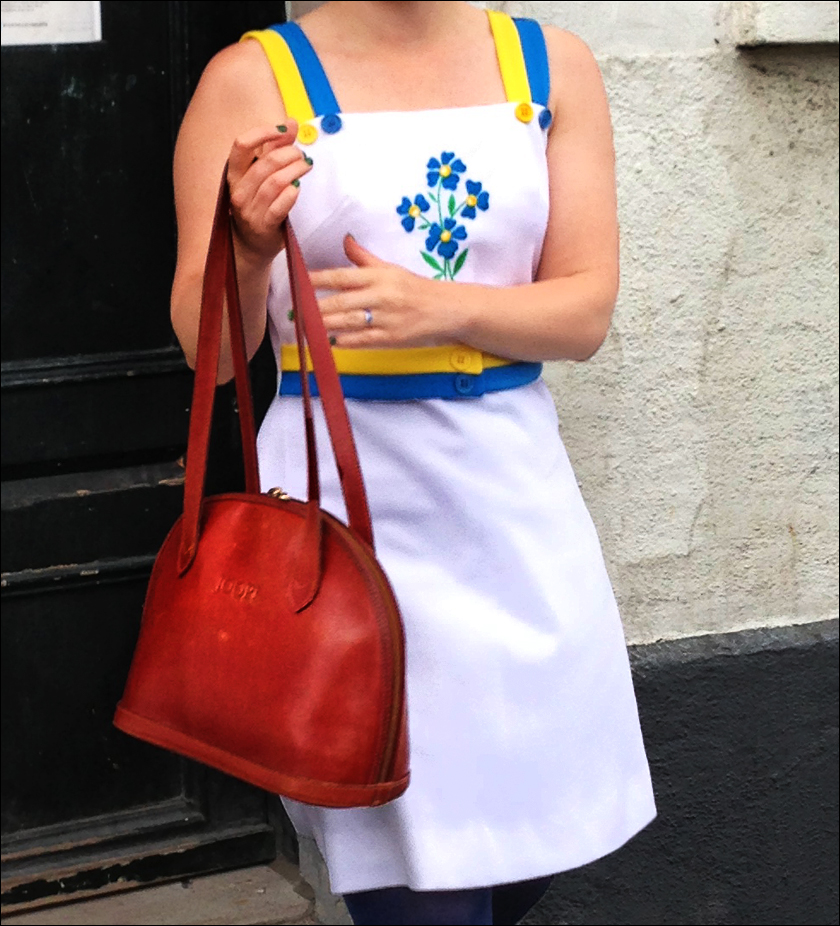 Here's a close-up of the details: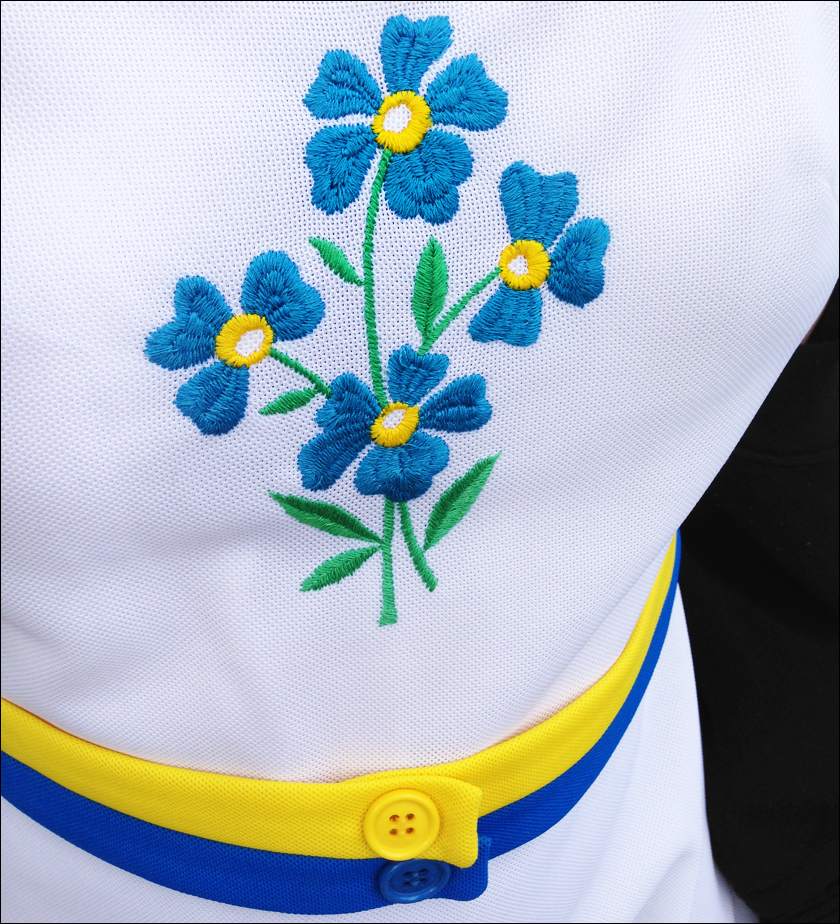 And my beloved green Hush Puppies: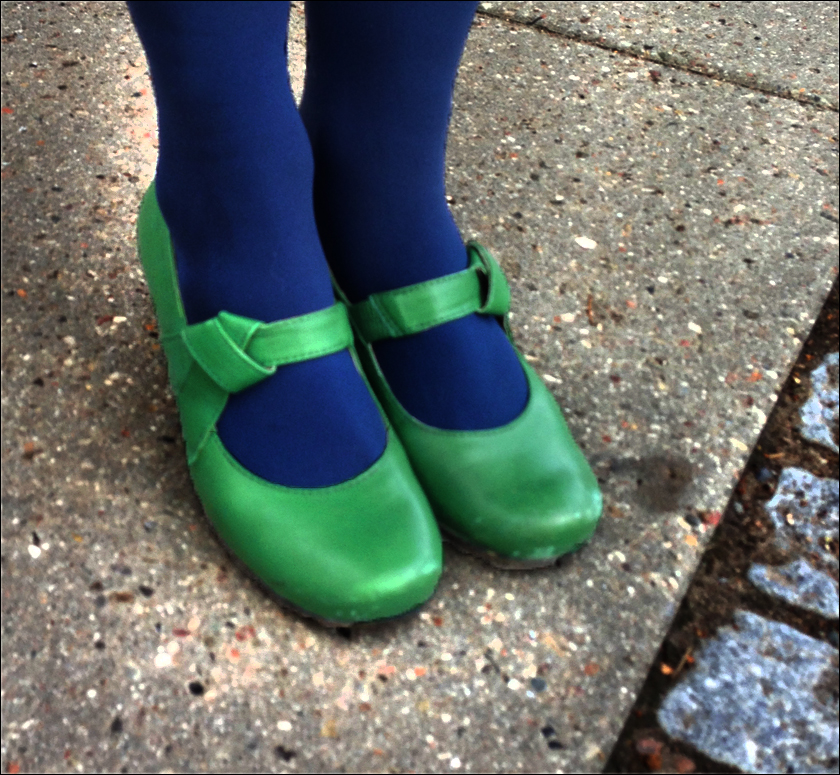 I'm exhausted now – drinking wine and socializing on a Sunday can be hard for a bookworm … I think it's time for some Indian take away and Ben & Jerry's … Have a nice evening!