He was a dreamy boy who brought books home from the library, who sought hiding places where she could always find him.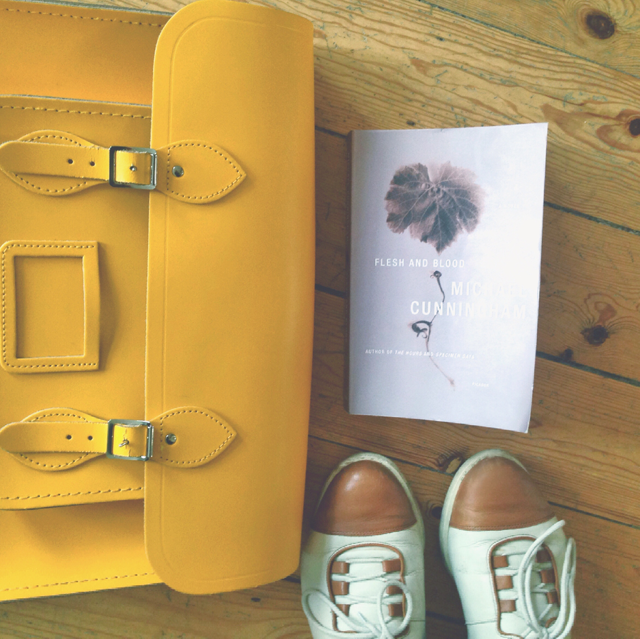 Title: Flesh and Blood
Author: Michael Cunningham
First Published: 1995
My Rating: 4 of 5 stars (average rating on Goodreads: 3.99)
I would recommend this book to: Anyone who liked The Hours.
Michael Cunningham is one of those authors who almost never fail in delivering stories that are little pieces of art. In Flesh and Blood, we follow the very different members of a family from the 50s to the 90s. The father plays the role of the tyrant provider with a bad temper and misplaced love. The mother wants nothing more than peace among the people she loves, and is a kleptomaniac on the side. Susan is the perfect eldest daughter who secretly suffers from her father's inappropriate love, Billy is a smartass and very intelligent homosexual who constantly fights with his ignorant father, and Zoe falls into the adventures of sex and drugs in New York – and is bff with a drag queen.
She lived in New York like Alice, thinking some day she'd go back to the other world.
It's a beautiful little story, where we get under the skin of each family member. We learn to understand their motives and see their individual beauty. We see sides of them they can never show each other. And the writing is impressive – as all of Cunningham's writing.
It was not déjà vu. Billy didn't feel as if he'd seen all this before. He felt instead that it had been waiting for him, this strange perfection, and now that he was seeing it he was becoming someone new, someone particular, after the long confusion of his childhood.
And then we have the brutal darkness underneath, the real malfunction of the family, the abuse and the ruin of a child. The feeling of unjust guilt and the drastic decisions to escape the family and get a new life far away.
He wasn't to blame, not really. She had started it and now it existed, a secret they shared. Saying no would have given it a name.